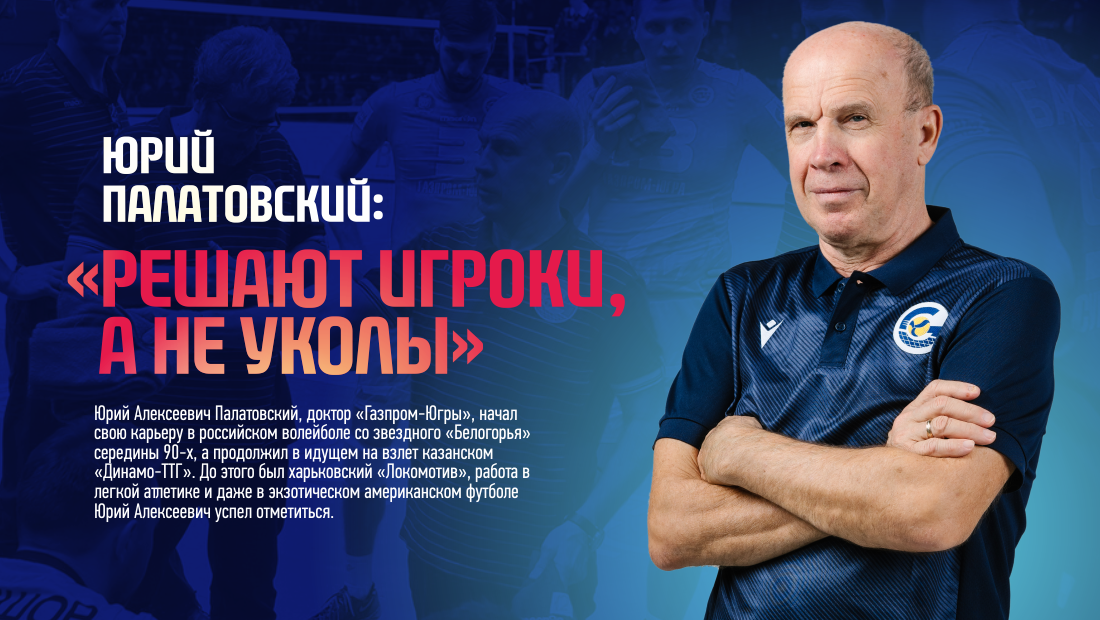 Yuri Palatovsky: "The players decide, not injections"
27.06.2022 / 08:32
Yuri Alekseevich Palatovsky, doctor of "Gazprom-Ugra", started his career in Russian volleyball with the star "Belogorye" in the mid-90s, and continued in Kazan Dynamo-TTG, which was taking off. Before that, there was Kharkiv Lokomotiv, work in athletics and even in exotic American football, Yuri Alekseevich managed to check himself. The doctor is the most titled employee of the Surgut club, three times champion of Russia, winner of five national cups, Champions League winner, besides - the master of sports of the USSR in long-distance running.
The players of "Gazprom-Ugra" of the last fourteen seasons know him as an excellent specialist, operating in the mode 24/7, and a great conversationalist. Anniversary ahead, 15-th season in the team, and all in Russian volleyball lived 22 of the year, what, as the doctor says, "not a cat sneezed". What is not a reason, to publish the most interesting monologues of Dr. Palatovsky.
---
About studying at Kharkov Medical Institute
---
"Classes were held in the main building on Lenin Avenue, and infectious diseases were studied in the new microdistrict, you have to take the metro and two trolleybuses. Finishing classes, take off your hat, you change your shoes, take off your bathrobe and drive through the city. You run there like a watchdog, put on a hat, changed shoes - and to classes. No time to eat, but I still have to train, after classes, he raced to the Metalist stadium. Yes, even in the morning 10 kilometers run. This is how we rolled.
And there was time for study - I passed all the exams perfectly. There was only one incident - I hand over the "ear, throat, nose", telling, telling, and the teacher repeats - "continuation". What a sequel? Can not understand. There is a snail in the ear, stirrup, what is the sequel? "The Day After Tomorrow Come". It revealed, he just wanted, for me to keep talking. But, He speaks, now I can only put four, because it's already a transfer. I had an eclipse, sailed five, and with it an increased scholarship, 50 rubles".
---
About starting in sports medicine
---
"We see, it is written on the family - I and the athlete, and doctor. In the USSR, sports doctors were not trained, only in Tartu there was a branch, there the Balts themselves produced a couple of dozen specialists for themselves. How long did he work, never met them. All came from general medicine, as I. IN 1984 year got into Kharkiv "Locomotive", I first got to know volleyball there.. The team in the highest league of the USSR played - CSKA, "Radio Technician", "Motorist", Moscow region "Dynamo", and we are somewhere right behind them. Somehow took seventh place, it was considered a failure, replaced the coach, well, and all the rest at the same time.
I was invited to the Olympic Center for Athletics - the girls brought gold and bronze from the Olympics, Rafael Khabibullin tried to turn the tide 18 Olympians trained. He also worked with athletes at Dynamo - there are winners of the world championships. In parallel, there were swimmers, wrestlers, I even got acquainted with then fashionable American football ".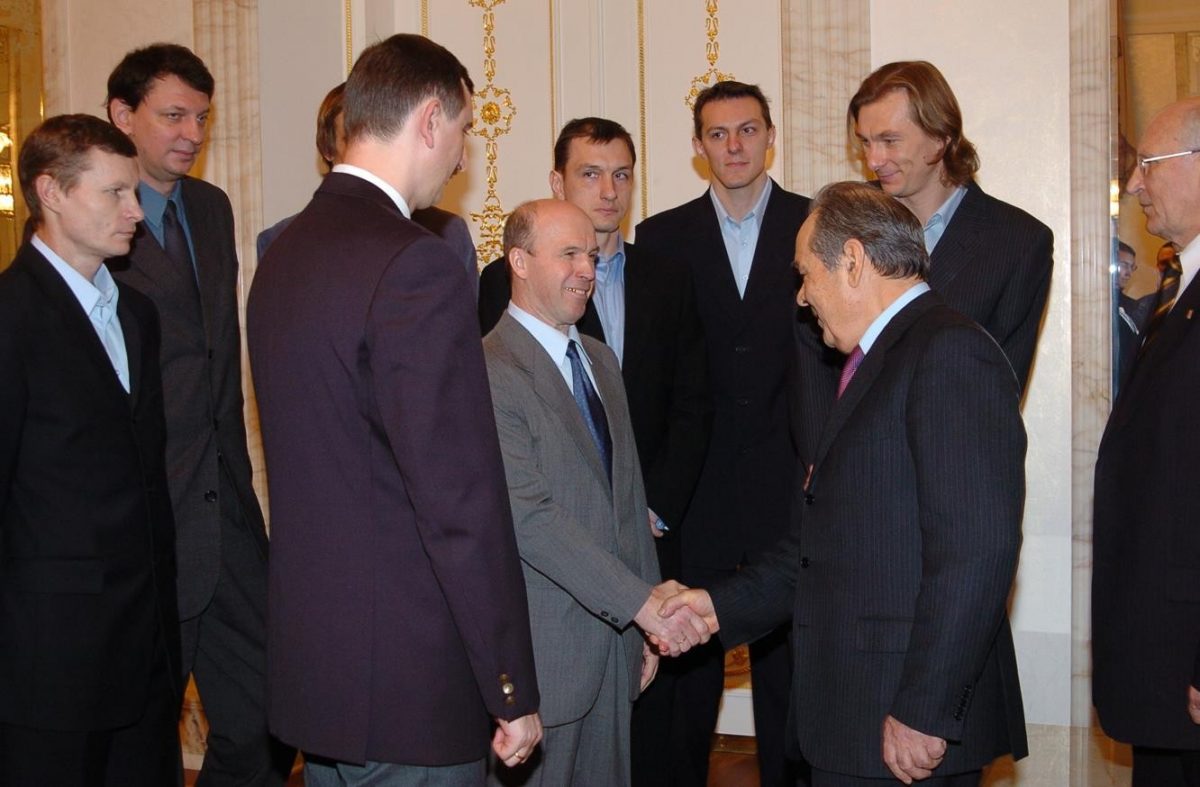 ---
About Belgorod
---
"AT 1996 year Ivan Andrienko, worked as a coach in Belgorod, dragged to Shipulin. Worked there for three years. I always say - in Belgorod a year counts as three. It was very hard, but also very interesting. great team! Hamutckih, Tyetyukhin, Jaundice, Yakovlev ... They took the championship for two years in a row, in the national team together with Shipulin was, for the World Cup in Japan 1998 year went. We lost the championship, and then the championship of Russia did not win. The Khamuttskys were sent to Turkey, and they wrote about me in Sport-Express, that "did not restore Tetyukhin", this was the version. Belgorod had a system: you get fired - you come, move on and keep working. But I didn't want to. I say it's interesting, but it's very hard".
---
About Shipulin
---
"He was very good at skating.. "Emelyanych (Yuri Naumovich Vengerovsky, – ca.. order.), find me skates!». I only caught up with him due to physics. Where did he learn to ride in Belgorod? And so it is in everything - if it takes something, all you need to know and understand. Not a secret, that he started as a bus driver, on which volleyball players were taken. Then he became the administrator of the team. Established contact with the governor, learned about volleyball, fashioned the best club in Europe, rose to the position of head coach of the Russian national team. How many stories like this do you know?? Unique personality".
---
About the Hamutskis
---
"We were friends with Vadik, were on the same wavelength, two owls. In Belgorod at the base I, Andrievsky and Vadik lived in a massage room. Like night - go to the bath, she worked around the clock. According to the load bath - the same workout. Then we make our way to the kitchen, sandwiches, to be. It was hard for him to get up in the morning, but he drinks a cup of coffee - ready to go. He lived on exports, He left ahead of schedule.".
---
About Tetyukhin
---
"When I was in Kazan, asked Ball about Tetyukhin (I speak English badly, Lloy is even worse in Russian, but understood each other well). The American said: "I don't need Tetyukhin, i have someone to play with. But when there is no game, when nobody scores, then he will help me out". Tyetyukhin 6-8 total points per game, but what! The most important. Not that kind of talent, like Poltava, not so hard worker, like Mikhailov, but a fighter, few. Beret character, never sour. Plus good genetics., he reminds me of Sergei Bubka in this regard. Such people are rarely born.".
---
About Kazan
---
"After Belgorod, I worked for three years in Kharkov, but pulled back, in Russian volleyball. Called Yakovlev, that: "We are going to drink beer with Birzhev, call him, there Sidelnikov collects Kazan ". I dialed Exchange, then Sidelnikov called me back, "come". Kazan only qualified for the Super League, and at about that time I was with Lokomotiv in Holland, played a match for the CEV Cup, judged Polkin. He came to our dressing room, to be, and says - now Kazan will grow powerfully, her Zhukov lobbies. Ну у меня паззл и сложился.
I got to Sidelnikov at Dynamo-TTG just in 2003 year, first season in Superleague, immediately became third. Fomin came the next year, took the Cup and again third place. Then Juantorena (played for Ufa "Ural" – ca.. order.) dropped us to sixth place, then, true, our whole diagonal is broken. Then came Ball, Stanley, Tyetyukhin, Hamutckih, Kosarev - there is already a championship, and Champions League.
It was a pleasure to work in Kazan. Never cheated. here, eg, call: "Money came for the Champions League, come, get ». Could calmly sign for the doctor, Gazprom-Ugra closes the regular season in St. Petersburg - sounds nice. Davletshin (Evgeny Zakirovich Davletshin, head of the Internal Affairs Directorate of Kazan and vice-president of Dynamo-TTG in those years, – ca.. order.) was very decent. Somehow there was no money: "guys, there will be no money for another two months, play, you are welcome, I promise to give everything. Exactly two months later the money came, and we knew, what they will, once Davletshin said. In this regard, it was good.
Well, I, sinful deed, almost left the team without a binder (laughs, – ca.. aut.). Somehow information was leaked to the press, that Dynamo-TTG legionnaires categorically refuse to play football in training - they say, doctor beats like that, what can be left without a head. And Ball stood at the gate, got him from me. We play sometime, Stanley crept up behind me and lifted me up in the air, I'm floundering, I can't understand anything. As long as you don't hit the ball.
I left Kazan with Sidelnikov. Not that it was a conscious decision, just Sidelnikov said, that the whole team is leaving. Why is it "gone", I still don't know. Yegorchev tells me: go, ask. Fomin called, Alekno, when came, was interested. Had a chance to stay, but here, as long as I remember, Shulepov called, told about Surgut. We quickly agreed and I immediately went to the training camp of Gazprom-Ugra in the Moscow region, then in Tuapse with the team, then to Surgut - and "stuck" here".
---
How Fomin was not allowed into the bath
---
"Dima is a phenomenally gifted athlete, ideal diagonal pattern. Himself from Sevastopol, I remember, how he carried balls in Kyiv in a torn net in 1984 or 1986, high, thin ... When he came to Kazan, asks me: "Do you remember, How did you kick me out of the bath??». And I don't remember. It turns out, Fomin served in Kharkov in some school and came to us, at Lokomotiv, take a steam bath. And I saw him and kicked him out. Well hello, I say, who were you then? I was Fomin. Not, you were a private in the Soviet army, how could i let you off the street?»
---
About Surgut, victory over Belogorye and Sammelvuo's miscalculation
---
"I'm a southern man, but somehow located to the north. 14 years here, feel at home. A lot of work, and there are many difficulties, but, again, interesting. If in Belgorod for three years, then in Surgut - a year and a half, just northern experience (laughs, – ca.. aut.). The team was fourth twice, played in the final of the CEV Cup - with our resources this is a great achievement.
Eurocup, of course, should have taken, but the story with meldonium got in the way. Everyone already knows, what is a cardiac drug, developed in 1986 year in the Baltics, heart muscle restorer. Not a panacea, not doping, but everyone got caught. They staged a clownery ... Especially against Russian athletes. Firstly, the drug was used only in the post-Soviet space, secondly, it is caught in analyzes for a very long time. Musersky was found a year later. All this is a custom story..
It was good, when they sent Belgorod to the play-out. We came to the first match to visit - they killed us in one gate with no options. Arrived for the return game to us without Shipulin, he stopped going north for a while, club Yak-40 flew to Surgut with refueling, he didn't like it. They came, don't pay attention to us at all, already thinking about medals. Well, we pressed them, there Htei played the first violin and failed.
Decisive match in Belgorod, he says 2:0, then 2:2 and a tie in the fifth set. Lekha Rodichev came out and began to serve - an ace and two allotted, pass Tetyukhin and Theo (Theodor Todorov - approx.. order.) two or three times he was sheathed on these allotted balls. In Belgorod, before the match, then they changed the bunch, invited a Belgian, and tried to establish relationships in a couple of workouts. Tetyukhin can play from the sheet, but the Belgian could not, there were more questions for him.
Then they didn't let Kuzbass into the Final Six yet - also, I find, in many ways coaching miscalculation Sammelvuo. The European mentality does not suit us very well, had to convey to the players, what about the regular season is worth forgetting. The same story - we lost the first match in Kemerovo and turned on the return line. Sammelvyuo did not draw any conclusions after the defeat in Surgut, believed, that at home they will definitely beat us. I think, Tokyo prevented such an attitude in the final too - since the Brazilians were defeated in the semi-final, let's get some french. Так больших побед не добиться».
---
about the hardest
---
"It was hard covid survive, the situation is unpredictable. On your feet all day, players, wives, children ... Almost all were ill, I also dropped out for two weeks., missed the trip to Belgorod. But nothing, coped. When many teams went into quarantine and redrawn the calendar, we played, albeit with holes in the composition".
---
About players then and now
---
"We've never sat still before., disappeared all the time. Volleyball players a little - from the base, fishing, take a walk, to smoke, played cards, and billiards, but read books, developed. Tyetyukhin, Hamutckih, Kosarev was read on the plane, crossword puzzles. I'm walking now, checking, waiting - maybe, someone will leave the room? Not, sitting on their computers. Gadgets are better versed than us, but intellectually ... something is already missing.
Time is like this, I understand. I'm already old, but I try to convey something to them. But they don't read a damn thing! understand, what are you doing with them, know, that I do not sleep and you can always contact me, but in nuance, in detail they are already different. Previously, the players themselves dragged sweets into the locker room, and they ask: "Doctor, have something sweet?». Understand the difference? I don't mind candy, it's not about them, and with regard to.
On the other hand, in the USSR in children's sports everything was quietly, the coaches were smart. Everyone was, but basically no one was in a hurry to make great champions out of children. Now children's coaches want to go faster, waved the guy - go ahead, to the barricades. They can also be understood., need to give a result, if you want to earn something. And these children squat all the time with their phone, do not run on the street. Nervous system can't keep up with growth, musculoskeletal system not ready, and they are already trying to squeeze it out. are breaking down, And if not, then immediately a bunch of problems crawls out, come with a bunch of diseases, because the body is not adapted to stress. Yes, and genetics is weaker now, other food".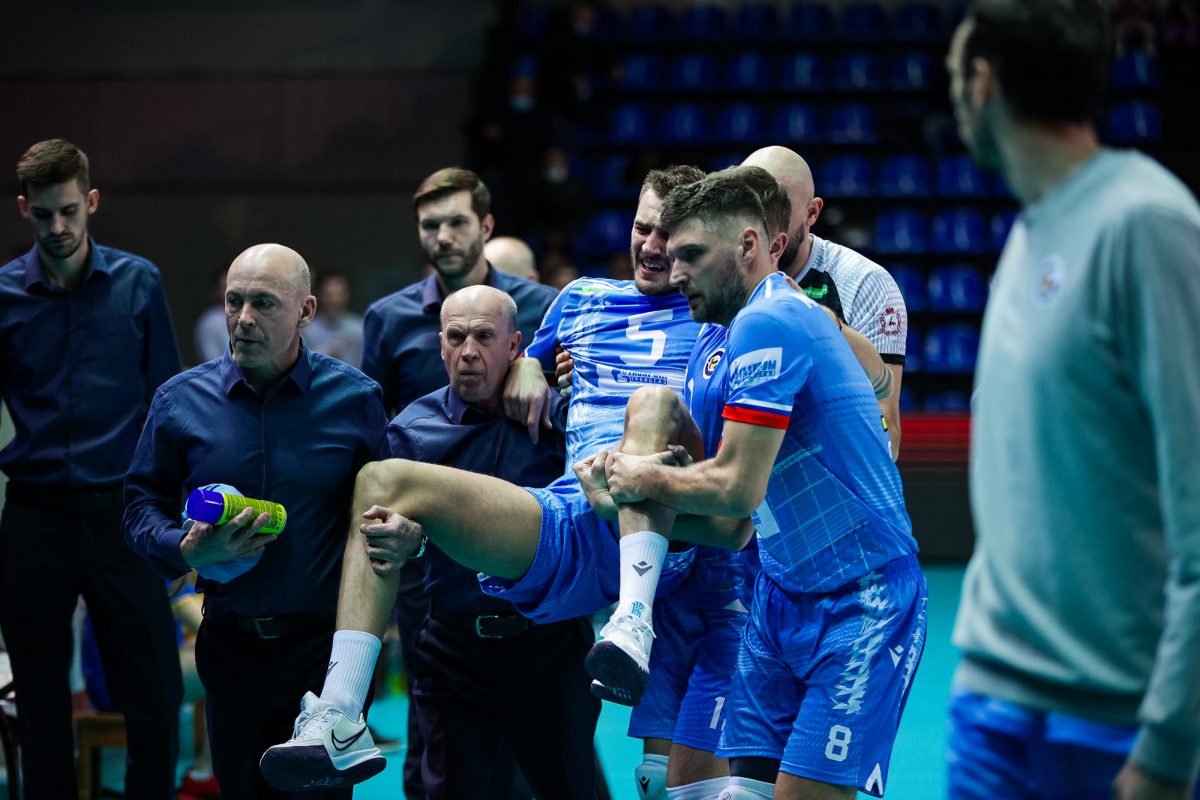 ---
What can a doctor in a team and what a doctor cannot
---
"In sports, everything comes from athletes. The doctor can and should monitor health, treat, engage in injury prevention, provide, so to speak, functional stability. Often we act as psychotherapists, talking, cheer up, keep in tune. But it's not the doctor who enters the playground, injections do not solve here. When there are players, capable of something, then the coaching staff is not working idle, and the doctor in his place".
---
From unpublished
---
Yuri Alekseevich Palatovsky, underground nickname Sklif. Served the army in the Trans-Baikal Military District. Traveled more than the equator in my life, longest distance - 47 Km. The winner of the championship of medical universities of the USSR. Underwent heart surgery. Considers, that an interview for an athlete is a bad omen, flies out immediately. Rafael Khabibullin about Palatovsky: "This is one of the club's most valuable assets".