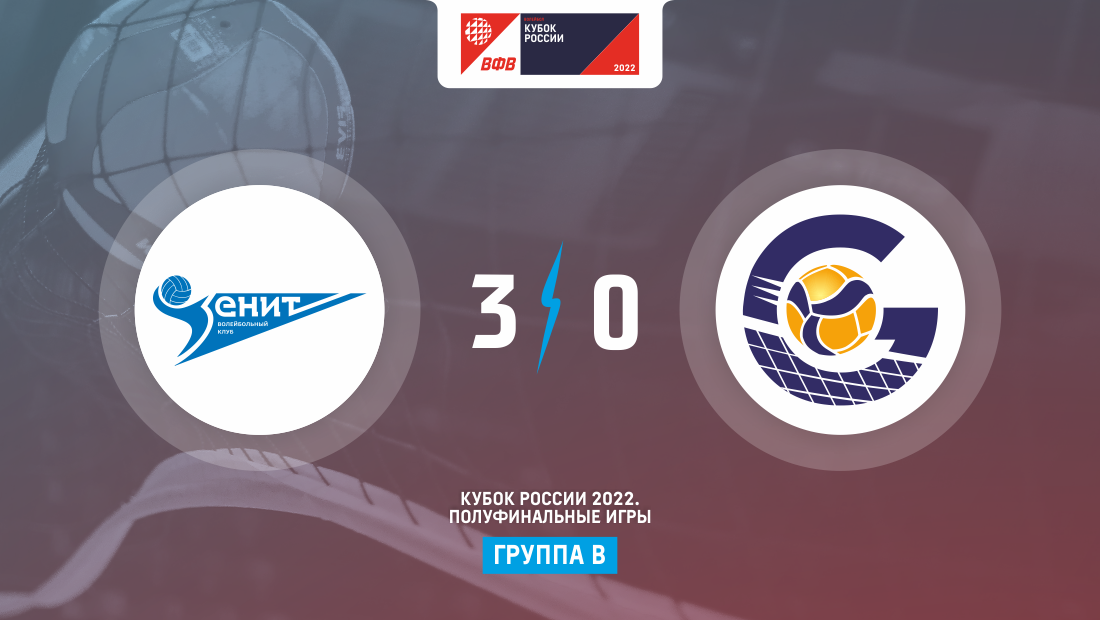 Training Peter
06.11.2022 / 22:34
Gazprom-Yugra: Ozhiganov - Alekseev, Piun - Ionov, Katich - Makarenko, Kabeshov/Nagaec
---
Zenith: Kobzar - Anderson, Yakutin - Tarasenko, Ursov - Tikhonov, Melkozerov
---
Participation in the Russian Cup 2022 of the year "Gazprom-Ugra" ended with a match meaningless for both rivals with the St. Petersburg "Zenith". Andrey Tolochko put up a backup team, mottled, but, famous and just familiar names: Matthew Anderson, Igor Kobzar, Egor Yakutin, Kirill Ursov. The first set went in an absolutely equal fight except for the ending: after the mark 22:22 first starred the Storyteller, and then Alekseev and Makarenko made a mistake in the attack.
In the second set, the Surgut team decided to fulfill the plan for mistakes a month ahead, a little more than half of the points given to the opponent at his own expense. Eight failures were especially impressive. In the course of the set, the composition of Gazprom-Ugra began to change dramatically: Kirillov appeared one after another, Ropavka, Shahbanmirzaev, and Botin, who came out at the end, sweetened the pill with ace.
In the third game from the starting lineup we have only Kirill Piun: Krasikov replaced Makarenko. And got hurt almost immediately., rescuing the ball flying behind the antenna. Ours again actively sinned on the pitch (per set - nine (!) mistakes), but a more intelligible overall game made it possible to keep the balance up to the mark 12:12. The first failure happened on Anderson's powerful pitches, 12:15. With the score 15:18 referees after Anderson's attack gave the ball to the hosts, seeing the touch of the block. A video review taken by the Surguts refuted this opinion., but the video review of St. Petersburg residents suddenly recorded, that the ball miraculously hooked the very corner of the court. After that Kobzar, without wasting time, scored an ace with a short serve to Kabeshov's area of ​​responsibility (15:20) and wrestling, in fact, ended.
At the very end, ours were startled, having won three match balls (18:24 – 21:24), but after Zenit's timeout, Milan Katic failed to put the ball into play. Throughout the match, the feeling of the training nature of the match did not leave, yes it was. Zenit checked the nearest reserves, we also looked at almost all, and at the same time held a magical rite of collapse marriage at the filing.
Zenith (St. Petersburg)
3
:
0

Gazprom-Yugra (Surgut)
Details
| Date | Time | Championship |
| --- | --- | --- |
| 06.11.2022 | 20:30 | KR 2022 |
Results
| | | | | |
| --- | --- | --- | --- | --- |
| Zenith (St. Petersburg) | 25 | 25 | 25 | 3 |
| Gazprom-Yugra (Surgut) | 22 | 14 | 21 | 0 |