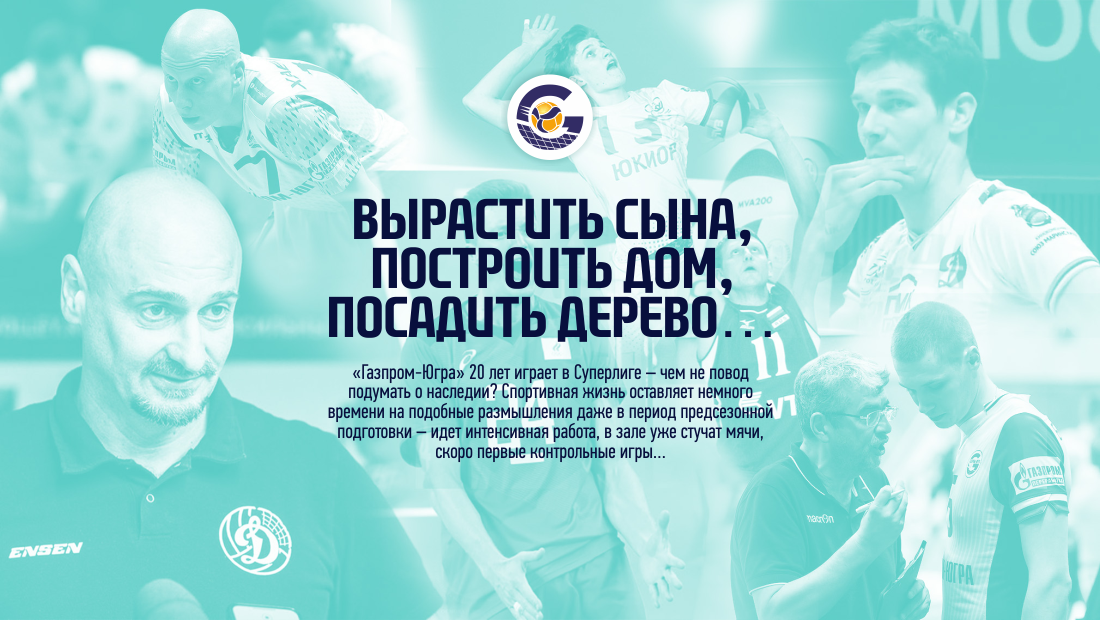 raise a son, build a house, to plant a tree…
12.08.2022 / 18:18
"Gazprom-Ugra" 20 has been playing in the Super League for years - why not think about legacy? Sports life leaves little time for such reflections even during the pre-season - intensive work is underway, balls are already banging in the hall, soon the first control games ... But the figure does not let go: what we have done over the years? The long-term mission of the club crystallizes gradually, from every workout, in every victory and defeat. Over time, it becomes obvious - we are raising Players with a capital letter of volleyball.
Yes, besides this, there is much more important, and social role, and team achievements, golden pages, inscribed in the history of Ugra sports. But here's an interesting feature for you: "Gazprom-Ugra" has always given a ticket to a great volleyball life with excellent binders. Remember, what were the torments when choosing two ligaments in team of all time? Problem of choice.
Breaking into the Super League "on the shoulders" of an experienced Yaroslav Vasylenko and sending Oleg Samsonychev to the national team and Odintsovo Iskra, the club quickly switched to its own pupils. Himself a setter in his volleyball specialization, Rafael Khabibullin gave the appropriate professional education to his son, Artyom. A Igor Kobzar started playing in the Super League at the age, when other players of this role are not even allowed to play adult volleyball. Duet Kobzar and Khabibullina seen as one of the most promising in Russia.
Then the most powerful chance in Gazprom-Ugra got Sergey Antypkin, also left us for promotion - to the national team and the Belgorod "Belogorye". And how can you not remember Pavel Pankov, fully debuted in the Super League at the age of 19 years just in Surgut - under the guidance of a debutant coach Vadim Hamutskyi. Serbian rising star Aleksa Brd?ovi? turned into a world-class player in Gazprom-Ugra, was a member of the national team of his country - but, Unfortunately, was unable to continue his professional career due to health problems.
Today, two captains of the national and youth national teams of Russia are pupils of Gazprom-Ugra, binders Igor Kobzar and Maxim Kirillov. By the way, Igor's younger sister, Victoria, also the captain of the Russian national team by his age, the future of Russian volleyball and the Surgut pupil. There is no direct merits of the club, but there is a volleyball aura in the city.
Not surprising, that "Belogorye" entrusted us Vsevolod Abramychev, who is preparing to declare himself at the top of his voice under the guidance of two coaches - former setters, Alexander Horbatkova and Denys Harkushenko. What counts on full self-realization Vadim Ozhiganov, how we count on it.
Raising at least one great binder is like raising a son, build a house and plant a tree at the same time. If it worked out - it's not in vain. In "Gazprom-Yugra" there is a whole "grove" of such "trees". Probably, this is the feature of Surgut. Mission, if you want to. This will be confirmed by many players, received in our club a ticket to the big volleyball world. Everything is not in vain. We continue.