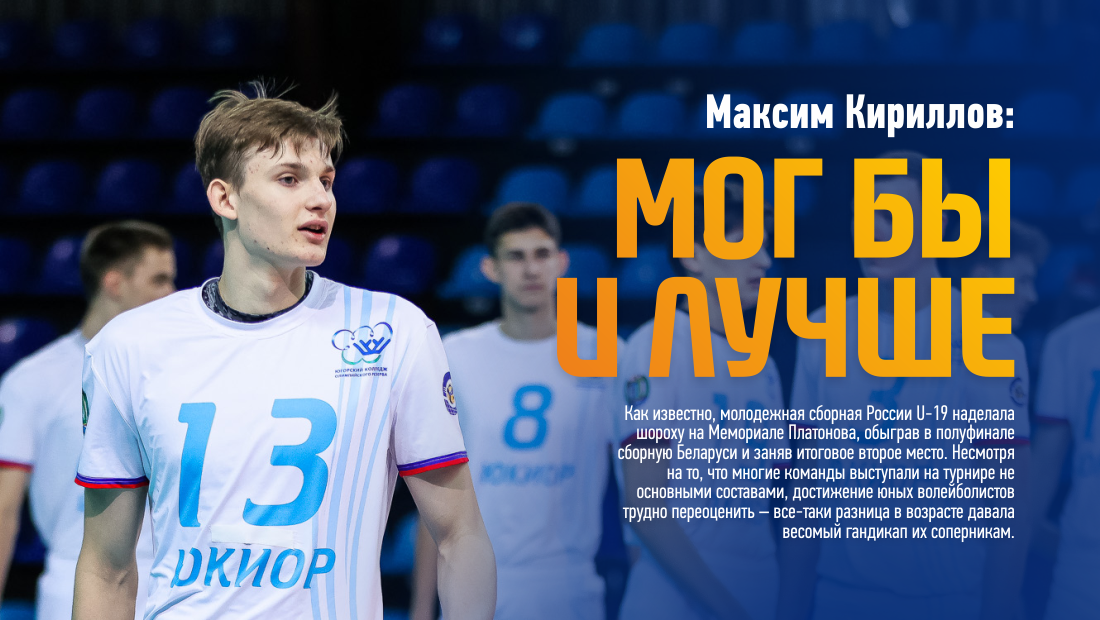 Maxim Kirillov: "Could have been better"
01.08.2022 / 10:46
As is known, the youth team of Russia U-19 made a rustle at the Platonov Memorial, beating the national team of Belarus in the semi-finals and taking the final second place. Despite, that many teams played at the tournament with non-main lineups, the achievement of young volleyball players can hardly be overestimated - after all, the age difference gave a significant handicap to their rivals. All matches in the youth team were passed by the player of the Gazprom-Ugra system Maxim Kirillov, from whom we took a small comment at the end of the tournament.
Kirill, How do you rate the performance of the team and yourself in general??
Due to what it was possible to beat the national team of Belarus?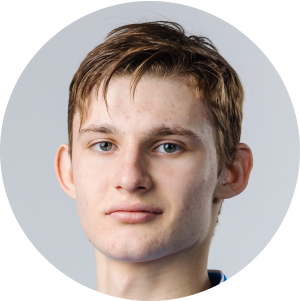 The game was hard, many own mistakes at first, then we got together, become more emotional. In the fourth installment, the coaching staff made several substitutions, the guys came out charged and helped to level the score. Was seen, that Belarusians are tired after the third set, also started making mistakes.. We, in turn, held the ending together, clean, at the same time they took a lot of risks on the pitch, many attacks were blocked or mitigated - due to this, they won.
How did you react to that, that you were recognized as the best setter of the tournament?
Plans for the near future?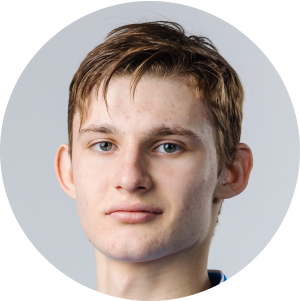 Two more friendly tournaments ahead. First we will play in Moscow with the national teams of Belarus 2003 and 2005 years of birth and the Russian team 2005, and then there will be a tournament in Serpukhov - the main team of Fakel is waiting for us there, Chinese team and CSKA.
We wish Maxim to become the best setter at these competitions as well.!