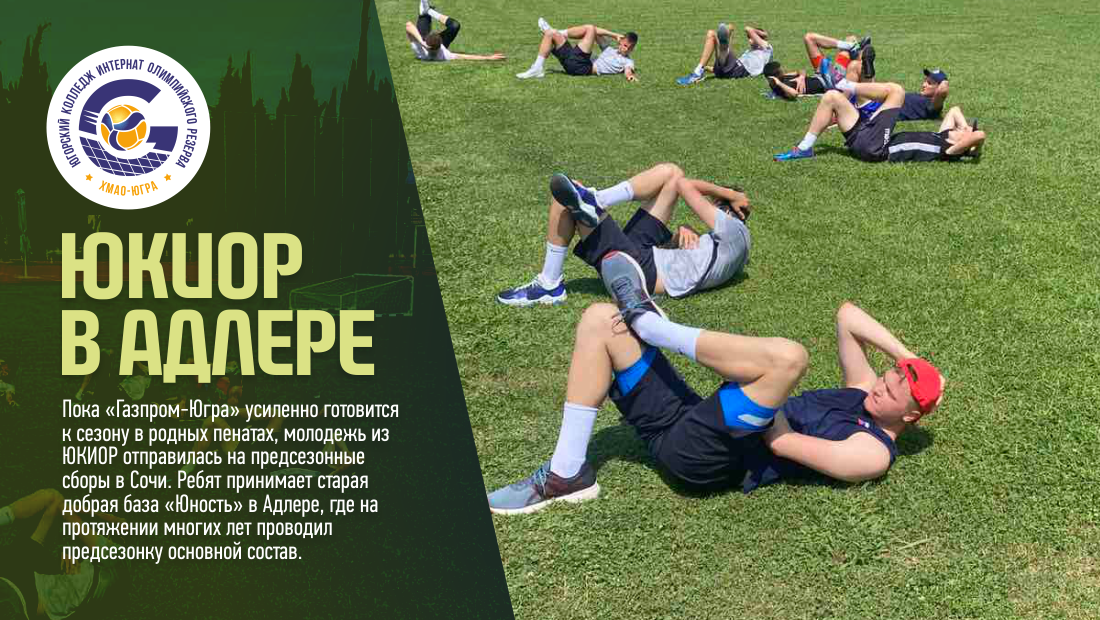 YUKIOR in Adler
07.08.2022 / 23:00
While Gazprom-Ugra is intensively preparing for the season in its native land, youth from YUKIOR went to pre-season training camp in Sochi. The guys are accepted by the good old base "Youth" in Adler, where for many years the main team spent the pre-season.
There is no time for swimming and sunbathing on the Black Sea coast - intensive classes are underway. Charging with 6.45 to 7.30, first practice at the stadium, on which, by the way, the Russian national track and field athletics team is also involved. Second training session on the sand, and in the evenings, young volleyball players also play beach volleyball hunting. The training camp in Adler will last until 17 August, after which YUKIOR will return to Surgut, where to continue preparing for the season.
1 September the school year starts for young people in Khanty-Mansiysk, so further work will also take place on sports fields, and in the classroom. And already 24 September starts the championship of Russia in the Youth Volleyball League, YUKIOR will go to Novosibirsk for the first official matches.
It remains to be added, that there is no captain Maxim Kirillov in the team at the training camp - for a very good reason. He is also the captain of the Russian youth team and is currently taking part in a friendly tournament in Serpukhov, where he will play with peers from China and the main teams of CSKA and Fakel. On the eve of the Russian youth team won the tournament in Moscow, beating peers from Belarus, as well as junior teams of Belarus and Russia.