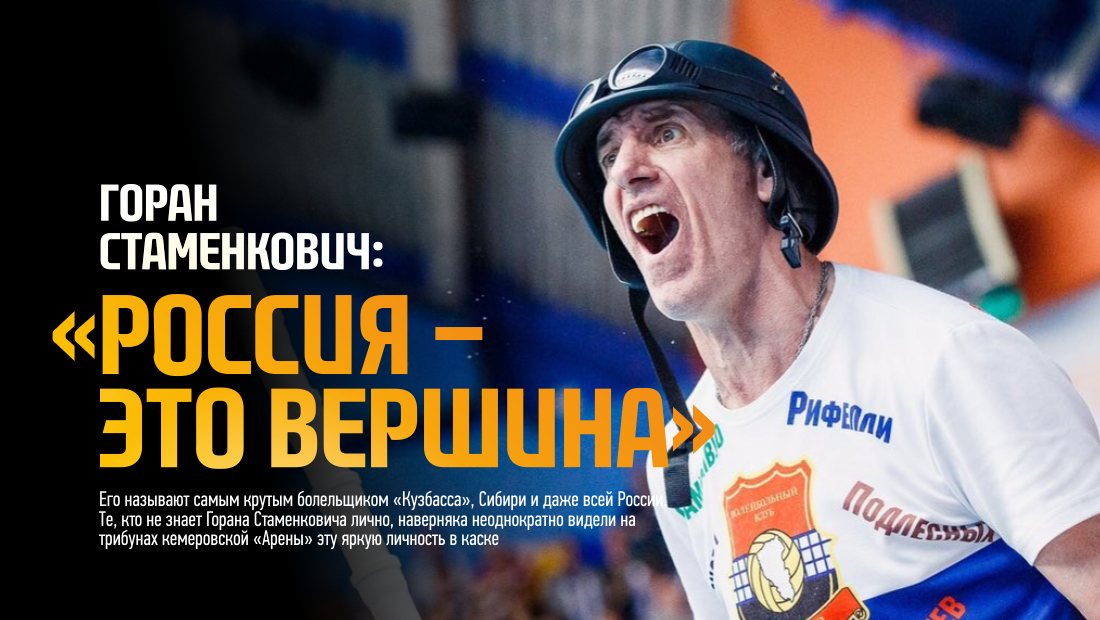 Goran Stamenkovic: "Russia is the pinnacle"
18.06.2022 / 20:55
He is called the coolest fan of Kuzbass, Siberia and even all of Russia. They, who does not know Goran Stamenkovic personally, probably repeatedly seen in the stands of the Kemerovo "Arena" this bright personality in a helmet)). This is what he is, Siberian Serb and ardent fan of volleyball and sports in general, cheerful and open Goran. In Surgut, he was "brought" to the World Championship in Russian billiards, which Stamenkovich became a fan already in Russia, 15 years ago. But let him speak for himself.:
"I've been playing American pool all my life. And in Kemerovo I have a friend, we played volleyball together and once he said: "Here you beat me in volleyball, let's go to, I'll beat you in Russian billiards". For the first time I heard about Russian billiards, asked, "What is it??». And we are after volleyball training, 18 human, let's go to the billiard room, and I beat them all in the pool. And in Russian I lost ten games in a row, couldn't score a straight ball. It got me hooked, and since then I have been a fan of Russian billiards".
And how did the Serb bring it to Siberia??
"I was building, the director of the plant ran after me for three years - "let's go to Kemerovo!». I didn't want to go - polar bears are freezing there, minus 45 degrees, you represent?! You know, how he lured me? you will go, He speaks, not north, and south. South of Kuzbass - to Novokuznetsk (laughs - ed.). That's how I went in 1996, first to Novokuznetsk, then to Kemerovo".
They say, that Goran is a multi-sport person…
"I really love, besides volleyball, play basketball, football, handball. Fishing is also a sport. I am a five-time bowling champion of Kemerovo. I play table tennis as an amateur, to 15 years of serious tennis, but the love of volleyball won. Well, billiards, of course. Very smart game.
Serbia is a small country, where are there so many sports talents?
"I will tell you, where. I have a house in Serbia in the village, a huge willow grows behind the fence, further river, and between the river and the willow - a volleyball court, right on the grass. How do they play? I last visited three years ago, offered to go play - no one wants. Then I offered a case of beer from each team - everyone went! You just need to tighten something., and you won't stop. Seven teams gathered, tournament held, walked for two days! That's cool. If serious, then we are a talented nation, therefore, talents are often born ".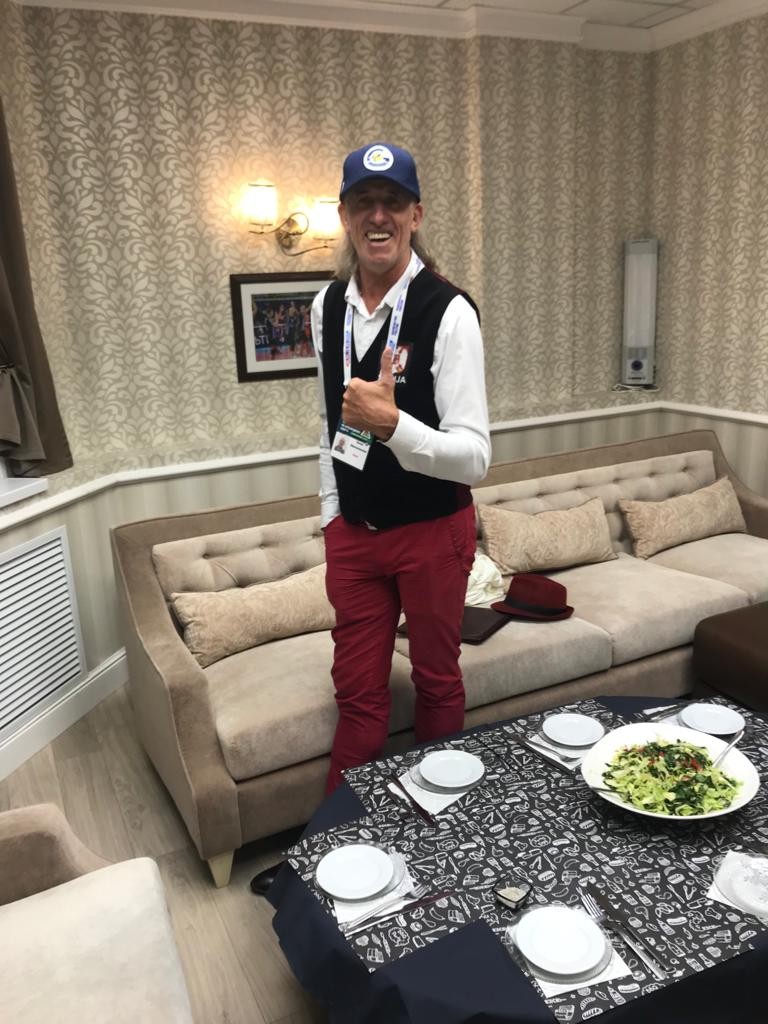 Which Serbian athletes are the best for you? Top three?
"Third place - Dragan Jaich, footballer from Red Star, Yugoslav football legend, one of the best in history. In second place I have two - Nikola Grbic and Ivan Milkovich. These are two great players., who have kept our volleyball at the world level for eight years. Number one is Novak Djokovic, this is my brother, big, handsome, God bless him. I know, that he will return".
And from modern?
"There are still few young Serbian stars in volleyball. I really liked Alexa Brdjovic, so pity, that he has health problems. He is a talent, there was a great opportunity, genes - his dad was the best setter in Yugoslavia in his time. Alex played very well in Surgut".
What can you say about Russian volleyball?
"He is at the very top in world volleyball. Italian Championship, Russian, Poland - three best championships, on the same level, I don't share them. Everywhere has its own nuances - somewhere faster, somewhere stronger. But Russia is the pinnacle".
What is Kuzbass for you?
"I'm a quarter of a century in Kemerovo, everything before my eyes. He played himself - at the city championships, areas, saw, how the team grew from the bottom to the title of national champion. I experience everything with them., I pass through myself. I do not share myself with Kuzbass, this is my favorite team ever".
What can you say about Surgut??
"When they brought me from the airport by bus to the Premier Arena, i told the driver: this is my favorite arena. After the Kemerovo, of course. That honestly. I was here for the first time 11 years ago, great players played here, there is a very good vibe here, volleyball players are born here. And hospitality in Surgut is always at the highest level., thanks a lot! And the city itself has become much more beautiful, more comfortable".
Finally, Goran said, that the world championship in Russian billiards will someday be held in Serbia - and we will certainly meet there! We promised to be, but why wait so long? See you much sooner, in the volleyball stands!