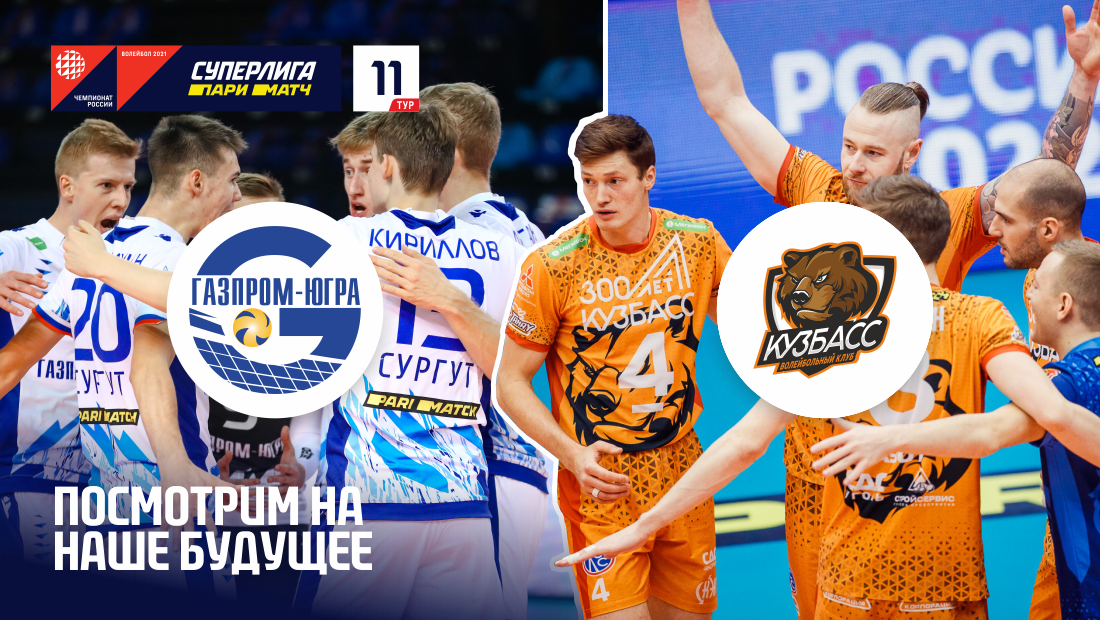 Let's look at our future
25.11.2020 / 20:58
On Friday we play at the Premier Arena with Kuzbass – old and one of our most interesting rivals. Already three years ago, Kemerovo residents resolutely moved from the middle peasants of the Super League to the top level, which is evidenced by the "gold" of 2019 and the "bronze" of 2020. The resources in Kemerovo are serious and even the outcome of the championship line-up did not become a big problem for the team.
Another thing is Gazprom-Yugra – the team is younger than ever, promising and therefore vulnerable. Pushing ambitions until better times, in Surgut perceived the current situation as an opportunity to restructure, make a reserve for the future. Well, then, that our current team does not have top-level players, capable of solving serious problems here and now - a side, so to speak, the effect. Somewhere even necessary, all things considered.
It happened so, that I had to break the contract with our only half-legionary, Belarusian Radion Miskevich. Radion was never able to reach his usual playing level and help the team in gaining points. Well, wish him to find himself again. A vacancy opened in Surgut, which, it seems, can be successfully filled in by young Danil Voronchikhin from the subsidiary "Zvezda Ugra". The guy, who got knocked the other day 18 years old, excellent prospects are visible, pah-pah-pah, so as not to jinx.
And yet 17-year-old Maxim Kirillov is giving up in the current Gazprom-Yugra - another young talent, to which, of course, grow and grow to a great master, and this road begins right here and now. 20-year-old Alexander Slobodyanyuk is in the game, 18-year-old Pavel Tebenikhin may appear in the center ... In general, you understand, that this growth needs to be cut. The work is not the most rewarding, but the necessary and upcoming match with Kuzbass may become for them another stepping stone to future heights.
When else will it be possible to enter the site against Ivan Zaitsev himself! It was this famous Russian Italian who was drafted to Kuzbass instead of Viktor Poletaev, who left for Peter.. Same way, to St. Petersburg, got over Dmitry Pashitsky, Yaroslav Podlesnykh and Lauri Kerminen found themselves in the capital "Dynamo". Seemingly irreplaceable losses for any club. But in Kemerovo they managed to balance the composition, holding on to an overall high level.
Besides Zaitsev, whose return to Russia was greatly facilitated by the pandemic, which caused the collapse of contracts in Italy, the legionary pair of diagonal was made by Petar Krsmanovich, well known to the Surgut people. I'm not afraid to say - a long-term favorite of our public, which, Unfortunately, will not be in the stands this time. He is quite comfortable with the new team and has already become the usual leader in scoring in several matches..
The roster was reinforced by experienced Alexander Markin, who spent quite a successful season at ASK. But, I think, the progress of one's own pupil is much more noticeable, Novel Pakshin, which quite boldly displaces the same Markin from the main clip, then Anton Karpukhov, then Evgeniya Sivozheleza. In the center, a pair of Krsmanovich is usually made up of experienced Mikhail Shcherbakov, but also Inal Tavasiev, sure, haven't said my word yet. We will not list the entire composition of "Kuzbass", he is strong and well played, but recall only, that Igor Kobzar who grew up in Surgut passes in the team, and "liberite" Olympic champion Alexey Obmochaev. true, he missed the last matches due to injury, but, can, will recover to Surgut?
Well, the cherry on top of the Kuzbass cake is the new head coach Alexey Verbov. Gaining experience in Kazan, the famous player set out on an independent voyage in Kemerovo, and that's pretty symbolic. The current head coach of the Russian national team and yesterday's wonderful player Thomas Sammelvuo has already started here, why doesn't Verbov repeat the route? There are no visible obstacles to this.
Friday's game favorite is known. But personally, it will be much more interesting for me to watch the game of our youth, guess in their actions the future of stars and champions. I remember, once in Surgut youth team arrived "Belogorye", and Gazprom-Yugra won without difficulty 3:0. And young Biryukov played in the Belgorod team, Ilinykh, Danilov, Musersky ...