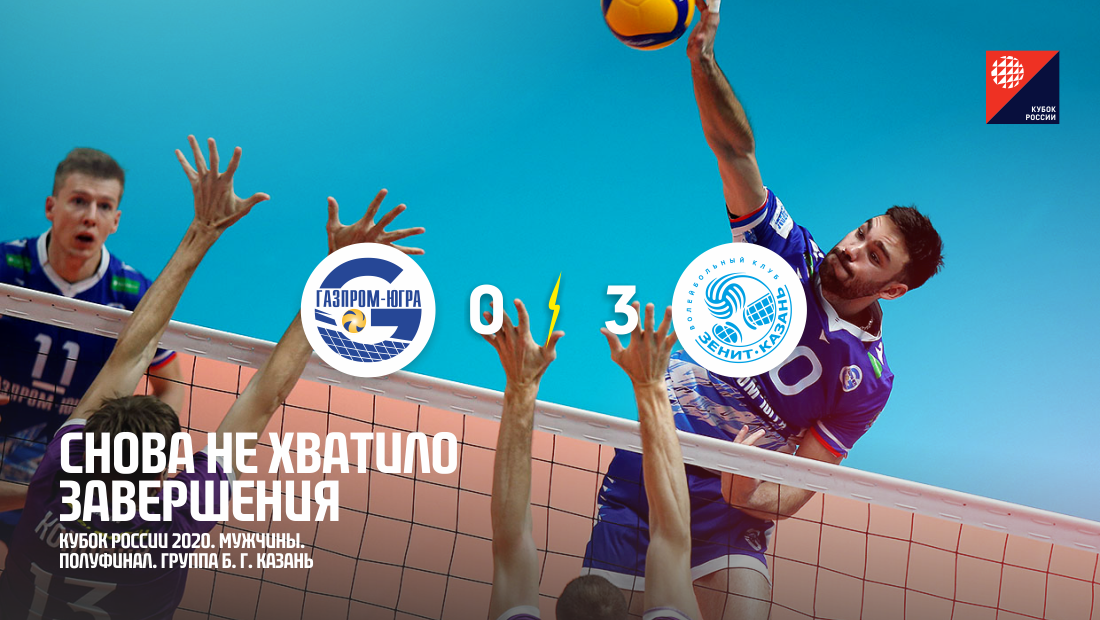 There was not enough completion again
07.11.2020 / 20:43
Match with Kazan "Zenith" at the Russian Cup, the result of which, by mutual agreement of the parties, was included in the national championship, He showed, that Gazprom-Yugra is actually playing without diagonal. Not Radio Miskevich, neither Rajab Shahbanmirzayev again managed to get any acceptable spectacle luggage. The Belarusian occasionally succeeded, but in fact, the young winger Alexander Slobodyanyuk ended the match in this position.
At the beginning of the match, the Surgut team even took the lead within one "scroll" of the formation, 9:8, but after Evgeny Rukavishnikov filed again into the net, Ivan Nikishin was unable to move the team in the line-up with a pinout from the first zone, 10:13. Kazan, who entered the match in a semi-reserve squad (Alekno, Mikhailov, Volvich, Kononov, Voronkov, Surmachevsky) quietly brought the matter to the first success, 18:25.
The second game is a continuation of the first. Kazan, after getting a couple of breaks, by the middle of the set, they go into the lead by five points and push in the end - 17:25. It is worth noting the excellent game in the reception of the young libero "Zenith" Ilya Fedorov, we have the apotheosis of the fiasco in the diagonal. Only the classic quick game of Rukavishnikov with Kostylenko works, it was with such an attack without a block that Kirill got our last point in the set.
In the third game Slobodyanyuk appeared in the diagonal and pictures, by the way, did not spoil. But the emphasis in the attack was decisively shifted to the center, Dovgan and especially Chereisky brought the main benefit here. Nevertheless, the score on the scoreboard by the middle of the set unequivocally hinted at the end of the fight, 10:16. Let's pay tribute to the people of Surgut - they didn't quit playing and even managed to restore the intrigue. Several successful defensive actions, working block, successful attack by Rukavishnikov - and now Alekno takes the first time-out in the match with the score 22:20 in favor of your team. Chereisky's powerful serve knocks out the opponent and Surmachevsky, looking for a touch on the block, hits out, 21:22. In the next rally, Surgutyans' excellent defensive play again: Rukavishnikov, saving the ball, even completely flew to the side of the opponent, prudently leaving his feet in the air - but this time Surmachevsky did not disappoint, 21:23. Powerful serving of Zemchenk and finishing touches performed by Volvich, exchange of service errors, 22:25.
Compared to yesterday's game, our percentage in attack has slightly grown, but we completely lost the net to Zenit. Now these holes can only be plugged with tactics., based on a quality reception - on high knocked down balls the chances are at least. Team play is visible, but missing the finishing touches, bringing glasses. Will hope, that these strokes will appear somehow.
Gazprom-Yugra (Surgut)

0
:
3

Zenit-Kazan (Kazan)
Details
| Date | Time | Championship |
| --- | --- | --- |
| 07.11.2020 | 19:00 | Cup of Russia 2020. semifinal |
Results
| | | | | |
| --- | --- | --- | --- | --- |
| Gazprom-Yugra (Surgut) | 18 | 17 | 22 | 0 |
| Zenit-Kazan (Kazan) | 25 | 25 | 25 | 3 |