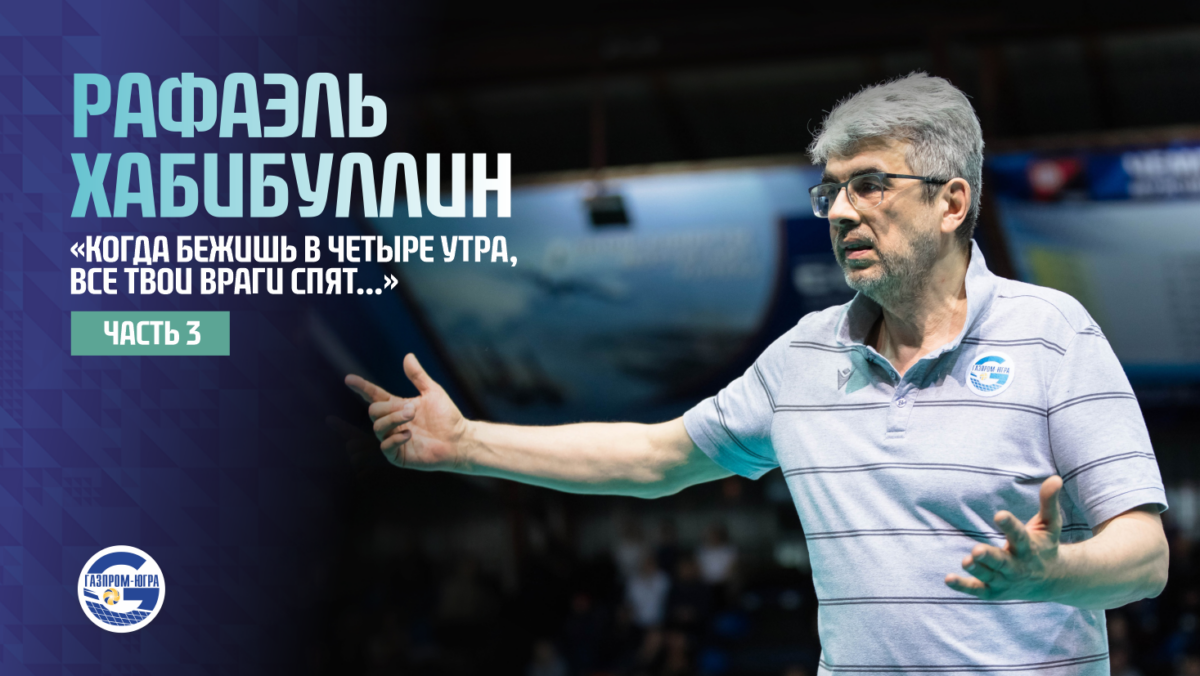 Part 3. Rafael Habibullin: "When you run at four in the morning, all your enemies are sleeping ... "
18.04.2020 / 12:07
Today we publish the third, the final part of the interview with the head coach of Gazprom-Ugra Rafael Khabibullin. Finally stayed, as it seems to us, the most interesting questions - and equally interesting answers.
---
About weight and motivation
---
– In the volleyball world, everyone already knows, that you have a special approach to the weight of players, their nutrition. Tell us more?
I will give you an interesting fact - Muse by weight, by kilograms, was almost the easiest in the team. Lighter than replayers, binders. 92 kilograms with growth 207 cm. What does this say? Our guys do not eat very well, they are slagged, acidified. clear, that "Magnets" and "Pyaterochka" will not give you good food, she must be sought, to mine, eat right. It's very big, serious question.

Our topic: everyone should leave the "Club 100".No one in the team should be weighing more than one hundred kilograms.. At the same time, we do not force anyone to do anything., the same yoga is directly related. All of the series - give a man a fishing rod, and what will he catch on her, his business. There is a requirement, there are opportunities to comply with it. Today, look at Instagram, the same Ursov in "Zenith" almost gives yoga workshops. Cyril went through this in Surgut, due to this, in many ways, it has grown, as a player.
I'm not going to agitate anyone for Soviet power, make you do something other than direct professional duties. The desire of the person himself is important here., his desire to try something new, somehow change your life. Someone wants, someone not. My attitude towards people does not change from this, each has its own head on its shoulders.
– Then the question of personal motivation: your photo five or seven years ago motivates you?
I have it. But motivation is different. I understand, what if I hadn't changed, I would not live. 44 kilogram overweight, constant stress ... And today I live. I live in a completely different way. In fact, it's not that hard.

Food, sex and work are three things. it's complicated? Here I am today 5,4 km ran. The average distance per day this month is 11,7 Km. In March it was 9,3, but because, that I had to travel a lot. I myself set the bar now 15 Km. The idea is this - tomorrow should be a hundred meters more, than today.
– And the mode of self-isolation?
I'm running, when nobody is on the street. At four in the morning. When you run at four in the morning, all your enemies are sleeping. You have an advantage over them (laughs - author.).

With the change of lifestyle things come, which you have not had for a long time or did not have at all. Smells return - what should they be. Running in the morning - breathing in ... I began to feel people. I look - and I feel the mood, The way of thinking, everything is different, perception escalates.
– It's fashionable to sit on a diet, many periodically lose weight, but only a few manage to not dial it again. What is your secret?
The secret is not mine, he is universal. If you feed the person correctly for a month, two three, 300 days a year - this is not enough, not enough. Man must eat right and exercise his body 365 days in a year many, many years in a row. All life. Only then will there be any sense. This is at one time Rinus Michels, coach of the "flying Dutch", noted, talked about, that fundamental things are the body, food. Only then training.
---
About energy, board games and John the Evangelist
---
– IN YouTube the most popular video about you is the famous timeout in Kazan, where do you advise Brjovic to "tuck his shirt into his underpants".
The hardest match. He says 2:0, missed the game before a tie-break, crazy mood, everything burned. I hold back emotions somewhere, and their, and players, but there it was necessary, vice versa, bring everyone to the maximum. Brjovic then took everything correctly, we eventually won. I can say, that according to his data he is a fantastic guy. And in human qualities too. Very sorry, that no longer plays due to heart problems.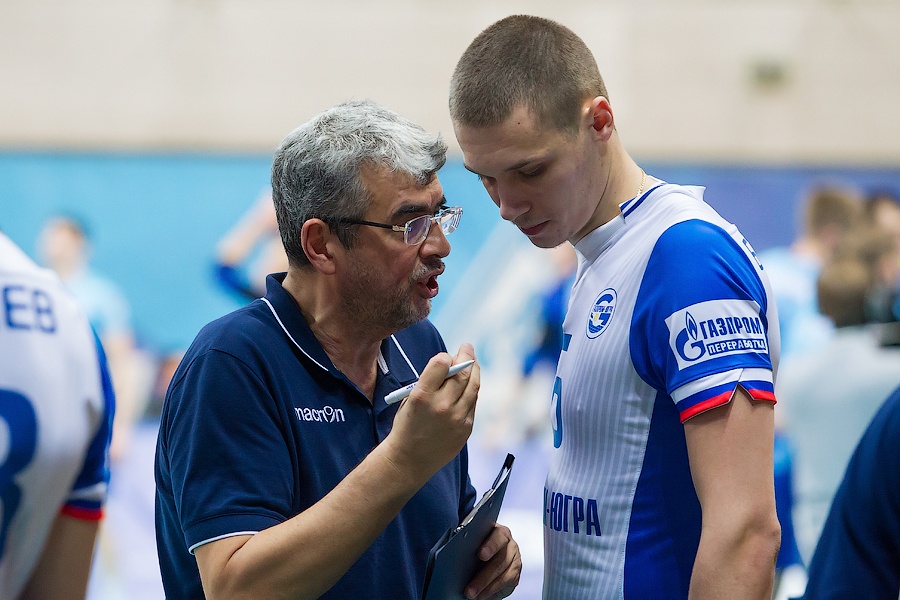 – It's hard to maintain this level of energy year after year?
Not easy. Monstrous energy costs. I can say, that after that match in Kazan, which we won 3:2, the team went to the Cup of Siberia and the Far East, I spent two weeks in the forest, hung there. Only a week later began to think, what's going on around. This is such a parsley, It is not simple. And burning, and burn, lose kilograms. But when you enter this state - and the team should be in it. People must be appropriate at the site. Wolves.
– Now on the team - they?
Fighters - yes. But now other youth, they have different values, representation. Nobody plays cards! All board games - the same chess - it's about thinking, calculate, to risk. I force my own to learn the rules and play. Life is a game, the game is psychology. Must be excitement, payment, interest. On a volleyball court this is all very well projected.. You either live it, either they take you out. How much we knew and know volleyball players with great data, which didn't come in handy? How is it with John the Theologian? "If you were cold or hot, but you are warm ... ". The warm ones just don't suit me.

Yes, times change, mutual language, which I had with the players about ten years ago, today we need to learn again. Or learn it? Mutual process, I also need to change somewhere. Although in the main I do not change - I still want to see personalities in the players.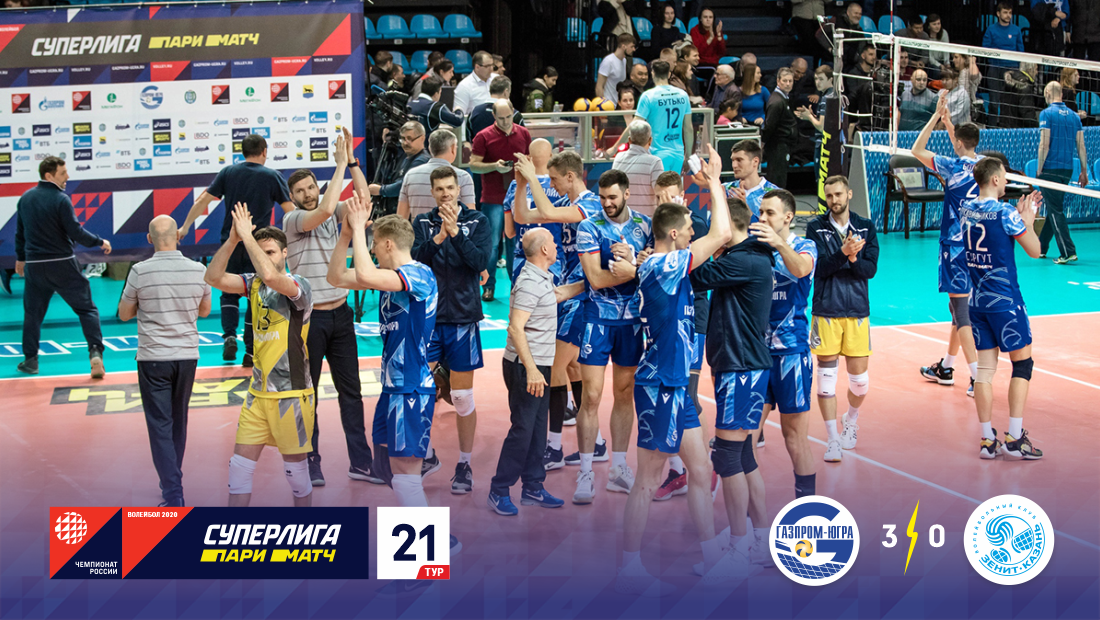 ---
About prospects and a new team
---
– clear, that nothing is clear now, but anyway: what is the new season like?
Now no one knows, where to run and what to do. Reduced the championship for the Olympics, Now the Olympics have been rescheduled - next season, if it takes place at all, will be the same picture. What else to add? Sitting, we wait, how will it end.
– Good, let's personalize. Yuri Melnichuk will remain in the team?
we, all things considered, decided to take a break for now. Yuri Vladimirovich family lives in another country, now we need to give her time. Later, i have an idea, that he is not very comfortable on the sidelines, it's time to return to the status of head coach. Therefore, everything is possible here, if he has relevant offers.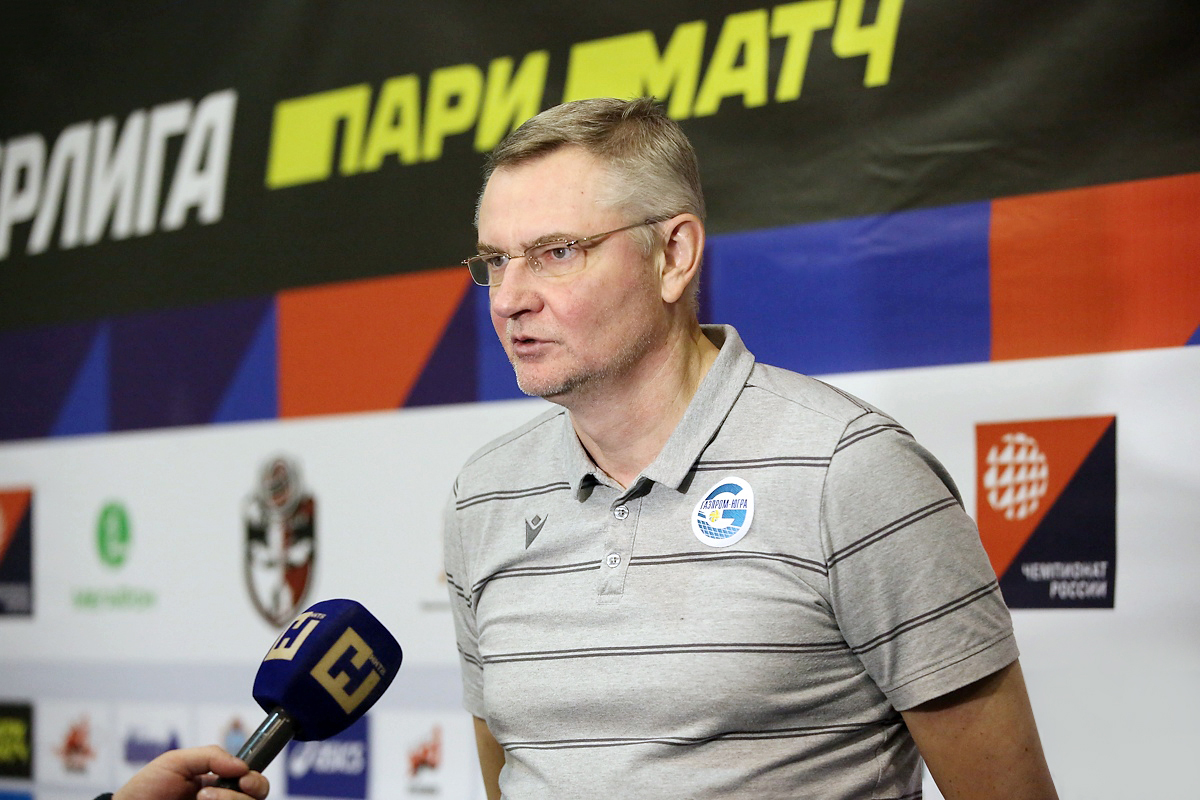 – maybe, what will return Ruslan Zhbankov?
I repeat - now we are on a volcano, therefore, certainty is not about the current situation. But yes, the probability of his return to Surgut exists.
– The most interesting thing for the fans is whether there are contours of the future team?
Yes, have an understanding, who will we go next season with.
– Let's go over the positions.
Binders. Eugene Rukavishnikov, Pavel Akhaminov from Yekaterinburg. Artem Khabibullin also remains nearby, but not him, we are not satisfied with the format of the second binder. Artyom has time to think, who does he see himself in the future. Akhaminov - young talent, but everything will determine the inner core. We will see, whether he has it or not. Rukavishnikov just has it. The situation with him is interesting - not a boy anymore, but, in fact, just starting to unfold.

In replay from our entire clip remains Kirill Kostylenko. Went through a lot, withstood, fighter. With him for a place on the site will compete Kirill Fialkovsky from "Tyumen". In general, he is from Moscow, played in St. Petersburg. And Kostylenko, and Fialkovsky needs to be guided by his namesake Ursov - I want to "fashion" out of them about such a level of volleyball. Ivan Nikishin came from Samotlor, hope, that it stabilizes the fourth zone. The fourth will be our pupil, either Danil Voronchikhin, or Alexander Slobodyanyuk, either both at once.

At all, I decided to take the fourth numbers youth from the "Stars of Ugra". Otherwise how will they progress? In the center the fourth will also be our pupil, Konstantin Besogonov. Egor Yakutin from Yekaterinburg will come to the aid of Denis Chereysky and Artem Dovgan.

Libero - Alexey Chanchikov from the capital's Dynamo system and Theodor Salparov. With Theo, we agreed so - if Chanchikov takes to the wing, Salparov will switch to the coaching bridge, In the meantime, he is a playing coach. In any case, the team needs it, his role this season cannot be overestimated.

Well, the diagonal. Here we have already announced the transition of Bozidar Vucichevich. From all sides, this is the best option for us.. Young, talented, real warrior, how was it described to me. The two-year contract says, what is a long-term cooperation. We are interested in revealing Vucichevich, this is generally our profile. As partners, we take him the young left-handed Razhabdibir Shahbanmirzaev from Grozny. Look at his character, on his progress, the guy has prospects.
---
About the virus, shift and gene pool
---
– How worried is this coronavirus situation right now?
It bothers me first of all in relation to youth. A successful player in this self-isolation is better preserved. He is a professional and knows, what is what, how and what to do. But youth may precipitate. In age 17-19 years not like every year or month, - every day is important! Irina Wiener can afford to collect forty girls and close at the camp, to engage. And we can't. I feel sorry for this time.
– Since we are talking about youth: how the "Ugra Star" feels?
Feels normal. Played the championship in the Youth League, occupied, like older comrades, 9-is a place, but among 16 commands. We were champions MVL, and League Cup won, but one day I understood, that there's no need to chase places. Said: 18-19 years - determining age. Or you jump into professional sports, or it's time to think about an alternative future. Many left, including the neighboring city, they are now considered local pupils there. And we still have those, in whom we see the prospect. G, as you can see, guys get to the main team.

Our boarding school on the basis of UKIOR in Khanty-Mansiysk is fantastic, this is nowhere to be found. Everything under one roof, and study, and training, and recovery. Security, climate is our little Switzerland. It costs a lot. So in terms of material and technical base, I'm calm for the future. Another thing - the gene pool.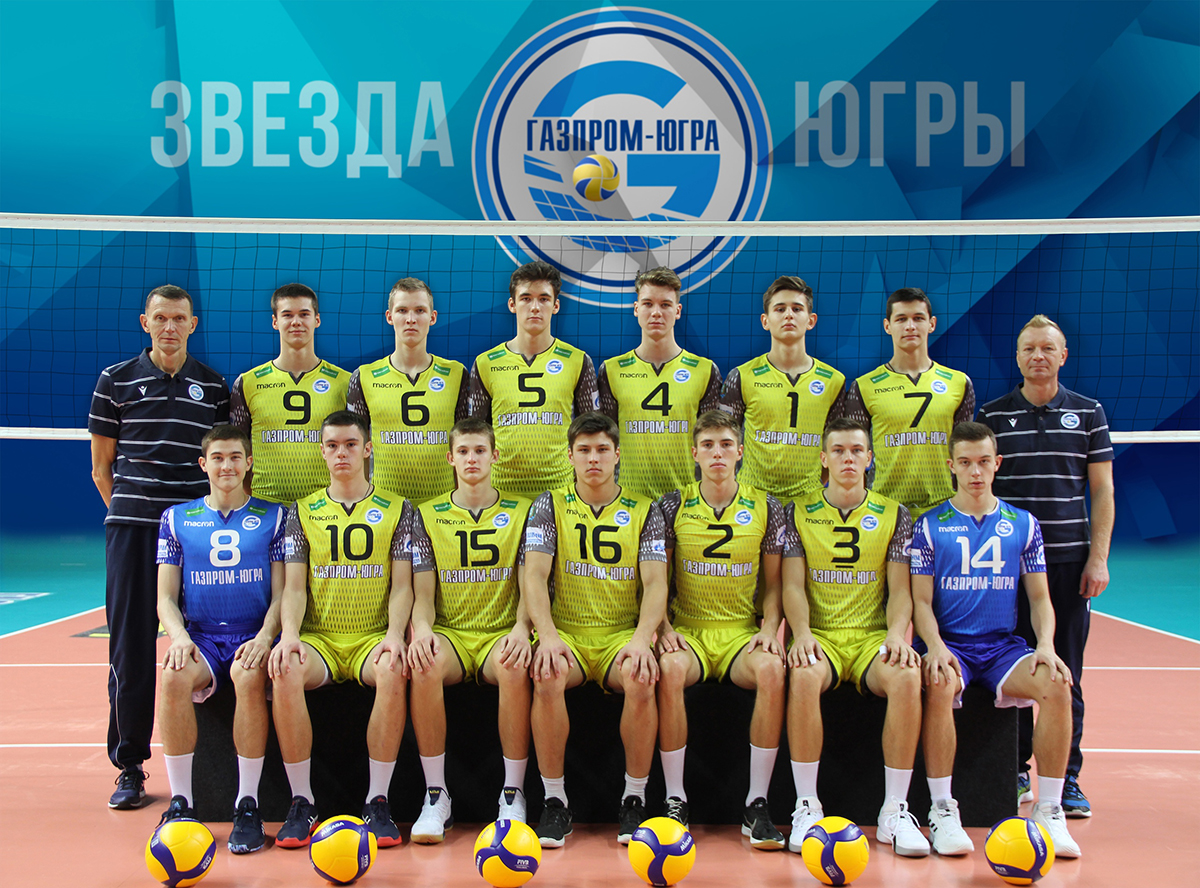 – And what's wrong with him?
I gave an example of the Torch Do-It-Yourselfs, so there are two out of three - Belarusians! Belarus, Ukraine - places, where people have not completely taken off the earth, from the same natural nutrition. We have the same ... Back in the nineties, I foresaw the current situation, when generation, worn out by terrible conditions, the same drugs, will start giving birth to children. Just did not foresee, that these children will grow up on "doshiraka" and lollipop. Here, quantitatively, our demography dipped, and quality. That's the problem. And what to do with her, I do not know.

I only know, that you need to be very careful with that few, what is. Handle sports schools carefully, with clubs, field workers. Treats Championship Carefully, which launches this whole flywheel. From whose work, ultimately, depends, how many and what volleyball players will the same team get. But this is a completely different story., let's put an end to this.
– thanks!
---
Dmitry Krukovets
Oleg Vladimirov