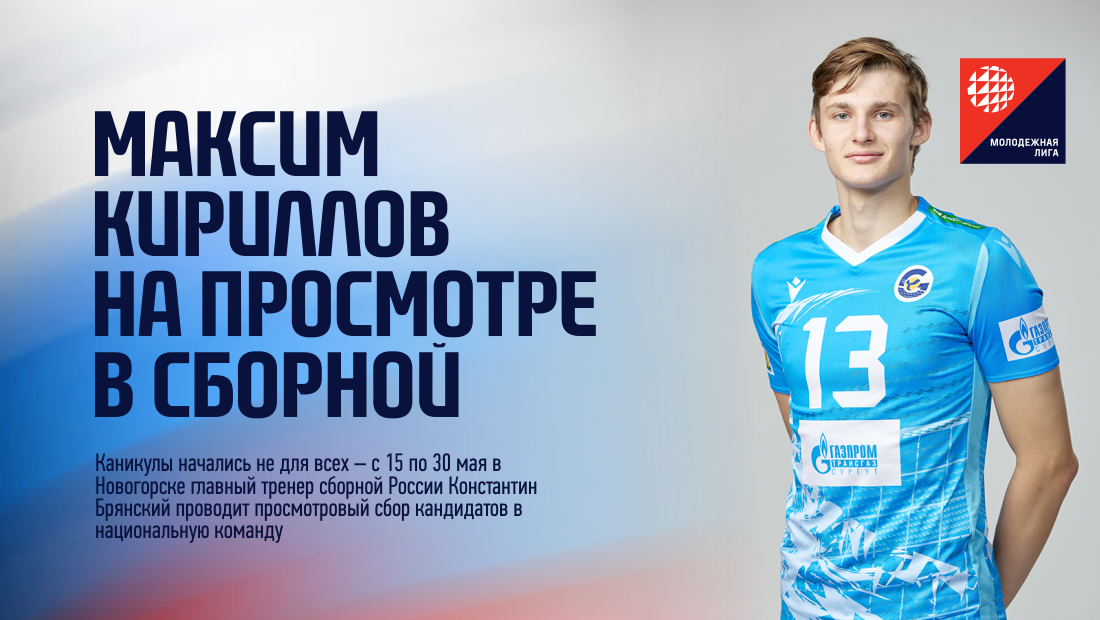 Maxim Kirillov on trial in the national team
16.05.2023 / 18:01
The holidays did not start for everyone - with 15 by 30 May in Novogorsk, the head coach of the Russian national team Konstantin Bryansky conducts a viewing gathering of candidates for the national team. Two dozen promising players gathered in the Moscow region, some of them have already tried on the jersey of the national team, others for the first time made a step to the main team of the country.
Among the participants of the training camp is 20-year-old Gazprom-Yugra setter Maxim Kirillov, Pupils of the Novosibirsk volleyball school Konstantin Abaev and Maxim Kreskin are also invited to play his role, playing for Yugra-Samotlor. At all, Novosibirsk "chicks" in Novogorsk most of all: as many as three diagonal (Maxim Sapozhkov, Ilya Kazachenkov and Roman Murashko), as well as the central blocker Dmitry Lyzik.
Besides, Zenit-Kazan are represented at the training camp, "Torch", "Belogorye", "Zenit" St.-Petersburg, Dynamo and Kuzbass.