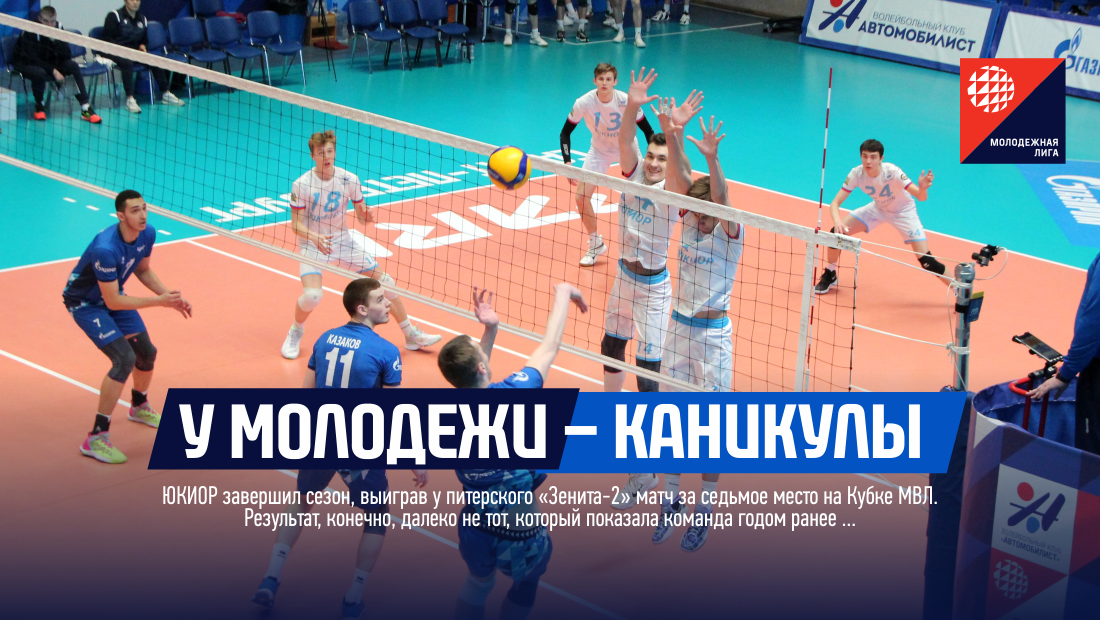 Youth have holidays
09.05.2023 / 09:00
YUKIOR completed the season, having won the match for seventh place in the MVL Cup against St. Petersburg Zenit-2. Result, of course, far from the same, which the team showed a year earlier and not the same, which we have all been waiting for. Nevertheless, there are no victories without defeats - you just need to draw the right conclusions and move on. Youth volleyball is in any case aimed at the future, and she is quite good with our guys.
We asked the head coach of the team Artem Khabibullin to sum up the results of the season: "As for the championship, then we lacked a little, to become fourth or even third. Could be upset, but we played without a leader. I think, if you remove such a player from any team, she would be hard. Nevertheless: wanted, could - didn't work. But got a lot of food for thought.
As for the MVL Cup, it seems to me, we are the most unplayed team, we just didn't have the time. Many guys played in the Superleague, three players 2007 years before the Cup, they won the championship of Russia by their age, two of them arrived with injuries. There's a hole in the game. We have good centers, but in volleyball, all the same, everything is decided by the extreme forwards, and we were even forced to pull Krasilnikov out of the diagonal. As a result, he did not play anywhere..
Inconsistency led to instability. We can win: in the Final Six of the championship, they beat the future champion dry, Novy Urengoy "Torch", at the Cup, they also defeated the owner of the Lokomotiv-SShOR trophy dry. At the same time, we manage to lose to lower-class teams, but more played, who have been playing with the same team for two or three years.
Don't want, to make it look like an excuse, I don't want to talk nonsense. Anyway, in the championship we got into the top teams, completed the task for the season. They didn't "shoot" in the Cup. Some of the guys were pleased with the progress, someone upset. Will talk, think, decisions. In any case, thank you all for the season.".