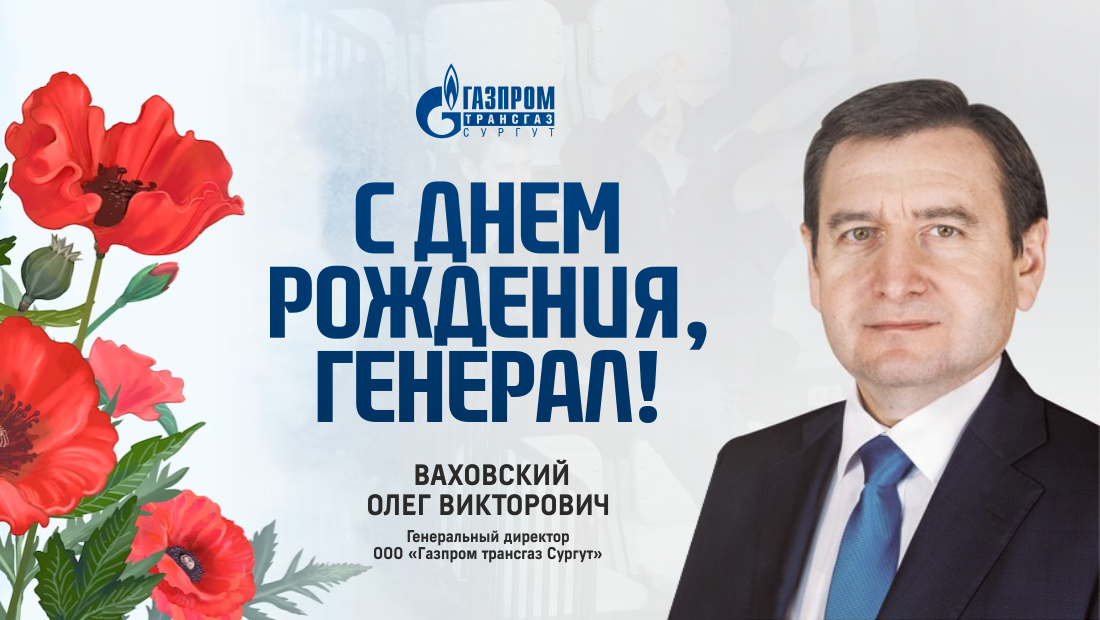 Happy Birthday, general!
07.05.2023 / 23:59
Generals are by rank, but there are - by vocation. Human, capable of taking responsibility for a multi-thousand team, for the difficult, strategically important production for the country, for the well-being of the whole region - this is a special warehouse of character. Human, able to perform the most complex tasks in daily, minute by minute, giving support and strength to all, who is near and behind him is a special mindset. All together and gives the person the same, popular title of "general". So historically in Surgut they call Leaders with a capital letter, those, who lives in trouble, needs, joys and accomplishments of your enterprise, cities, region, countries, who leads and inspires confidence in the future.
Oleg Viktorovich Vakhovsky, General Director of Gazprom Transgaz Surgut LLC, is such a general, our general. Having a huge workload (otherwise there is no such post), he finds the strength and time to participate in the life of the Gazprom-Ugra volleyball club with interest, serve as a support, wise leader and adviser, be a true fan of the team. From the bottom of our hearts we congratulate Oleg Viktorovich on his birthday, We wish you good health and peace of mind! Surgut volleyball is lucky, that he has such a general!