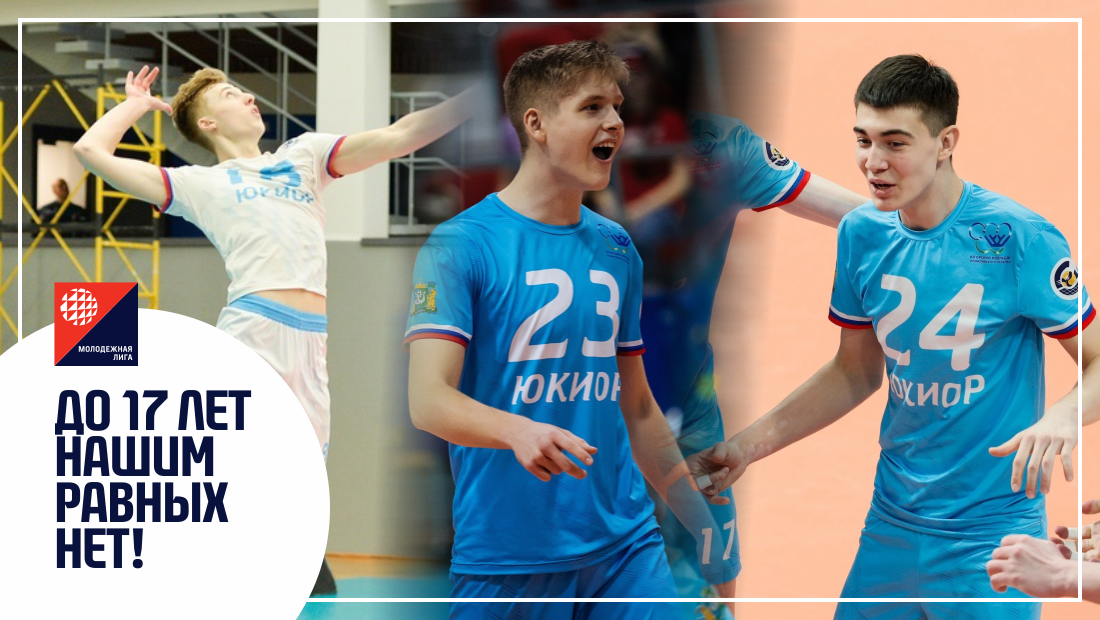 and in another match there would be a different score 17 our years have no equal!
03.05.2023 / 16:16
Three pupils of YUKIOR became the winners of the Russian Championship among juniors 17 years old (2007-2008 points were obtained by the birthday boy Kirillov -). Alexander Evseev, Gordey Kachurov and Fidan Gusamov, as part of the Sverdlovsk Region team, defeated the Moscow team in the final of the tournament held in Kostroma with a score of 3:1. In the first set, the Urals confidently won 25:17, lost in the second 21:23, but managed to level the score and snatch victory on the balance sheet - 30:28. The third batch was left for the Muscovites, 21:25, but in the fourth our guys put everything in its place, 25:20.
Alexander Evseev this season has already managed to sniff gunpowder in the Super League, Gordey Kachurov - Maxim Kirillov's "successor" in the position of setter in MVL, Fidan Gusamov also plays for YUKIOR in the position of a finisher in the Youth League. The first coach of Evseev and Kachurov - Ivan Shangin, Fidana Gusamova – Viktor Krivitskyi. Congratulations to the guys and their mentors on the victory, we wish you new sports achievements! This is the future of Gazprom-Ugra.