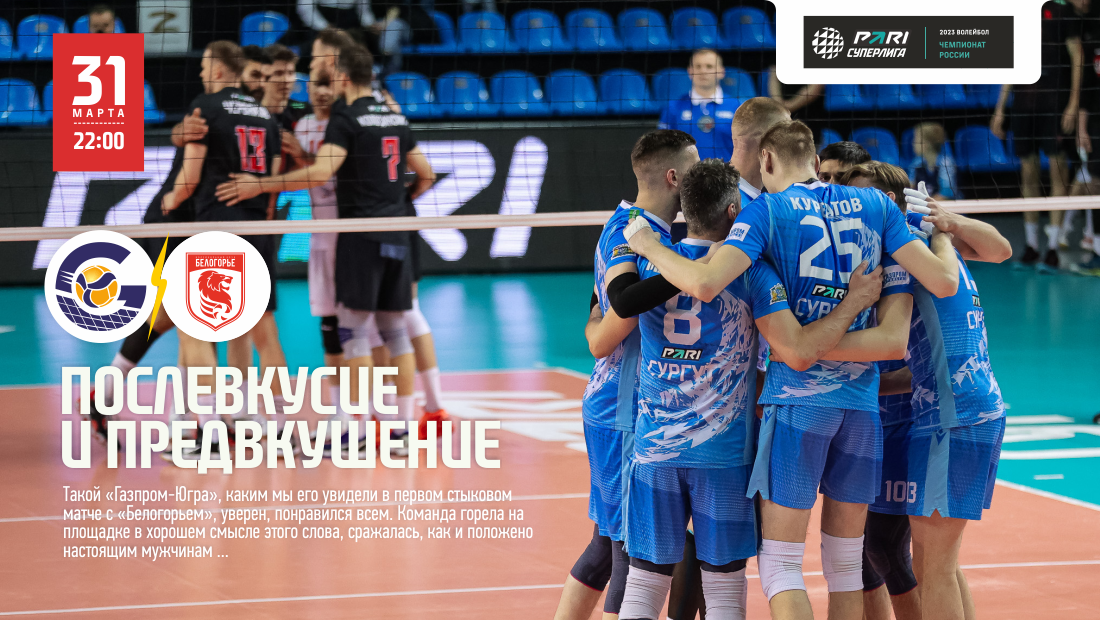 Aftertaste and anticipation
29.03.2023 / 16:10
Such "Gazprom-Yugra", how we saw him in the first play-off with Belogorye, sure, everyone liked. The team was on fire on the site in the best sense of the word, fought, just like real men. The opponent is a priori stronger - so what? That case, when defeat doesn't matter, because there was a GAME on the court.
Back to volleyball: what happened, what not? Managed to take the opponent out of the comfort zone, what's on the bill, what about the game. It turned out to solve the problem of Zabolotnikov with his high removal: his blows can be raised in defense only in place - which means, well sorted out the directions of his attacks. George twitched, trying to change the trajectory, hence the blows out, and blocking.
Partially managed to cope with Al-Khachdadi. Despite his 26 points, Mohammed was also uncomfortable at times. Then the super-charged Pavel Tetyukhin came to the rescue - every team dreams of having such a versatile finisher. Couldn't stop him completely.. Surgutians also looked aggressive: finally Kurbatov showed his abilities, made life difficult for Krasikov hosts, densely "poured" Shakhbanmirzaev, Piunu, as always, lack of stability, but he also marked ace.
It is impossible not to note the excellent game in defense, especially with Kabeshov and Ozhiganov, literally burned out the site. As always, Makarenko did a huge rough job, helped and katic, best received. Personally, for the second match in a row, Kirillov's mature game continues to amaze me, though, probably, it's time to stop wondering.
What did they lose? On the attack and on the block. Rajab huge respect, but in general, it was not possible to beat the high and mobile Belogorye block. This is expected and is related to the resource capabilities of the teams.. There were also some problems in reception., which led to the need to act on heavy, allotted balls, giving a handicap by blocking an opponent.
Nevertheless, played just great. Pity, that it was not possible to pull out an ember from a hot fire in the fourth set, then you would get, like ACK, Yenisei and Fakel, guaranteed gold set in Tula. Now everything is more difficult in terms of tournament prospects, but Alexander Gorbatkov is absolutely right: don't worry about the result, you just have to go out on Friday and show an equally inspired game - and there come what may. We are proud of Gazprom-Ugra, We didn't make it to the qualifying round, we can fight any opponent.