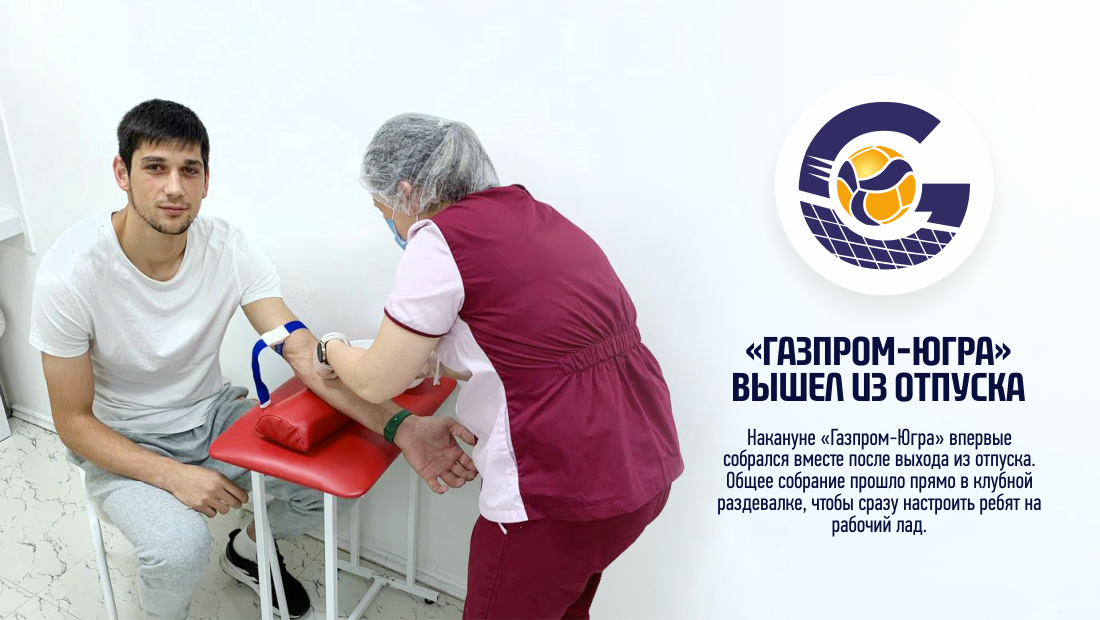 "Gazprom-Ugra" came out of vacation
18.07.2022 / 19:56
The day before, Gazprom-Ugra got together for the first time after returning from vacation. The general meeting was held right in the club locker room, to immediately set the guys on a working mood. The new coaching staff represented by head coach Alexander Gorbatkov and his assistant Denis Garkushenko introduced the players to the pre-season training plan, held a "motivational five-minute session" and wished everyone to do without injuries.
18-19 July players undergo an in-depth medical examination, and on the 20th, the retracting cycle of training begins, focused more on athletic training. In a month the team plans to take part in a friendly tournament in Tyumen, and in September, Gazprom-Ugra will be waiting for the first official games of the season for the Cup of Russia, where our rivals in the group will be Zenit-Kazan, Belogorye and Orenburg Neftyanik.
It was nice to see the rested faces of Dmitry Makarenko at the meeting, Nikita Alekseeva, Kirill Kostylenko, Dmitry Krasikov, Alexey Kabeshov, Ivan Ropavka, Rajabdibira Shahbanmirzaeva. The "oldies" are full of strength and positive energy, the new recruits of the team are also matched with them - the connecting players Vadim Ozhiganov and Vsevolod Abramychev, Libero Nikita Nagaets and Vladislav Dyakov, Anton Botin, central blocker Kirill Piun. The meeting was attended by a pupil of the club system Alexander Slobodyanyuk and two young blockers from UKIOR, Pavel Tebenikhin and Konstantin Bessogonov, one of these days the team is waiting for the arrival of another newcomer, blocker Kirill Ionov from St. Petersburg "Zenith".
The past meeting counts down the start of the season, with all its complexities, emotions, hard work and spectacular (hopefully) game. Congratulations to all the fans of the club on this fact - the season 2022-2023 years open!
Nikita Nagaets: "Mood fighting! Rest a little while on vacation, worked in the gym, cured my pains, keep track of weight. I set myself the task of gaining a foothold in the composition, minimum task for me. The club has a minimum bar - getting into the playoffs and then continue to fight for the highest places".
Vladislav Dyakov: "Greetings to all! Today was exciting, first meeting. Everything went very positively., met, coaches spoke about the goals and objectives. My expectations from Surgut and the season are the best!».
Kirill Piun: "Hi all! Well received by the team, basically, with everyone familiar - one way or another intersected, volleyball world is not that big, everybody knows each other. Expectations from the season - fight and prove, that we can do a lot. That's why I came here".