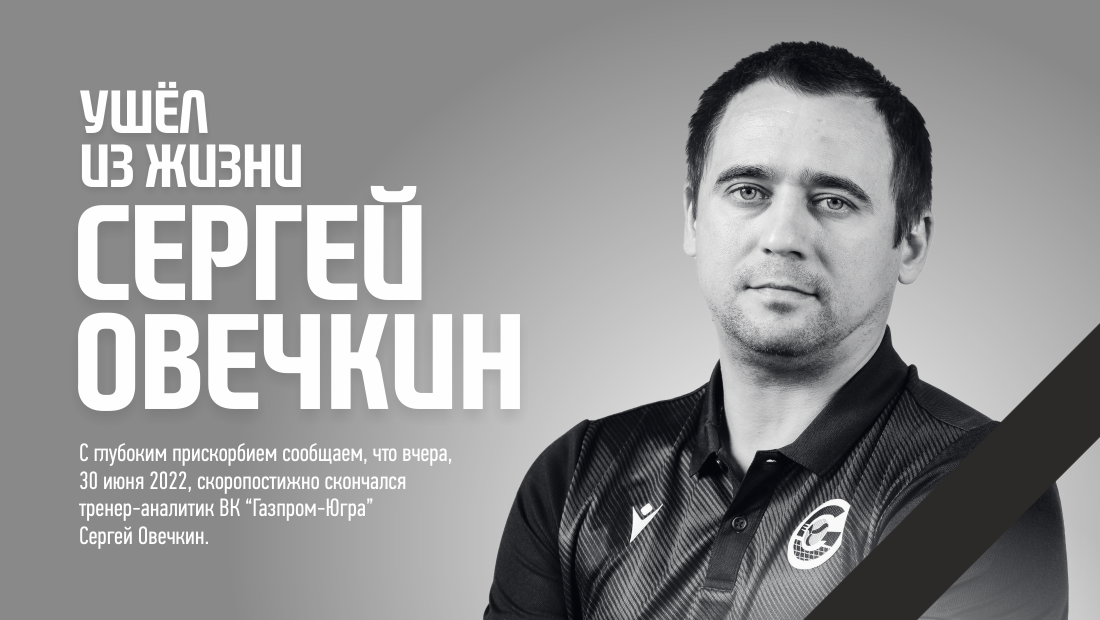 SERGEY OVECHKIN PASSED AWAY
01.07.2022 / 11:59
With deep regret, we announce, that yesterday, 30 June 2022, Sergey Ovechkin, trainer-analyst of VK Gazprom-Yugra, suddenly died.
Sergey Sergeevich - one of the old-timers of the volleyball club, he was with us 14 years old, sharing the joy of victory and the bitterness of defeat. It is difficult to overestimate his professional and personal contribution to the common cause., we have lost one of the main team members. It is especially sad to realize, what 18 June Sergey turned only 40 years old.
On behalf of the Gazprom-Yugra VC and all fans of Surgut and Yugra volleyball, we offer our sincere condolences to Sergey's family and friends. Bright memory! You will always be in our hearts.