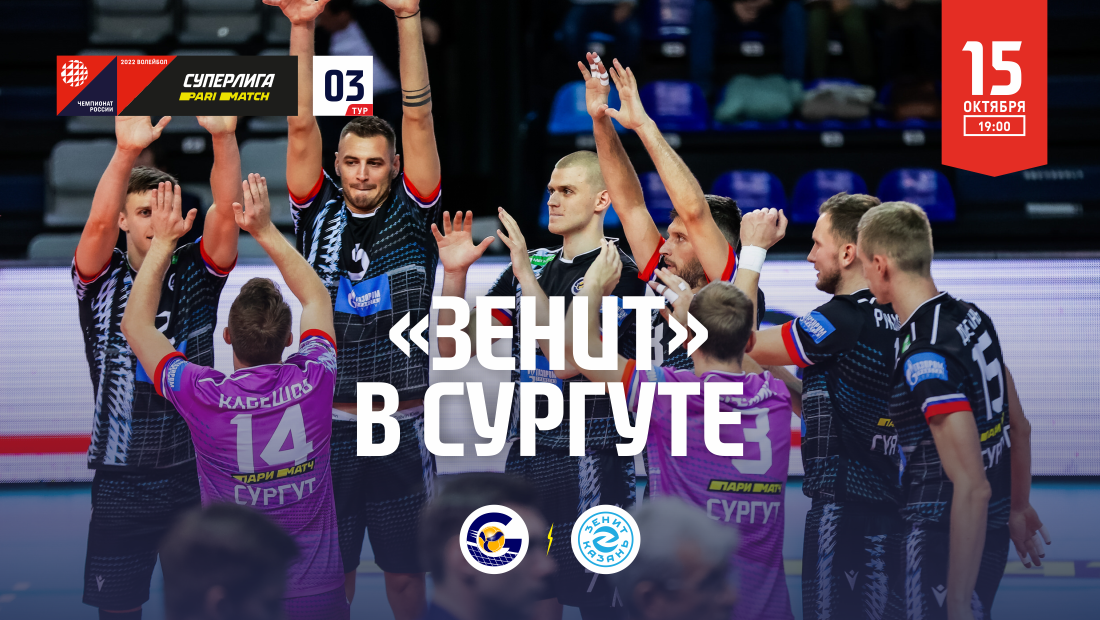 Zenit in Surgut
13.10.2021 / 14:45
Zenit-Kazan in Surgut is always interesting. Take, eg, match of the last round of the preliminary part of the championship 2020 of the year. A pandemic was already looming, but nobody knew yet, that in connection with it, the playoffs and the Final Six will be canceled, and the champion will be announced based on the results of the regular season. And Kazan just fought with Novosibirsk Lokomotiv for the first line, as it turned out - and for the championship. And they missed him in Surgut, without even knowing it.
Then, by the way, Kazan residents were also led by Alexey Verbov. He spent the last season at Kuzbass, beating Zenit in the standings. Now, returning to Kazan and Surgut, it will surely remind the players (and will tell someone) about that match for a better mood for the upcoming fight.
But this meeting is already a new story. Gazprom-Ugra has diagonal problems instead of Machei Muzai, at Zenit, Maxim Mikhailov long ago returned to his usual position after the then unsuccessful experiment with the transition to the game. Comparing the squads of Kazan and Surgut is how to arrange a race between an elite BMW and a working Volkswagen. But, Fortunately, volleyball is not a race, here the power of the motor does not decide everything. So to speak: not always decides everything.
Nevertheless, so far, "Zenit-Kazan" looks like that very elite car, despite an important new detail - Mike Christenson as a binder. In theory, grinding in a ligament with a team takes some time, but it took Christenson a week, to understand, how does everything work here, and bring your own vision of the game. Vision is smart and fast, what the doctor prescribed to Bednozh and Dmitry Volkov, who was already playing with him in Modena, who came to the place of Erwin Ngapeth. There are still rough edges with Mikhailov, but two great masters will find each other, do not doubt.
Zenit sharpens its traditional weapon in the offseason: attacking trident sideplayers-diagonal, adding a powerful computer to the distribution. Basically, this knowledge about Kazan people is enough. Experience traditionally decides at Zenit's center: Artem Volvich - Alexander Volkov - Dmitry Shcherbinin, in rotation - master of filing Andrey Surmachevsky, left-handed Denis Zemchenok, experienced Yuri Berezhko. By the behest of the calendar, Gazprom-Yugra is playing the third match with the favorite in a row, and there is still a trip to Moscow to "Dynamo". But it, perhaps, for the better: the team is testing skills on the strongest. "Kuzbass" managed to gnaw off one batch - how will it come out with "Zenith"?