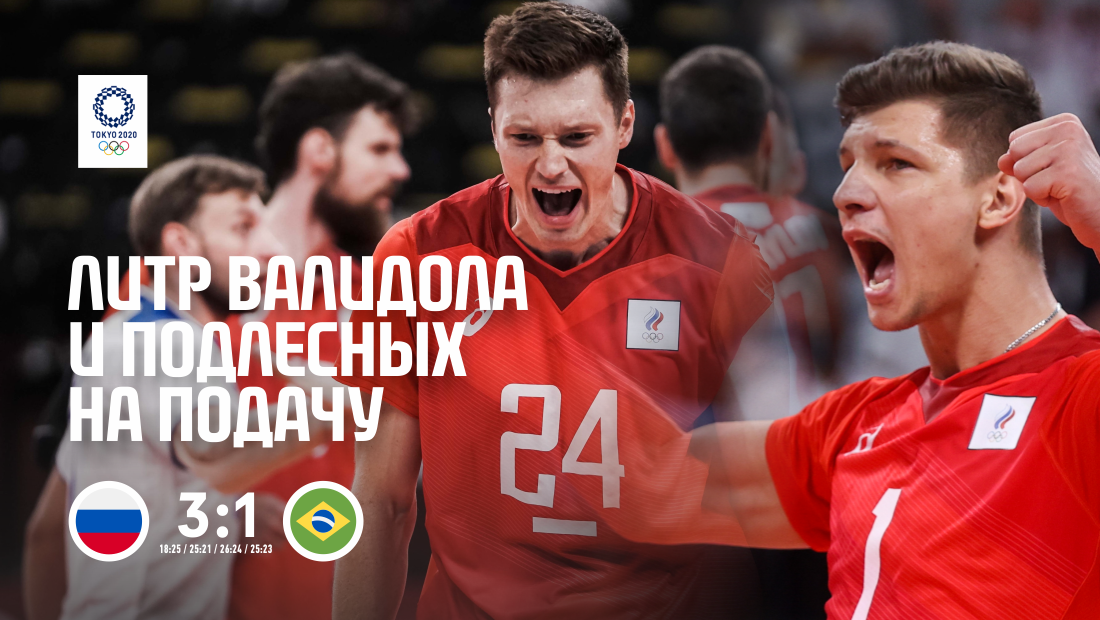 Liter of validol and Podlesnyh for feeding
05.08.2021 / 15:21
it seems, for the first time the Russian national team approached the decisive (and she is so!) the game with Brazil is not an underdog. Behind him - two victories over South Americans in a month, But that's not the point. Was seen, how at the group stage the Brazilians really want to beat the Russians - and cannot. No way. No shuffling composition, nor trying to play at speed, nor force through. We do it faster, stronger and cleaner.
I wish, thought then, bring this game to a critical stage, do not spill on the road. They reported and added sports anger and confidence. And how else to win back eight points from Brazil at the end of the set?! About the same, our opponent broke Argentina in the group stage and could not imagine, that something similar will be done to him.
There is no point in describing the semi-final, you can only count, how many times did the fans clutch their hearts, while the players on the court grabbed every microscopic opportunity, clung to dead balls, gnawed out hope for the ending. The match will certainly be included in the list of epic battles of the Russian national team, it must be watched and revised - at least for that, To make sure, that the impossible is possible.
I was very pleased with the so-called "bench", The forest, Kurkaev, Pankov with his ace. The guys are charged and ready not only to insure, but also take on the game. The gossip, Volkov, Yakovlev justify advances, given to their generation, beats Golubev, Mikhailov holds the firmament, and Kobzar just writes history. You can talk as much as you like, that the Brazilians are not the same, they have grown old and lost speed. It does not matter! Whatever they are (and they, in fact, All right) the main thing, that ours are the same. They, which we wanted to see.
The final is ahead and, generally, no matter who. Nor with Argentina, nor will it be easy with "hot" France, but ours at these Games learned to play on their own, forcing the opponent to look for a solution to the problem called the "Russian team". We are waiting for Saturday.