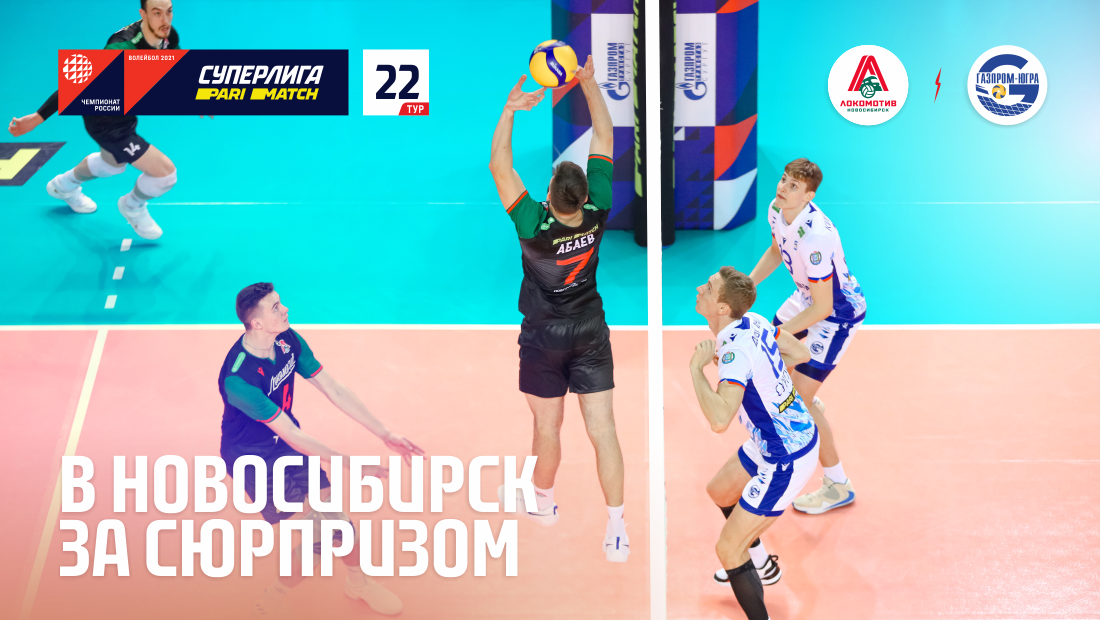 To Novosibirsk for a surprise
12.02.2021 / 12:36
On Sunday, Gazprom-Yugra starts the final spurt of the championship, where he will meet all the leaders. There is little chance of survival in this grinder, but we will try. First point - Novosibirsk.
The opponent has been studied up and down, from fresh factors - Lokomotiv has just played a bubble in the Champions League. This circumstance may have a value for Surgut residents as with a plus, so with a minus. Of the pluses: while we were quietly preparing for the match at home, Novosibirsk residents took a ride to Germany and back, played two difficult matches, tired. Could have played three, but the master of the bubble, Friedrichshafen has been quarantined. So the functional state of Lokomotiv upon returning home may be far from ideal.
On the other hand, professional athletes are accustomed to such flights and loads. A fiasco in Europe (Loko did not make it to the Champions League playoffs) can add motivation in the domestic championship. The team has something to prove, and "Gazprom-Yugra" as the object of such exercises seems to be a good irritant.
If we take gaming moments, then there is only one weakness in the composition of Novosibirsk, and even that is relative - an unstable young binder Konstantin Abaev. It's hard to predict, how will he play: talented guy, but experience is just gaining. The rest of the Novosibirsk team is still very strong and even, with good rotation in each line. The recipe from Gazprom-Yugra is the same: feed, hold reception, play fast in attack, soften and clean to protect. When one lucky element clings to another, our guys are able to "knit" a very high quality thread of the game. Another thing, that the rival is analyzing us, and he has his arguments, and quite weighty.
In the upcoming game, there is no need to talk about any advantage of the guests. At the same time, Gazprom-Yugra is quite capable of surprises, and Novosibirsk seems to be quite a successful platform for their implementation. From a psychological point of view, the people of Surgut are relaxed and can simply play for their own pleasure - and there, as the volleyball gods will judge.