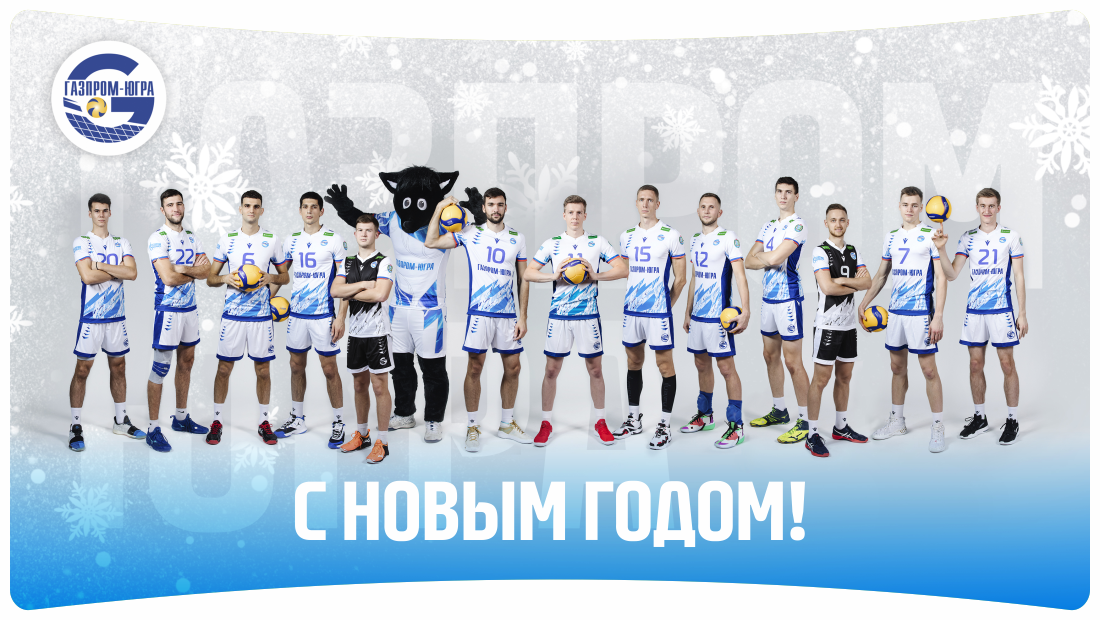 Happy New Year!
30.12.2020 / 14:05
An incredibly difficult year for everyone has come to an end.. Year, in which the Russian championship was not completed, the Olympics did not take place, and the current championship is being held virtually without spectators, stumbling over the coronavirus every now and then. What to say, the pandemic has dealt a serious blow, including to volleyball. But life goes on!
In the championship of Russia 2019/2020 Gazprom-Yugra took ninth place in the preliminary stage, having managed to play only one playoff match with Dynamo Moscow. The new season also left a feeling of understatement - the first victory came on New Year's Eve. And she became a harbinger of that, what we all hope for: that the new year 2021 will be the year of return. Return of spectators to the stands, returning life to normal, return of our usual game and results.
All this, without a doubt, will be.
Now "Gazprom-Yugra" is in the stage of regeneration, reboots, clearing the site for a new start. We see, how the team transforms from game to game, begins to bite leaders and achieve first successes. It's a hard way, but the most correct. IN 2021 the year we enter with our heads held high, with faith in yourself.
Congratulations to all Surgutyans, Ugra citizens, Happy New Year for Gazprom-Yugra fans! is he, without a doubt, will be better than the previous. thanks for your support, for patience and wisdom. Together we will overcome all obstacles and become stronger!