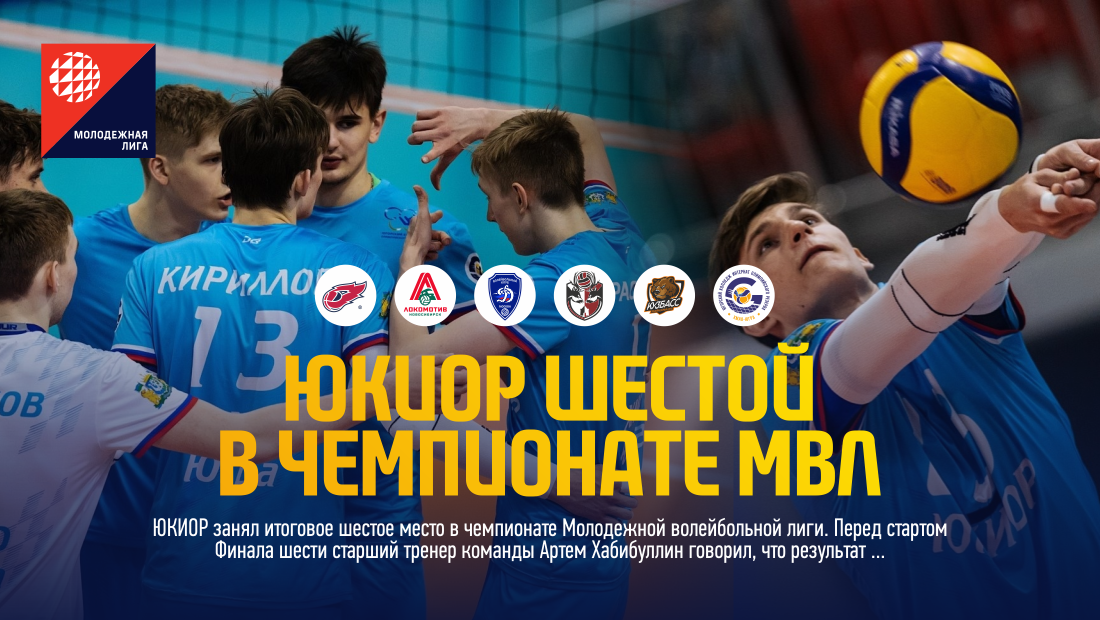 YUKIOR sixth in International Championship
19.04.2023 / 15:00
YUKIOR took the final sixth place in the championship of the Youth Volleyball League. Before the start of the Final Six, the team's senior coach Artem Khabibullin spoke, that the result will depend on, will all leaders be able to play. This just didn't happen - for medical reasons, Ivan Skvortsov, the leading player of the Surgut team, was absent from the site.
YUKIOR unsuccessfully held the first round of the final "bullet" in Novy Urengoy, lost in all five matches. Second round, ended yesterday in Novosibirsk, the team went much faster, beating ASK-2, Fakel and Kuzbass-2. In the last match, the Surgut team hacked to death with the owners of the site and, if they won, they could count on fourth place. But the hosts also needed a win., to win silver. Eventually 1:3 (24:26, 16:25, 28:26, 21:25).
After last year's fourth place, YUKIOR could count on at least a repeat of this result and was one step away from it. But taking into account all the circumstances, the current sixth place is quite a worthy result of the season.. The team continues to prepare a reserve for Gazprom-Ugra: confidently registered in the Super League Maxim Kirillov, entered the court for the main team Konstantin Bessogonov, Pavel Tebenikhin, Egor Vlaskov, Alexander Krasilnikov, Alexander Evseev.
The club training system continues to work effectively, and we are looking forward to new discoveries and the confident appearance of UKIOR students in the main team. But this is not the end of the season for young volleyball players - the MVL Cup is ahead. Recall, that last year our team was second in this tournament.