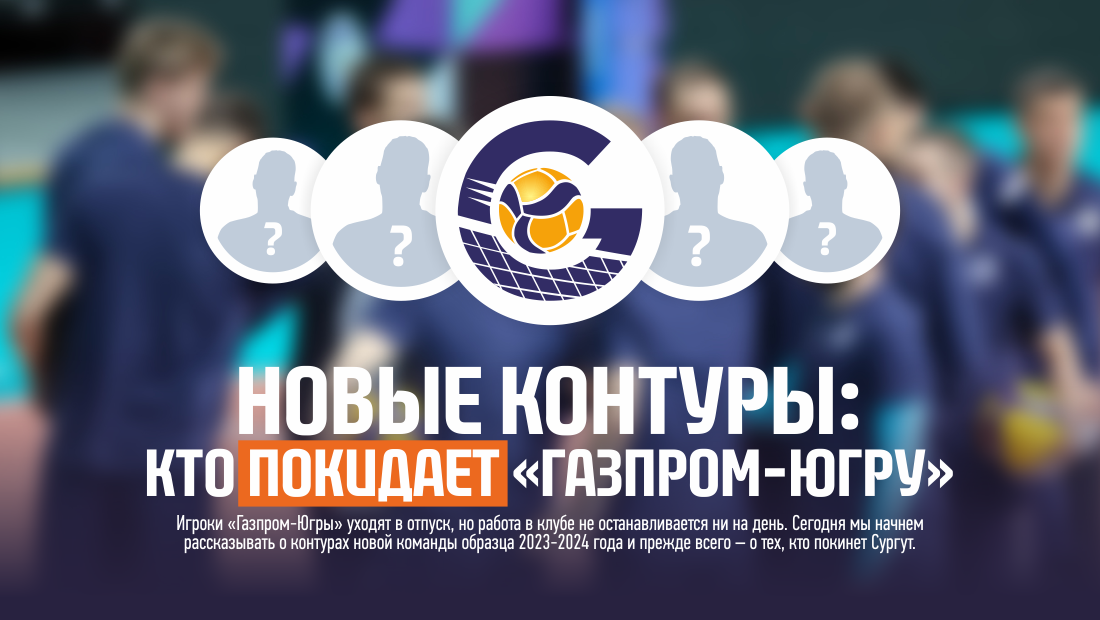 New contours: who leaves Gazprom-Ugra
13.04.2023 / 19:39
Gazprom-Ugra players go on vacation, but work in the club does not stop for a day. Today we will begin to talk about the contours of the new sample team 2023-2024 years and, above all, about those, who will leave Surgut.
---
Dmitry Makarenko
We say goodbye to our captain, who played in Gazprom-Ugra the last two seasons. The role of Makarenko is difficult to overestimate: he performed a huge amount of rough work on the site, scored decisive goals, was one of the team leaders. Suffice it to say, that he had the heaviest receiving load in the entire Super League, Dmitry accepted 747 feed, only 12 players (including libero) more 600 times participated in the reception, mark in 700 no one exceeded. Our captain coped with this burden with dignity.. On his account 291 point, according to this indicator, Makarenko is 37th in the Super League, but statistics do not take into account the importance of implemented attacks, and he was often trusted with decisive balls in tense endings. Last season was one of the most successful in a long career as a kicker. We wish Dmitry not to lower the bar!
Kirill Piun
Kirill in Surgut, like many other middle blockers, got the opportunity to realize his outstanding abilities and took full advantage of his chance. After many years, Piun finally opened up to his full height and became a real pillar of the team in the center of the grid. Fifth place in the Super League in terms of the number of blocks (69), fourth among middle blockers in total points (279) made him popular on the transfer market. We wish Kirill to maintain the level achieved in Surgut!
Alexey Kabeshov
Alexei came to Gazprom-Yugra twice. The first time he left as a candidate for the Russian national team, and now leaves Surgut with the rank of a great master. We will long remember his virtuoso defensive play., his work with youth. Two years of cooperation brought mutual benefit to the player and the club, but it's time for new challenges. We wish Alexey to continue to develop, getting better and avoiding injury!
Anton Botin
Anton Botin's season at Gazprom-Ugra cannot be called particularly successful - Anton often came on as a substitute, lend a shoulder to partners. Nevertheless, he was one of us, always with the team, always ready to show his best qualities. We thank Anton for his patience and desire, for the support of teammates and wang him a successful continuation of his playing career!
---
Gazprom-Ugra says a huge thank you to all the players, who left the club. You will always be welcome guests in Surgut. Good luck to you, success, no injury and all the best! Remember, what time, held in Gazprom-Ugra, never goes to waste!