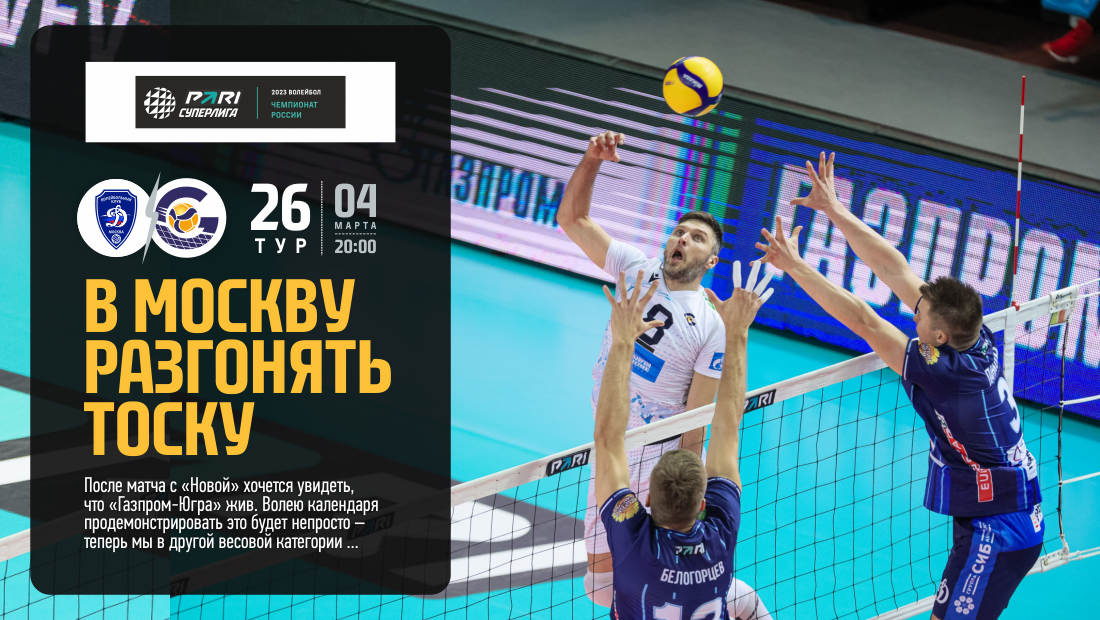 To Moscow to disperse melancholy
03.03.2023 / 10:58
After the match with Novaya I want to see, that Gazprom-Ugra is alive. By the will of the calendar, it will not be easy to demonstrate this - now we are in a different weight category. But what to do, if they didn't do their job? We must try to prove - first of all, to ourselves - that not everything is so sad. And it's not even that, to beat Dynamo, but in, to show the desire to win, show your character. fortified, of course, some qualified actions on the site.
We lost a lot of matches, floating in the reception. Suddenly it turned out, that even an excellent technique may not give a result, do not spill over into the necessary aggression on the grid. You can look for objective reasons, they are. They will always! Subjectively: if matches cannot be won in class, they should at least try to pull out on the character.
Trying with Dynamo is good, and bad. The opponent is higher class and the pressure will offer serious. But it's a good situation, to show the same character. pull out, as Alexander Gorbatkov said, from a beast. Cannon feeds? handle, clenched teeth, beat up. Show aggression on the grid: in any situation, from any position, You can get something out of any gear., find touch. Fly on the block, ply in defense. To risk, including on your submission. And what else remains?
Dynamo is a two-time champion of the country in recent years, a team with virtually no weaknesses. will play in his, shot, hall. The chances of our guys to win are objectively low: so what are we risking, if we try to risk? loosen up, loosen up and play. Can, under pressure we'll do it better?
Now is the time to unite and restore faith in yourself and the fans - in the team.