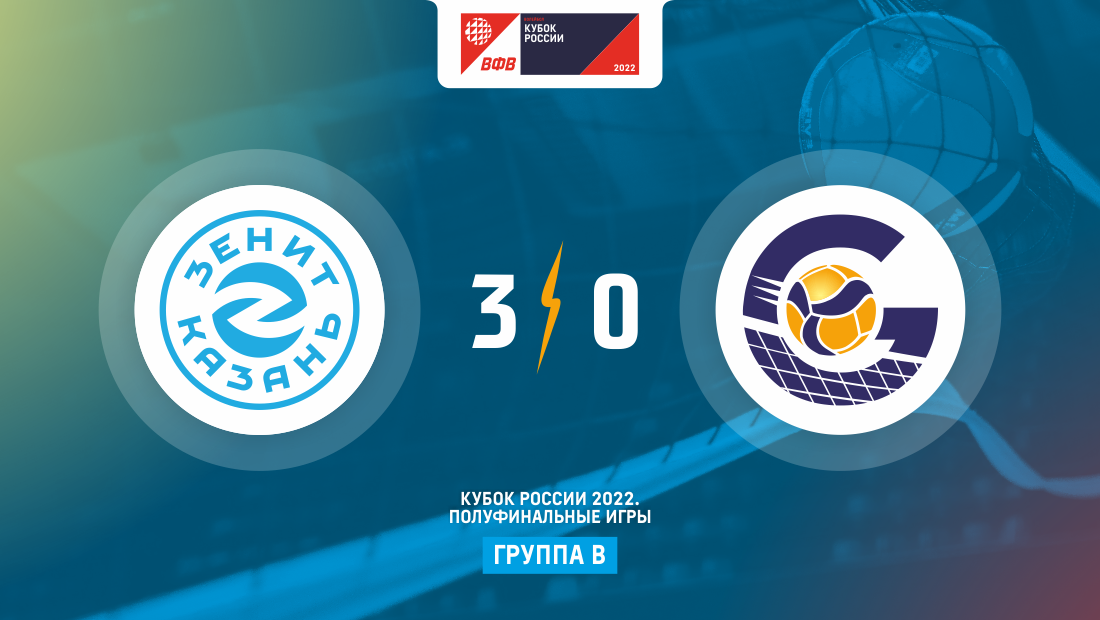 A lesson from Kazan
04.11.2022 / 19:30
"Zenit-Kazan": Christensen - Mihailov, A.Volkov - Volvich, D. Volkov - Deru, Golubev
---
"Gazprom-Ugra": Ozhiganov - Alekseev, Piun - Ionov, Makarenko - Katich, Kabeshov
---
When even one of the best teams in the world rolls over you, it's always annoying. Even when the motivation is different: we wanted to see ours under pressure, and Kazan was preparing for tomorrow's superprincipled duel with teammates from St. Petersburg. But don't get discouraged: lesson learned, important to learn.
Describe the fight, probably, doesn't make sense. All games developed according to approximately the same scenario - Kazan at the start went into a comfortable lead (14:9 in the first batch, 15:5 in the second, 10:1 in the third) and finished the game with maximum concentration and rotation of the squad. "Gazprom-Ugra" held the first set, then Kirill Maksimov appeared on the court, Rajab Shahbanmirzaev, Anton Botin, Dmitry Krasikov.
The drawing of the game was simple: Kazan knocked us out of the reception, bundles did, what could, but the attackers serially could not shoot on heavy balls and an overhanging organized block of the opponent. "Zenith" played the match with full gear: Mikhailov and Dmitry Volkov, before giving way to doubles, terrorized Surgut residents in full, tore block christensen. The first set went to the opponent for zeroing because of nine meters, and then the pitch flew - and Volvich's gliders at the beginning of the second game, and Volkov's power shots in the second did not allow him to raise his head.
The potential of the teams, of course, different. I repeat, that it makes no sense to sprinkle ashes on your head: the Zenith pill is pretty bitter, but if it is properly digested, benefit will be there., where it's really needed. Rafael Khabibullin gave some players the opportunity to look at what is happening from the side, others - a chance to experience the pressure of a top club, all together - to gain sports anger and make, overcoming the pain, a small step forward in my own development.
And let's not forget, that three matches in three days is a serious load right in the middle of the national championship, you need to save your strength before the largely decisive November games in the Super League. Devastating third set, of course, in any gate not climbing, but he must fully wake up that same sporting anger.
Zenit-Kazan (Kazan)

3
:
0

Gazprom-Yugra (Surgut)
Details
| Date | Time | Championship |
| --- | --- | --- |
| 04.11.2022 | 18:00 | KR 2022 |
Results
| | | | | |
| --- | --- | --- | --- | --- |
| Zenit-Kazan (Kazan) | 25 | 25 | 25 | 3 |
| Gazprom-Yugra (Surgut) | 17 | 16 | 7 | 0 |