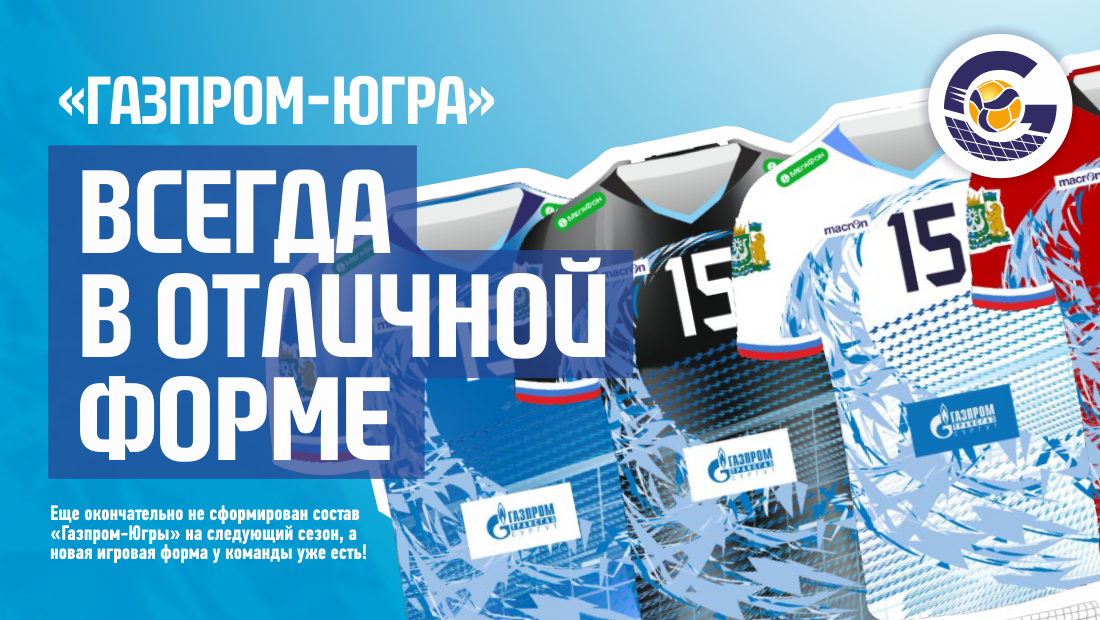 Gazprom-Ugra is always in great shape
27.05.2022 / 20:26
The composition of Gazprom-Ugra for the next season has not yet been finalized, and the team already has a new uniform! Her design, as always, according to an individual project, the specialists of the Italian manufacturer of sports equipment Macron developed in Bologna.
It traces continuity with the models of recent years., visual image is recognizable and readable. At the same time, the developers added fresh notes to the design.: this time "ice", symbolizing the northern character of the team, located on the game jerseys in the form of a kind of wave, adding dynamics to the image.
The color scheme has also changed slightly.: the main game colors returned to light blue and white, black color migrated to the libero uniform, to which the red kit was added for the first time. This time it makes sense to say a few words about the material - a completely new fabric is the know-how of the manufacturer, has unique characteristics and is not yet represented in any of the Macron collections.
so, form of the season 2022-2023 gg. Gazprom-Ugra has, it remains to fill it with the same quality content.