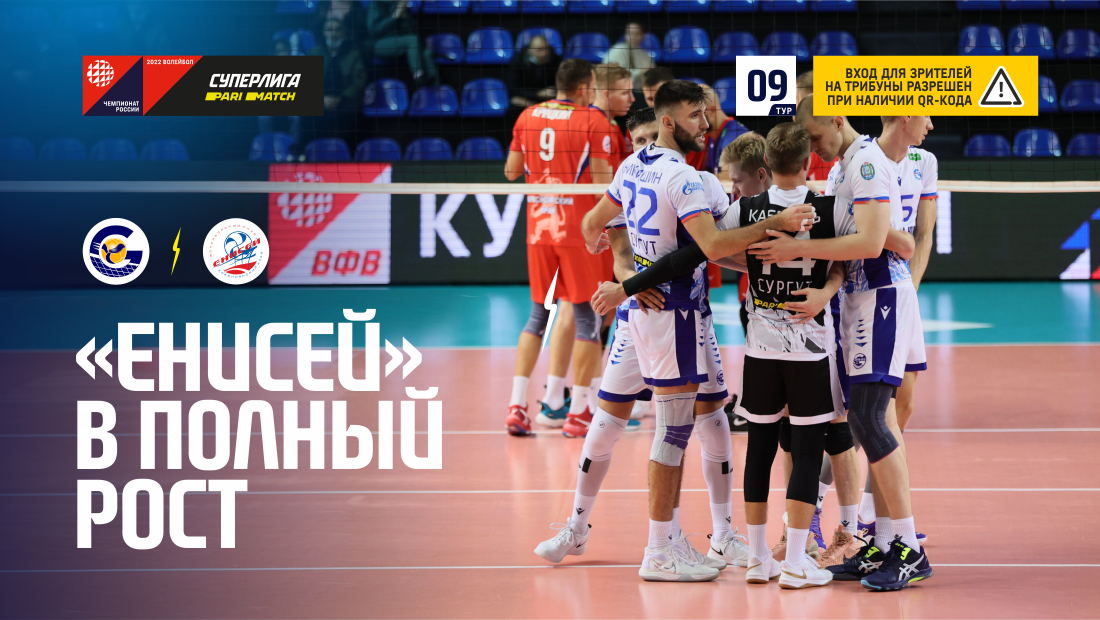 "Enisey" in full growth
03.12.2021 / 10:19
After a short pause, the games of the national championship resume, and Gazprom-Yugra is ready to host the last home match on Saturday 2021 of the year. Our rival is Enisey Krasnoyarsk. Team, Tortured at the start of the tournament by injuries, and therefore angry and thirsty for all kinds of revenge, fortunately, all the leaders are finally in the ranks.
Прежде всего это привлекавшийся в сборную России на осенний чемпионат Европы диагональный Кирилл Клец. The pupil of the Novosibirsk school was very helpful last season, having made up the percussion trio of "Yenisei" with the legionary sideplayers Yan Ereschenko and Todor Skrimov. Today this trinity is back in business.. Jan needs no special introduction, because I played for Gazprom-Yugra, and Todor also managed to establish himself in the Super League as a master of powerful serves and wagering from the block.
Also at the Premier Arena site we will see a powerful in every sense libero Alexander Yanutov, played a lot for Surgut at one time. Together with Alexander Kritsky, he is responsible for the experience and atmosphere at Yenisei. Basically, these players are the backbone of the team, not the first year playing together. But there are also innovations, distinguishing the current team from last year.
At first, this is the new head coach: Alexandra Klimkina, left for Dynamo-LO, replaced by Ukrainian specialist Yuriy Filippov, head of ASK. From the banks of the Volga to the banks of the Yenisei, he brought with him a diagonal Vitaly Fettsov and an additional player Ivan Valeev, who support the starting six players very tightly. Secondly, there was a complete rotation of binders: instead of Roman Zhos, transferred to "Ural", and Valentina Strilchuk, who went after Klimkin to Sosnovy Bor, the orchestra is conducted by Igor Kovalikov and Konstantin Osipov, whom we know from performances for "Yugra-Samotlor", came from the Orenburg "Oilman".
Before the start of the championship, Yuri Filippov spoke in an interview, that the team should aim to reach the Final Six - and this is absolutely correct in terms of player motivation. Another thing, that, in fact, an unsuccessful start threw the Krasnoyarsk team to the penultimate place in the standings, where are they from, of course, eager to get out as soon as possible. Probably, in Surgut, for the first time in this championship, "Yenisei" will enter the site with its full complement and excellent combat readiness. Well, the more interesting the battle will be.