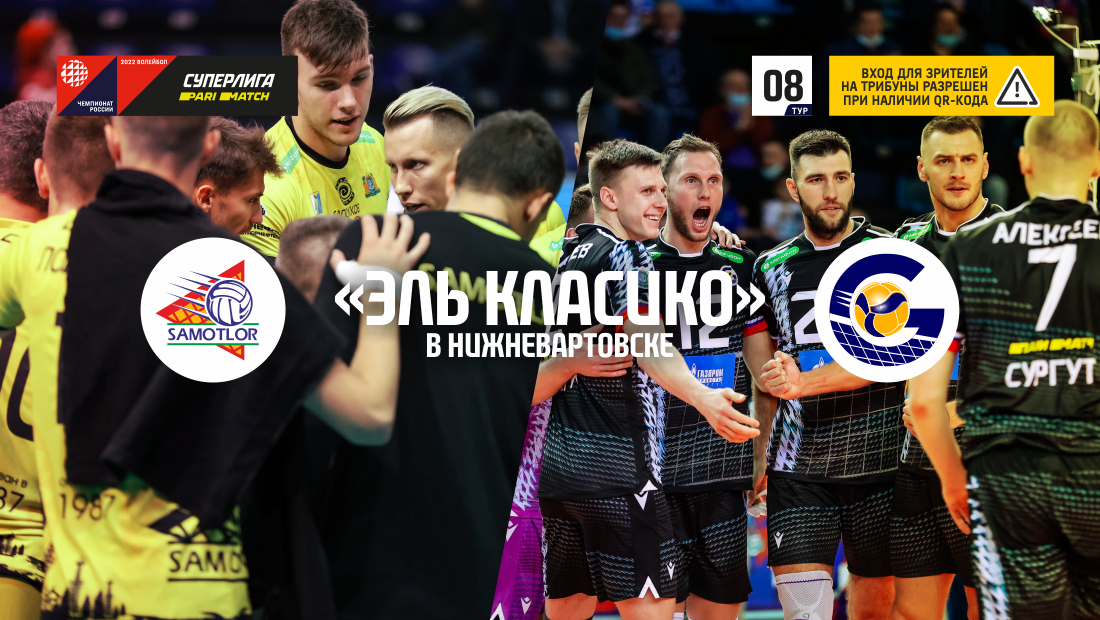 "El clasico" in Nizhnevartovsk
18.11.2021 / 16:00
On Saturday we play the first part of the Ugra "el clasico" in Nizhnevartovsk. A match of principle just enough, how much points do both teams need, and in this he is no different from any others, non-derby. You can remember history for a long time, but here and now we are counting on spectacular high-quality volleyball - a sports show of this level simply does not exist in Ugra!
It makes no sense to give the palm to one of the rivals in advance.: both clubs are approaching the match with the same baggage of victories. The people of Vartov held, true, less match and have already played tie-breaks three times, but their rivals were objectively not so powerful, like Gazprom-Yugra in the first four rounds.
It's on paper, on the site, Yugra-Samotlor has a weighty argument in the person of Maxim Sapozhkov, a young talent rented from the Novosibirsk Lokomotiv. This 220-centimeter giant, with amazing coordination for his height, calmly "walks" over the block, pulling out hot chestnuts from the campfire for their team in bulk. However, we must not forget about Nazar Litvinenko, who pretends to be the perfect joker and is also able to mix any cards on the table.
Our Nikita Alekseev will resist them, which the, so to speak, picking up cruising speed along with excellent shape. Not possessing the same outstanding "physics" (and who has?), like Sapozhkov, he is able to contrast experience and character. It is in the game of diagonal that the main intrigue of the match can be hidden, in any case, this is an obvious trump card in the hands of the Vartans and they will definitely use it.
Otherwise, you can consider the nuances and express personal judgments and preferences., but let's stop at that, that Ruslan Galimov and Alexey Pluzhnikov can jump over their heads, opposing the former club, we have a similar memory Dmitry Makarenko, Kirill Kostylenko and Ivan Nikishin - if included in the application. In general, the lineups are approximately equal and in addition to the battle in the diagonal, everything will be decided by nuances and, perhaps, surprises, which coaching staffs will prepare for each other.
Meeting of two equals, motivated, rivals who know each other well - what could be more interesting than a cold November Saturday? Victory is all the more desirable, that the match closes the first, the autumn part of the Russian championship - the next round of the teams will be held only at the beginning of December. We look, sick, we believe in our guys.