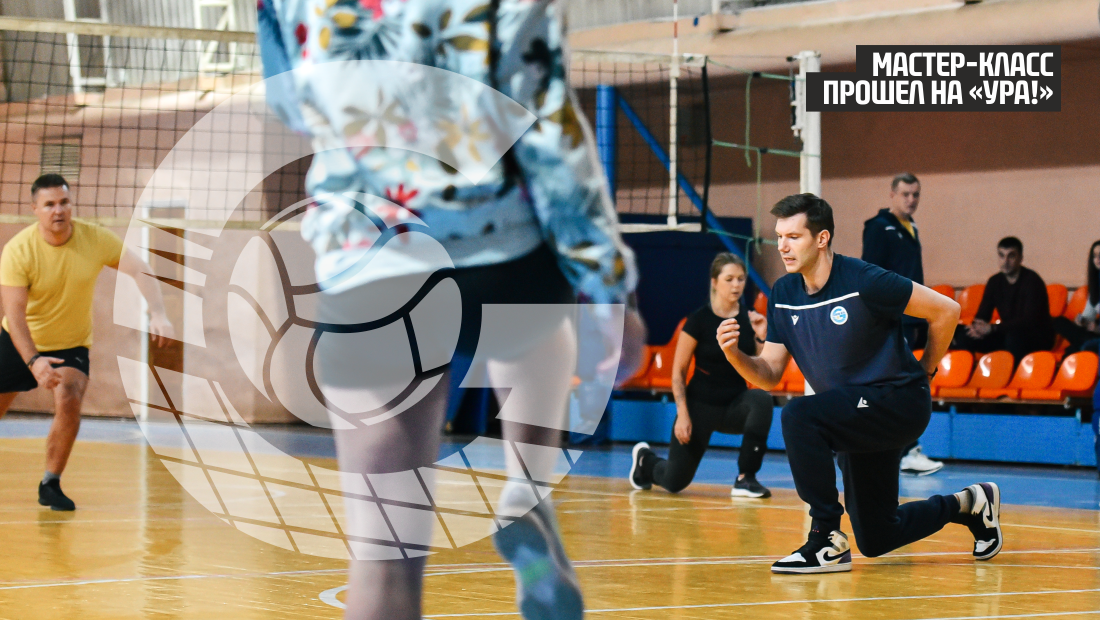 The master class went off with a bang!»
18.10.2021 / 20:44
Last Saturday, the volleyball club "Gazprom-Yugra" held a master class with volleyball amateurs at the SC "Lokomotiv". The head coach of the team Anton Malyshev took part in the demonstration training, coach Maxim Troinin, team players Kirill Kostylenko and Yegor Yakutin.
Volleyball residents of Surgut took part in a professional warm-up, group work on the technique of upper and lower gear. The master class also included a theoretical and practical lesson on practicing an attacking blow and serving. At the end of the lesson, a competition was held for the most apt pitcher. The event was held in a fun, relaxed atmosphere, professionals received a charge of positive emotions, and amateurs have also acquired useful practical skills, and also were able to communicate directly with the players and coaches of the Super League team.
A pleasant surprise awaited the guests of the club towards the end.: they got the club outfit and took part in the photo- and autograph sessions with players. The first experience this season turned out to be successful and Gazprom-Yugra promises to continue the practice of communicating with fans in a variety of formats.