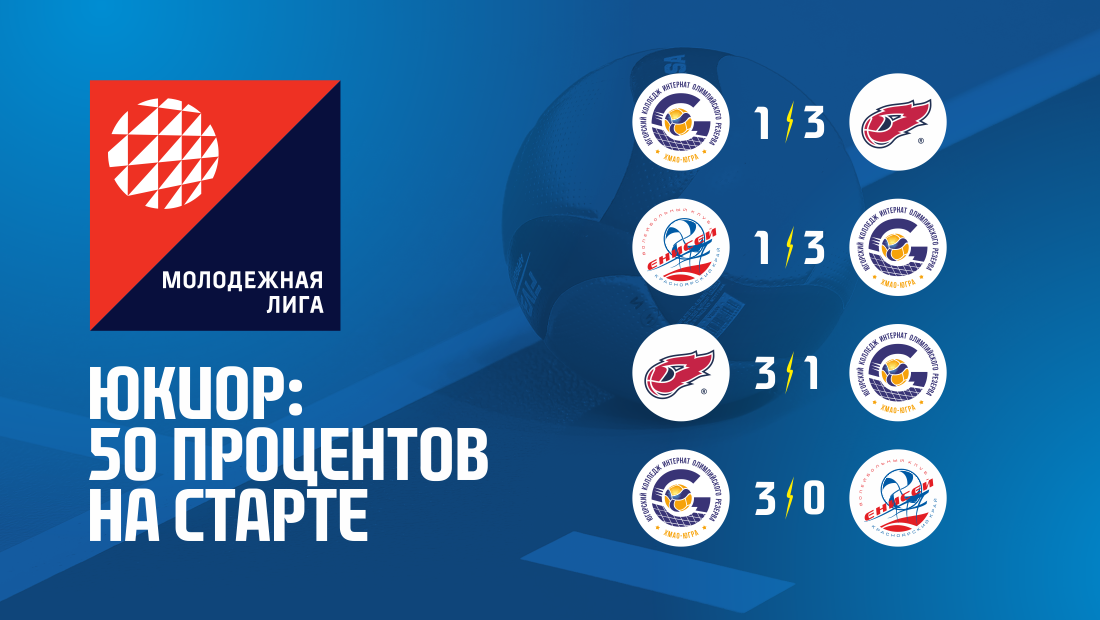 YUKIOR: 50 percent at the start
08.10.2021 / 16:57
The first round of the Russian Championship in the Youth Volleyball League ended in Nizhnevartovsk. The rivals of YUKIOR in paired matches were their peers from the Novy Urengoy Fakel-2 and the Krasnoyarsk Yenisei-2. On the first day of the competition, our guys lost to Novy Urengoy 1:3, then they defeated Yenisey-2 with the same score.
Re-matches did not significantly change the balance of power: again defeat from "Fakel-2" 1:3 and a dry victory over Krasnoyarsk. With a fifty percent result, YUKIOR will land predictably in the middle of the standings, but the main struggle in MVL is still ahead. The second round with the participation of our team starts in Orenburg 21 October, where our rivals will be the local "Oilman-UOR" and "Berkuts of the Urals" from Ufa.
As part of YUKIOR, in the first roles - familiar faces, passed preseason training with Gazprom-Yugra: Maxim Kirillov, Pavel Tebenikhin, Danil Voronchikhin, Konstantin Besogonov, Kirill Klyupa, they were joined by talented youth 2003-2005 years of birth represented by Ivan Skvortsov, Kirill and Egor Ardyshev, Rimal Ganieva. We are waiting for an interesting game from the guys and congratulations on the start of the season!