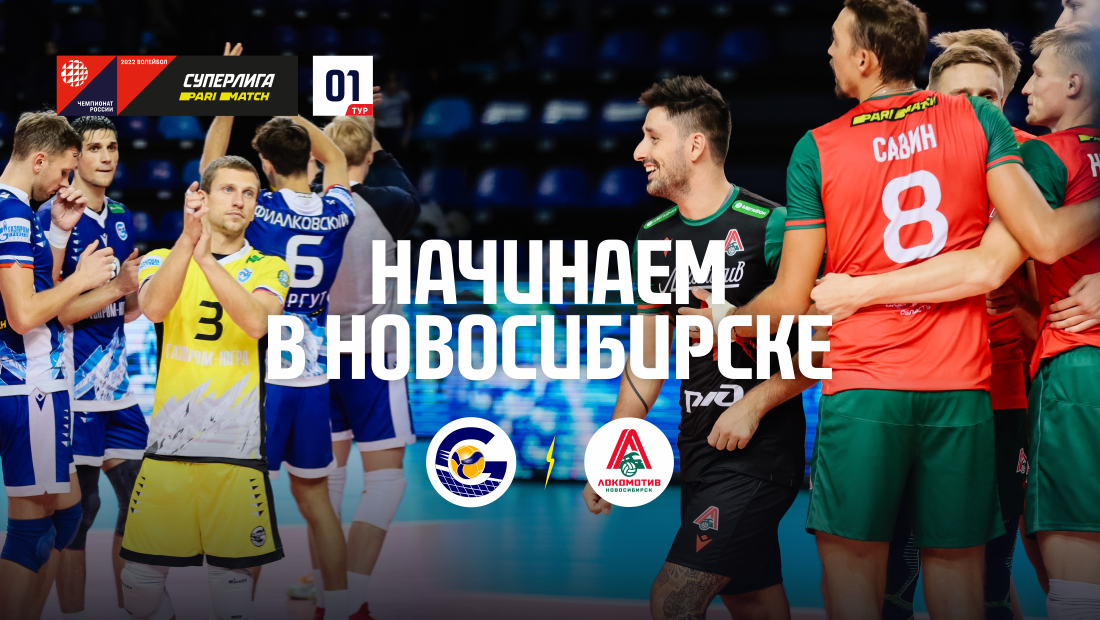 We start in Novosibirsk
01.10.2021 / 14:56
Russian Championship in Super League kicks off on Saturday, from which everyone has special expectations. After two crumpled seasons (the finish 2019/2020 and start 2020/2021) fans are waiting for a full return to the stands, teams - games without looking at the pandemic, which, by the way, has not disappeared anywhere. Gazprom-Yugra partially suffered from it in preparation for the season, but now, pah-pah-pah, everything gets back on track and the championship starts its run.
I remembered about the rails for a reason, Surgutyan's first rival is Lokomotiv Novosibirsk. Beneficiary, so to speak, just the last two seasons, champion of the year before last and bronze medalist of the last championship. And if Lokomotiv still cannot be called the base club for the national team, then this is an unconditional reference point for the country's youth volleyball. Here, in recent years, great attention has been paid to youth, having brought up a whole scattering of young talents, which is now sold out for rent to gain experience.
The main clip of Lokomotiv includes two of its own young pupils, binder Konstantin Abaev and blocker Dmitry Lyzik. I'm sure, that in the near future there will be more, but so far Abaev and Lyzik are surrounded by a continuous high-class experience. At the start of the season, legionnaires Drajan Luburic and Gordon Perrin can demonstrate not the best conditions, but there is someone who is equivalent to replace them. The unfading Pavel Kruglov needs no introduction in the position of the diagonal, as, however, and a couple of Russian spikers Sergey Savin - Alexey Rodichev. In the center of the grid at Lyzik, the competition is no less impressive - the player of the Russian national team Ilyas Kurkaev and "our" Denis Chereisky.
Stability at a high level - this is how Lokomotiv can be described in three words, what cannot be said about Gazprom-Yugra at the start of the season. A fairly widely updated team itself does not really know, what to expect from yourself, and personnel decisions, adopted on the "flag", do not add yet that very stability. Before the match in Novosibirsk, Surgut's team is inferior to the opponent on paper in almost all counts, but the game will not be paper, and our guys will have more than enough desire to prove themselves. As they say: ball round, on the board «0:0», and everything is possible on the site, what we have seen many times. Championship starts, good luck!