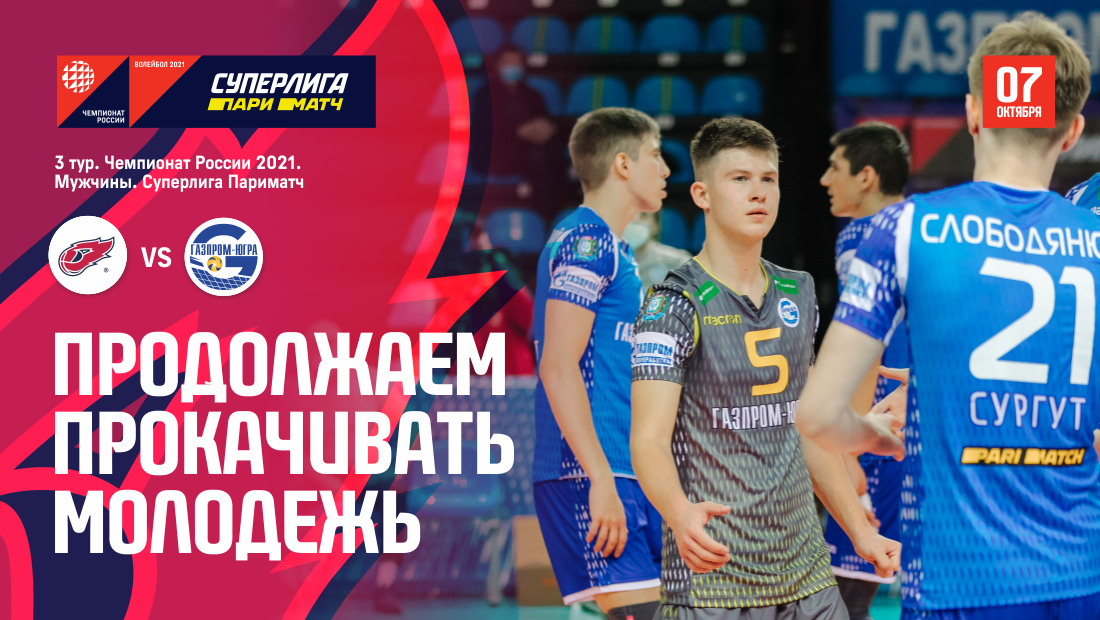 We continue to pump the youth
06.10.2020 / 16:02
On Wednesday, Gazprom-Yugra will play the first away match in the Super League - in Novy Urengoy, against the local "Torch". Our team went to the northern neighbors in the same greatly reduced composition, who played the match with Enisey. For Surgut youth - a good chance to pump the necessary skills, for "Torch" – the opportunity to rehabilitate for the defeat by Dynamo-LO in the second round.
The Novy Urengoy team is also not all right with the composition: missing spiker Denis Bogdan and American libero Eric Shoji, the leader and captain of the team Dmitry Volkov will not get in shape. Nevertheless, Torch losses are not gaping holes, the team retained its combat capability.
At all, discussing the upcoming games from a sporting point of view is becoming more and more pointless in the conditions, when you don't know, who will be able to enter the site. Here, rather, place for a medical messenger, as doctors become the protagonists of the championship. About what, by the way, Rafael Khabibullin, head coach of Gazprom-Ugra, warned in the summer, repeating, what we don't know, what volleyball will we play in the fall ".
But, whatever it was, we will play volleyball. Our youth, repeat, a great chance to show yourself. Nobody will expect results from them now., but youthful impudence, will, maturity - it is possible and necessary to demand here and now. You can only grow in battles, and we hope, that the "battle of Novy Urengoy" will bear fruit in the form of experience gained and self-confidence.
In the current difficult situation, Gazprom-Yugra fans remain with the team, believe in her, желают ребятам завтра показать в игре с «Факелом» свой максимум.