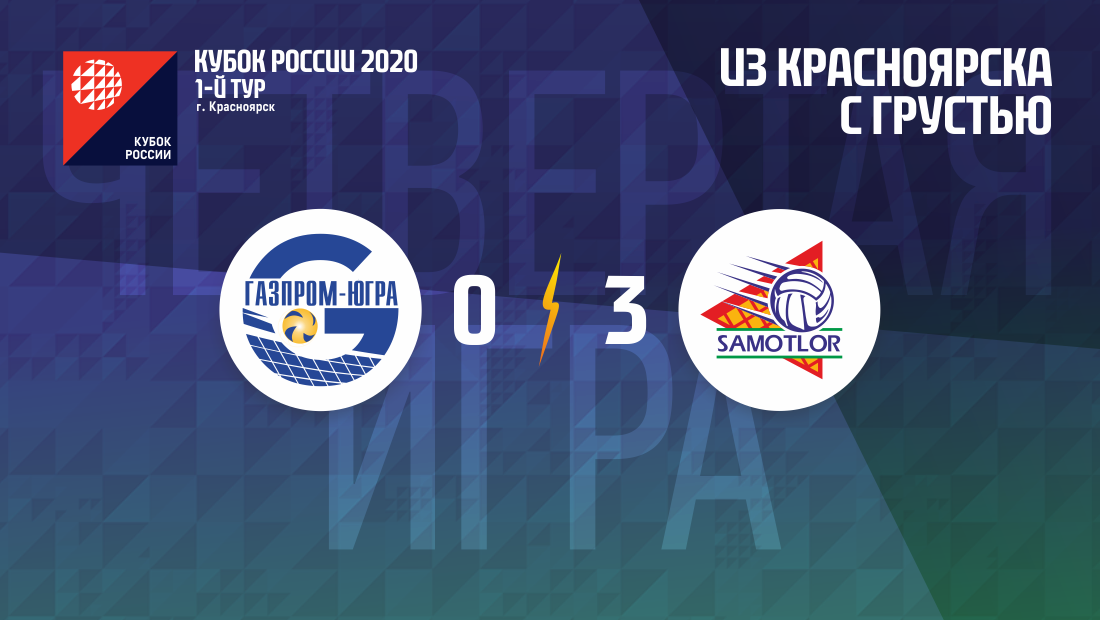 From Krasnoyarsk with sadness
11.09.2020 / 14:34
I, like many fans, became a victim of the early start of the match between Gazprom-Yugra and Yugra-Samotlor - did not see him live. And the record, knowing the result, did not revise. Everything is clear anyway.
Samotlor has excellent reception figures (43%) higher, than our positive (39%). Actually, this can be done. Throughout the week in Krasnoyarsk, our unit worked well. We look: the best blockers in Gazprom-Yugra - binders, by 2 block for each. On the attack ... Miskevich - 29% efficiency, Kastylenka - 39%, Nikishin - 18%… Only two of the opponent showed a little lower 50%, rest 50% and higher.
comes, Vartovites had an almost perfect match. But the team plays so, as far as her opponent allows. obviously, that the people of Surgut allowed almost everything. Judging by the continuous rotation of the composition (Samotlor played with one six), we are still looking for optimal combinations. Judging by the statistics, by the end of the week, the recent physical load also affected. Generally, there are reasons for failure - and they, probably, not critical.
Improve condition, teamwork will come. It's always been like that: the preliminary part of the Russian Cup "Gazprom-Yugra" has always been difficult, yielding to major league "A" clubs. Such is the specificity of the entrance to the season, and then there are truncated - and therefore more concentrated - fees.
But never before has Surgut "merged" Nizhnevartovsk so, not in friendly, nor in semi-formal, not in official games. I, anyway, I don't remember that. From this and sadness.
Gazprom-Yugra (Surgut)

0
/
3

Ugra-Samotlor (Nizhnevartovsk)
Details
| Date | Time | Championship |
| --- | --- | --- |
| 11.09.2020 | 12:00 | Cup of Russia 2020 |
Results
| | | | | |
| --- | --- | --- | --- | --- |
| Gazprom-Yugra (Surgut) | 14 | 21 | 23 | 0 |
| Ugra-Samotlor (Nizhnevartovsk) | 25 | 25 | 25 | 3 |