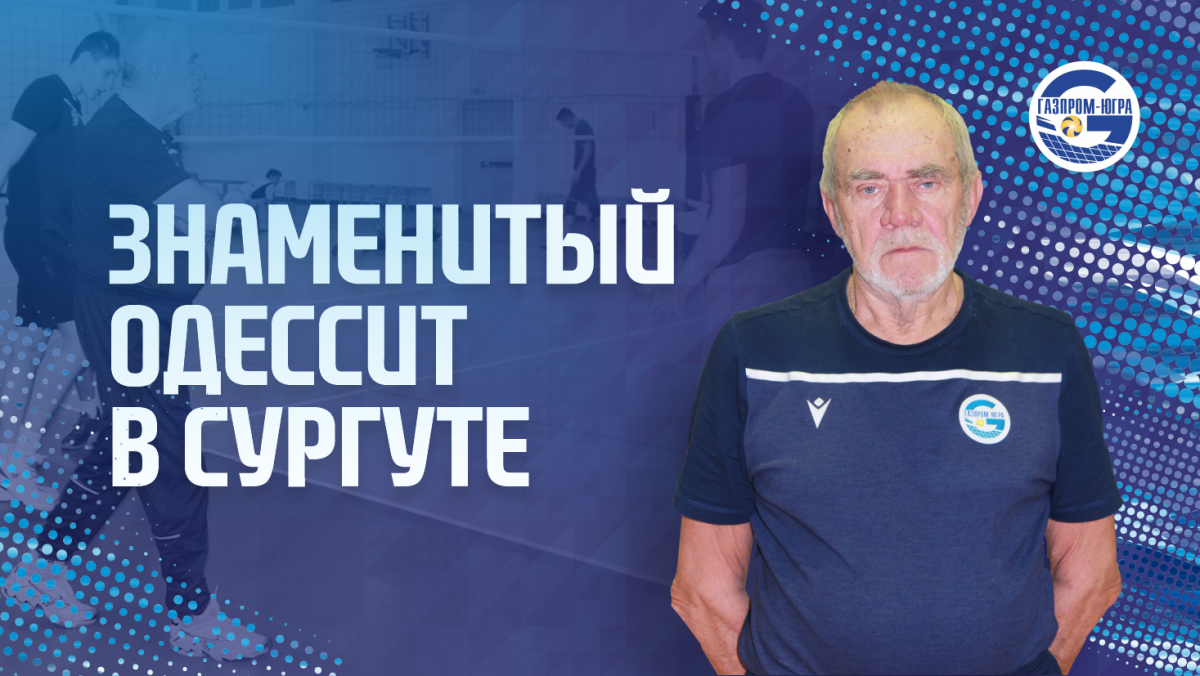 The famous Odessa Surgut
02.12.2019 / 16:39
In the "Gazprom-Ugra" the new face - and even a! Consultant volleyball club became the Olympic champion 1968 , Victor Ilyich Mykhalchuk. As a binder of the USSR national, he also won the World Cup 1965 year and the European Championship 1967 of the year. His entire club career, Victor Ilyich spent in Odessa "Petrel", completing it in 1976 year winning the USSR Cup.
Honored Master of Sports, Honored coach of Ukraine, Mykhalchuk many years (from 1978 by 2000, with a short break) He coached his native Odessa club, replaced in the meantime several names ("Polytechnic", "Torpedo", "Dorojnik-SKA", "Odessa", etc.), three times brought him to the title of champion of Ukraine (1997-1999). FROM 2000 by 2008 He headed the "Azovstal" from Mariupol, leading the team to a silver (2005) and three times for bronze (2004, 2006, 2007) national championship, He won the Cup of Ukraine 2006 of the year.
FROM 2003 by 2006 years, Victor I. led the national team of Ukraine, I brought it into the final of the European Championship. I worked abroad (Greece, Turkey, Cyprus), season 2011/2012 gg. I made it to the silver medals of the Ukrainian championship with Cherkassky "Impeksagrosportom", and in the following season brought Lviv "Burke" in the Ukrainian Super League.
In short, track record in impressive Mihalchuk, great experience, can boast of such a unit of people on the post-Soviet space. Victor I. full of energy and desire to share their unique knowledge and work in full mode. His main interests are in the "Gazprom-Ugra" - the widest, within a month, he conducts consulting activities with the coaching staff, with the main players and the youth teams, help the entire club, "vertical", starting with children's sports.
We are pleased to Surgut, Victor Ilyich found us a new point of application of his coaching talent, that link volleyball generations thus not interrupted, accumulated a wealth of experience finds its application in modern conditions. Welcome to Surgut - have together will be stronger!