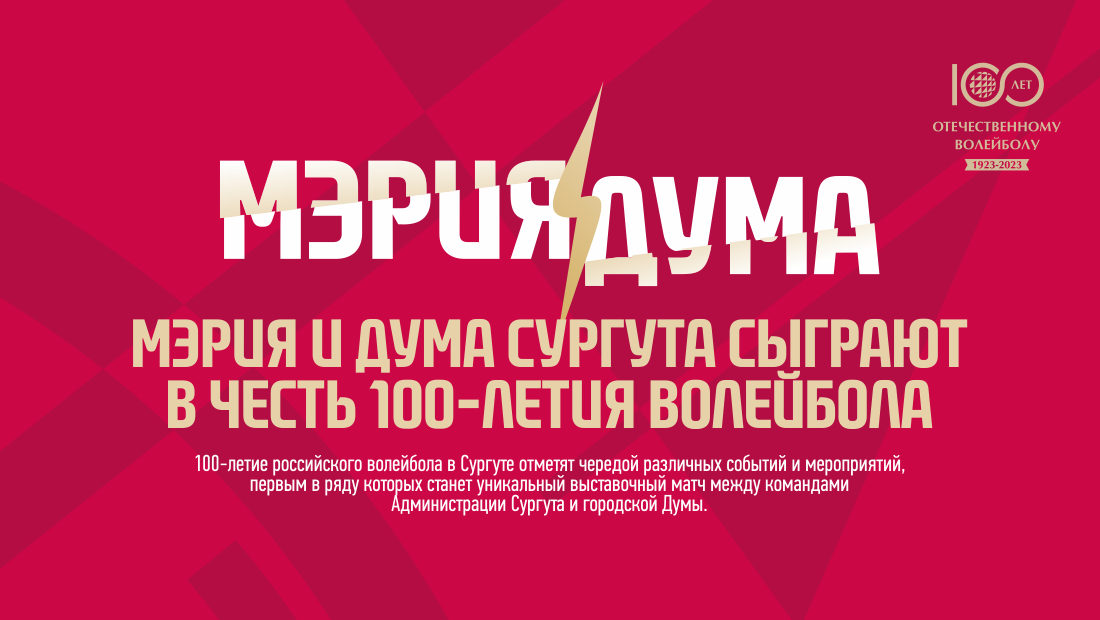 City Hall and the Duma of Surgut will play in honor of the 100th anniversary of volleyball
06.06.2023 / 10:22
100-the anniversary of Russian volleyball in Surgut will be celebrated with a series of various events and events, the first in a series of which will be a unique exhibition match between the teams of the Surgut Administration and the City Duma. The head of Surgut, Andrei Filatov, and the Chairman of the City Duma, Maxim Slepov, will lead their teams to the Energetik sports complex next Sunday, 11 June. Event organizer – Rafael Khabibullin Volleyball Development Academy.
"We are in a historic moment.: hundred years of national volleyball! Rafael Khabibullin says. – 2023 is a unique year, incorporating many anniversaries, significant dates. Very nice, what is special in this series, Decree of the President, the date of the first official match in the country was marked. Surgut has always been a volleyball city, Ugra - volleyball region. Where else can the Mayor and the Chairman of the Duma play volleyball with each other? Many thanks to Andrey Sergeevich and Maxim Nikolaevich for their support, for the love of our sport. It's common, truly national holiday!»
Exhibition match starts 11 June in 11 hours. In honor of the 100th anniversary, the game will consist of exactly one hundred draws, at the end of which the winner will be determined. by the way, possible first draw in volleyball history, although rival friends will only fight to win. The referee of the match will be the referee of the international category Nikolay Knizhnikov. In addition to the game itself, the audience is waiting for the performance of creative teams of the city. The income, Free admission!