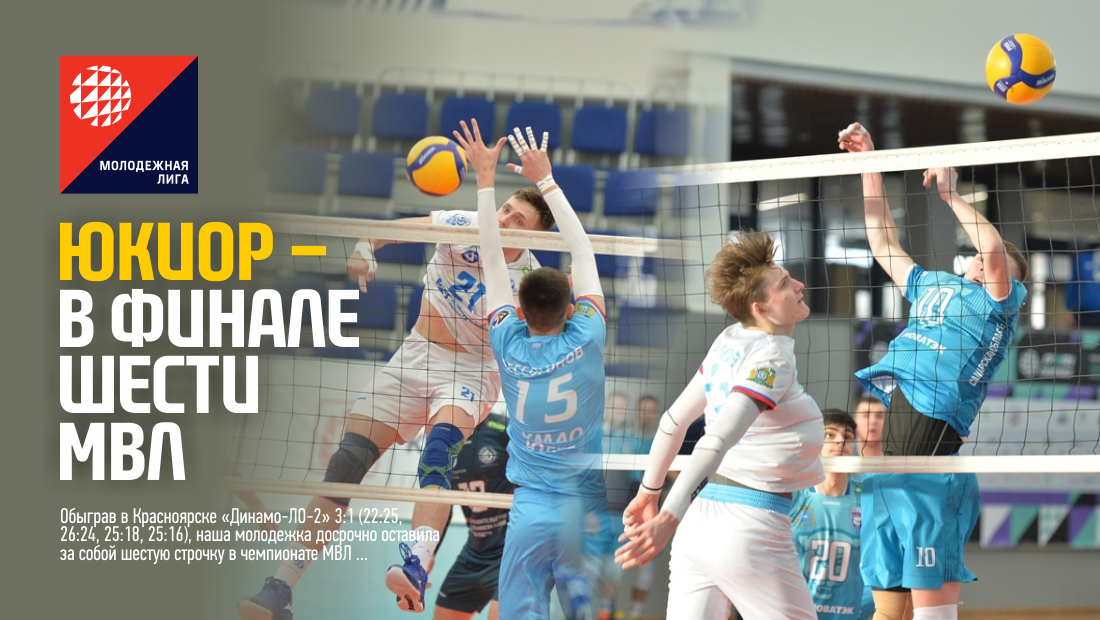 YUKIOR - in the Final of six international!
30.01.2023 / 18:27
Having beaten Dynamo-LO-2 in Krasnoyarsk 3:1 (22:25, 26:24, 25:18, 25:16), our youth team ahead of schedule left behind the sixth line in the international championship. Congratulations boys on the success, especially important this season.!
When last November in Khanty-Mansiysk YUKIOR unexpectedly lost in five sets to SShOR-Samotlor, and then lost the first set to Fakel-2 15:25, thought, that the season is rolling downhill. Maxim Kirillov is already in the first team with one foot, Ivan Skvortsov plays in the "test" mode against the backdrop of an injury ... But the guys rallied - and beat Fakel first, and then won eight more victories in a row, securing another participation in the struggle for 1-6 seats. In the final, fifth round, which YUKIOR holds in Krasnoyarsk, 29 January with a dry score was beaten by "Nova-2", and today's success has dotted the "and".
In the remaining matches, the coaching staff wants to see those guys in action, who did not appear on the site so often: need to understand the potential. It's too early to make plans for the Final Six, UKIOR senior coach Artem Khabibullin says, that much will depend on the presence and condition of the leaders: "Maxim Kirillov practically does not train with the team, he is already in Gazprom-Ugra, plays with us from the sheet. We are used to it, important, will he be able to participate in the final games. Still, the main binder is half the team. Also we don't know, in what condition is Ivan Skvortsov suitable for games, will he be able to play fully?. If the guys are on the team and will be fine, we will compete for prizes. If not, it will be very difficult.. In any case, the Final Six provides the necessary level of play and psychological stress for our youth., that help you progress.
Surgut specified time (GMT+5)