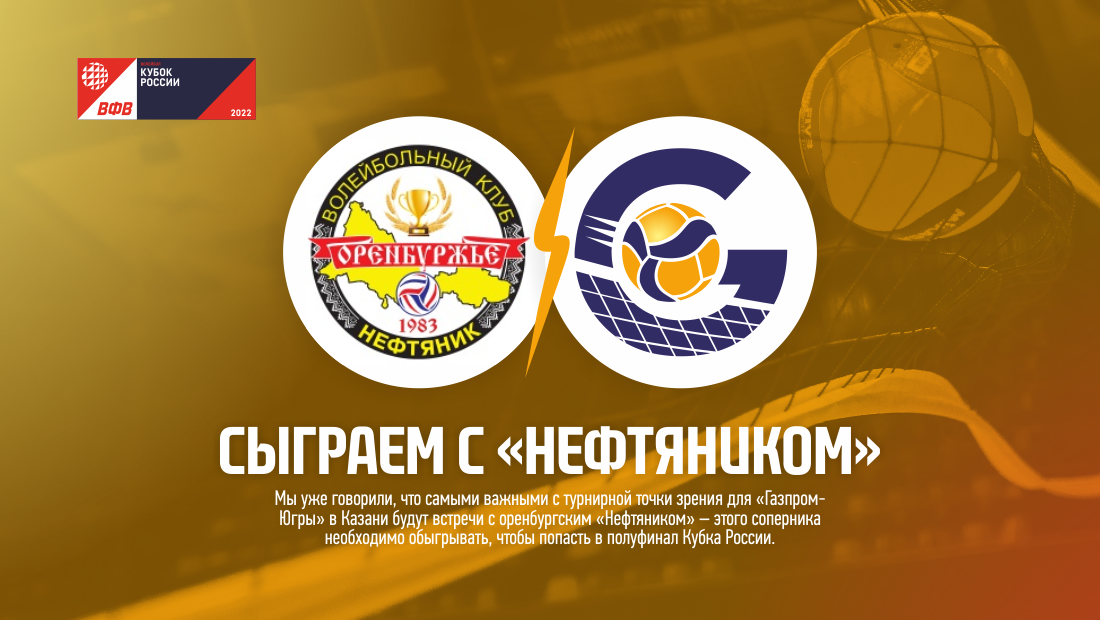 Let's play with "Oilman"
14.09.2022 / 11:05
We already spoke, that the most important from the tournament point of view for Gazprom-Ugra in Kazan will be the meetings with the Orenburg Neftyanik - this opponent must be beaten, to reach the semi-finals of the Cup of Russia.
Despite the last place, occupied by Neftyanik in the Superleague last season, underestimating this team would be a big mistake. If only because, that the current "Oilman" is not at all like himself 2021/2022 years - the team has pretty much changed its face, starting with the figure of the head coach.
Instead of Vladimir Vikulov, the reins of government were taken over by Alexei Rudakov, who led the Chelyabinsk "Dynamo" and "Yaroslavich" in the major league "A". Vitaly Vasiliev returned to the position of the main miner in Orenburg, who, after a long performance for Neftyanik, went to Kuzbass (2017-2019), where he managed to become the champion of Russia, and spent the last season in Bulgaria. Universal Ilnur Rahmatullin also remained in the diagonal, which, if necessary, can be retrained as a setter and even a central blocker.
Also, the setter Andrey Ushkov, who was rented from Fakel during the last season, remained in the team.. His fast volleyball noticeably refreshed the game of Orenburg and something suggests, that he will remain the main player of this role, and Alexander Khaibulov, who moved from ASK, will insure him.
Ivan Komarov and Surgut volleyball graduate Sergey Panov remained in the rematch for Neftyanik, joined by Alexey Karpenko and Ivan Nikishin. Karpenko managed to become the champion of Iraq last season, and played at the Asian Club Cup together with the current Gazprom-Ugra setter Vadim Ozhiganov, who came to strengthen the team after winning the major league "A" in the "Nova". Well, Ivan Nikishin moved to Neftyanik just from Surgut and will probably try triple in matches against the former club. by the way, there is a similar player in the Surgut team - Anton Botin spent the past season in Orenburg.
On the position of the central blocker, our opponent kept Slavomir Byardu, Ivan Kozitsyn and Kirill Kranin, strengthened by Anton Andreev from ASK. The libero position is still covered by the most experienced Maksim Maksimenko. The composition of the "Oilman", perhaps, not particularly deep, but quite balanced in all lines. I think, that this team will not be the same whipping boy, which many perceived it quite recently, take this opponent seriously.