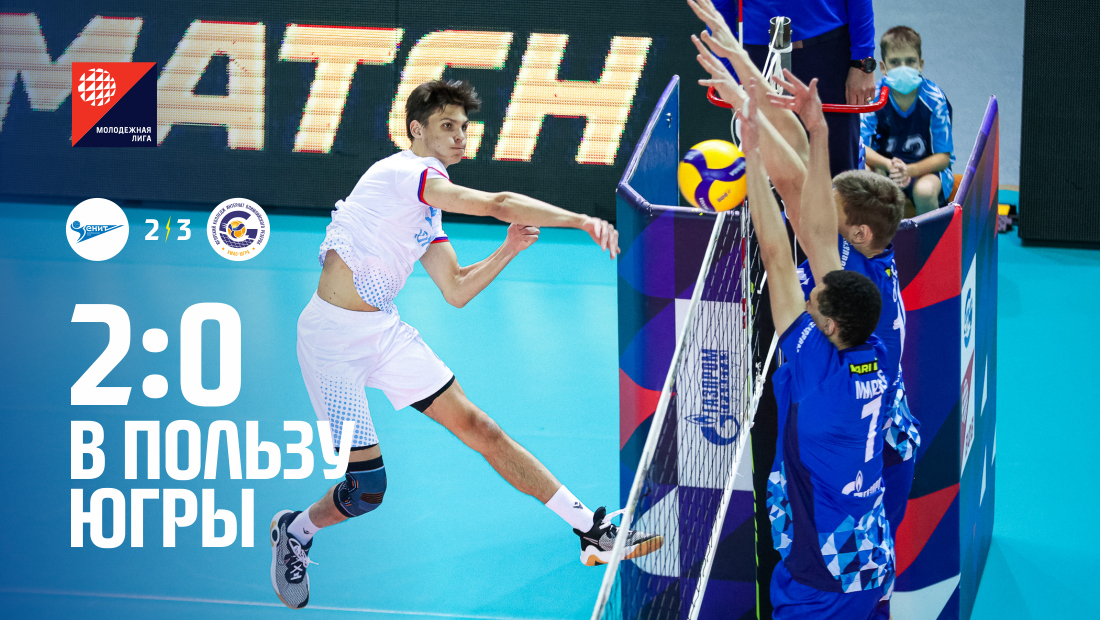 2:0 in favor of Ugra
18.11.2021 / 21:36
Games of the fourth round of the Youth Volleyball League started in Surgut. First to the Premier Arena site, where home games are held by Gazprom-Yugra, emerging stars from the Nizhnevartovsk "SShOR Samotlor" and "Dynamo-LO-2". Our neighbors finished the duel in three games without any problems - 25:22, 25:17, 25:23.
Much longer and more tortuous was the plot of the meeting between YUKIOR and understudy of St. Petersburg "Zenith". The first set was quite unexpectedly easy for the guests., systematically increasing the advantage - 8:6, 16:11, 21:13, 25:15. The hosts didn't do much, but by the middle of the second set, our guys got together and turned the course of the game in their favor, 25:19, convincingly continuing the trend in the third installment, 25:17. Throughout the fourth batch, YUKIOR had a slight advantage in 1-2 points, however, I missed the ending, 25:27. In the tie-break, the Surgut residents succeeded in a decisive breakthrough from the mark 10:9 - making a couple of breaks, the team put the squeeze on the opponent with a score 15:12.
Tomorrow Ugra teams will exchange rivals, and then there will be another circle of confrontation between the teams of the Khanty-Mansi Autonomous Okrug and the teams of St. Petersburg and the Leningrad Region. Till 2:0 in favor of Ugra.
Zenit-2 (St. Petersburg)
2
:
3

YUKIOR (KhMAO-Yugra)
Details
| Date | Time | Championship |
| --- | --- | --- |
| 18.11.2021 | 17:00 | 2022. RUSSIAN CHAMPIONSHIP. MEN. YOUTH LEAGUE |
Results
| | | | | | | |
| --- | --- | --- | --- | --- | --- | --- |
| Zenit-2 (St. Petersburg) | 25 | 19 | 17 | 27 | 12 | 2 |
| YUKIOR (KhMAO-Yugra) | 15 | 25 | 25 | 25 | 15 | 3 |