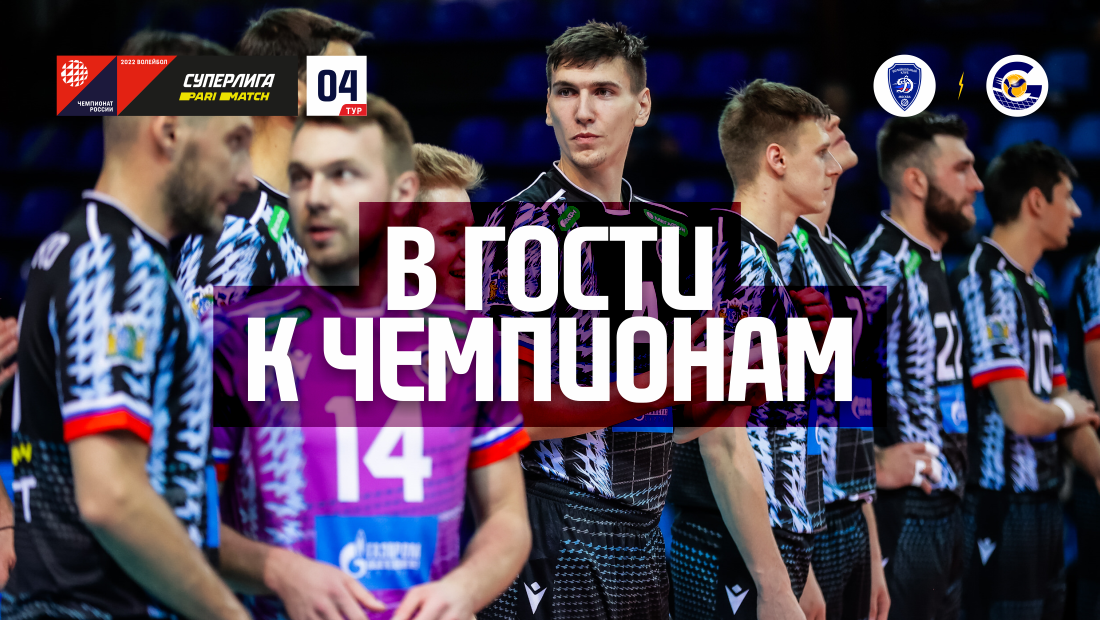 On a visit to the champions
22.10.2021 / 10:47
Gazprom-Yugra will have time to play a match with Dynamo in Moscow before the restrictions imposed in the capital. Probably, this is a good sign - at least until we get out of the game schedule. Consider the chances of Surgutyans for success in the match with the team, won everything that is possible in Russia over the past year - a thankless job, so let's start with a story about the composition of Muscovites in the current season.
And he changed only pointwise, justifying the postulate, that the winners are not only not judged, but, if possible, do not change. The retired Belgian spiker Sam Deru opened a spot for another legionnaire - Libero Lauri Kerminen, and the foreign "nail" of the Dynamo program remains the Bulgarian diagonal Tsvetan Sokolov.
In the end game, the Muscovites are all right and without Deru - three players of the national team level, Yaroslav Podlesnykh, Anton Semyshev and Denis Bogdan, who came from the Fakel during the offseason. Another tall central - Dmitry Zhuk - became a partner of the "towers" of Ilya Vlasov and Vadim Likhosherstov. The forest of hands is about them. The ensemble is also conducted by the "collection" Pavel Pankov, won silver along with the Podlesnykh at the Tokyo Olympics.
At the start of the championship Dynamo hacked to death with "Belogorye" 3:2, defeated Zenit St. Petersburg with the same score in the Super Cup match, and in Novosibirsk they lost to Lokomotiv 0:3, failing, like Gazprom-Yugra in the first round, with a powerful serving of the wards of Plamen Konstantinov. If desired, in the current game "Dynamo" you can find roughness, but against the background of the current problems of the people of Surgut, it makes no sense to discuss them.
certainly, Dynamo are the favorite of the upcoming match, but the underdog position has its advantages: you can try to play for your pleasure, show, What can you do, not thinking about the result. In the game against Kazan "Zenith", the game was given to the Surgut people only in segments, but there were also quite optimistic signals: feed was flying, Something began to work out in the fourth zone, the diagonal looked a little more confident. If players have taken a couple more steps along the path of game progress in a week, we will be able to see a more recent and aggressive game, and a higher level of resistance.