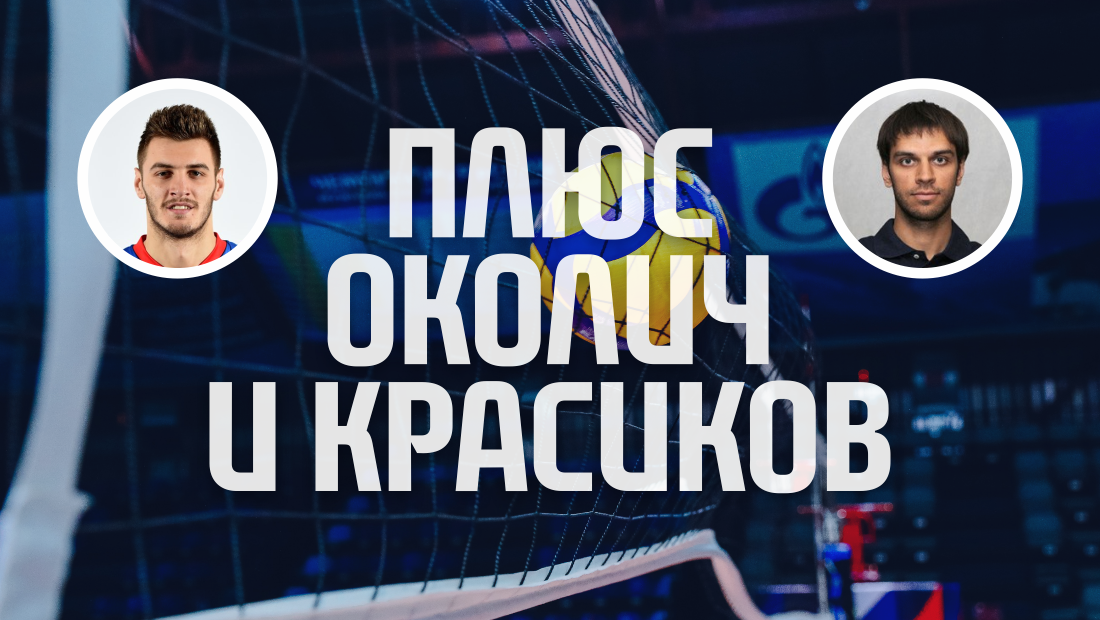 Plus Okolich and Krasikov
30.09.2021 / 14:11
Before the start of the season, Gazprom-Yugra strengthened its roster with two experienced volleyball players: this is the central blocker of the Serbian national team Alexander Okolic and our old friend, already playing in Surgut side-spiker Dmitry Krasikov. We ask you to love and favor!
Alexander Okolich: 28 years old, height 205 cm, Serbia national team player. He played for the clubs "Crvena Zvezda" (Belgrade, Serbia), Berlin Recycling (Germany), SO OK (Thessaloniki, Greece), Milan (Italy), Olympiacos (Piraeus, Greece). European Champion 2019, World League winner 2016, world champion U19.
Alexander: "I am very happy to be here and this is a great challenge for me.. I heard a lot about Surgut, I know, that Serbian players played here. Just yesterday I spoke with Petar Krsmanovich, he spoke very well of the team and gave me some instructions about the city. I know, that Petar is remembered in Surgut, and now it's my turn to leave my name here.
My motivation is the Russian Super League. I'm here, to help the team get as high as possible, win over strong rivals. We finished playing Euro ten days ago and a little tiredness has accumulated - not physical, rather, mental. But by Saturday's match in Novosibirsk I'll be fine, I really want to play against Luburic and will get in shape from game to game ".
Dmitry Krasikov: 34 of the year, height 203 cm. World Champion U19 2005, European U19 champion 2006, winner of the Universiade 2009. He played for the clubs "Belogorye", "Ray", Metalloinvest, "Gazprom-Ugra", "Torch", "Dinamo-LO".
Dmitriy: "Surgut is well known to me, but the team is completely new, only with Alexei Kabeshov played together. But still, one way or another, almost all the guys I know, received me well. I haven't played for the last three years, was treated for a long time, had back problems. I really want to restart my career, hope, that I can help the team ".
Anton Malyshev, head coach of the EC "Gazprom-Ugra": "High-level players have come to us, it will add quality to us. And Dmitry, and Alexander needs time to adapt, but I think, that at least Okolich you will already see on the site in Novosibirsk ".