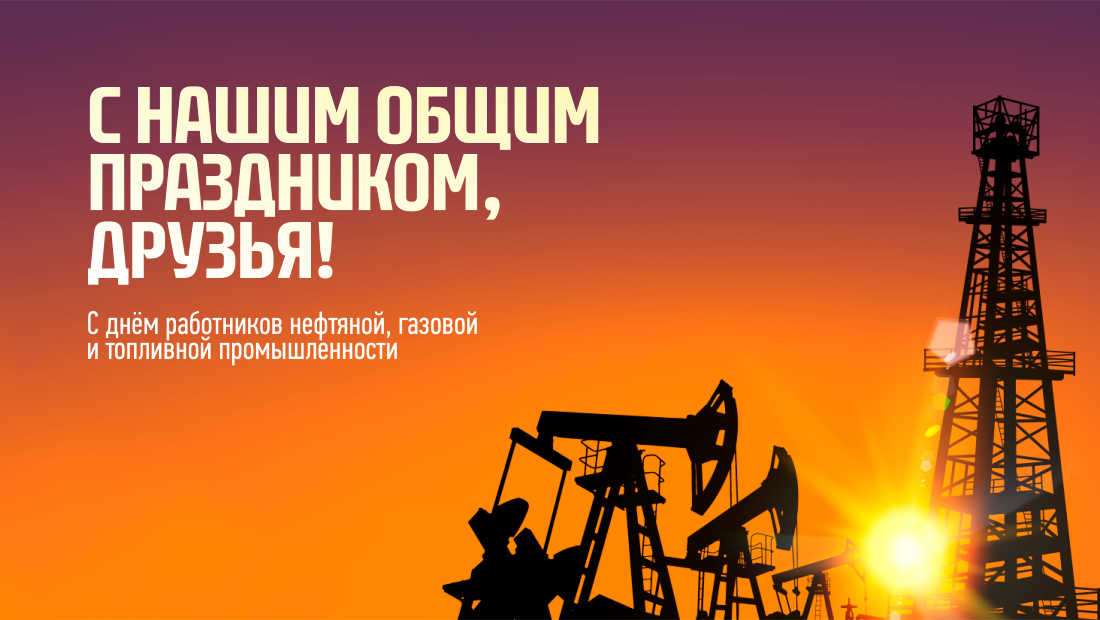 With our common holiday, friends!
03.09.2021 / 15:18
We live in the edge, whose modern history, today and the future are inextricably linked with the production and processing of oil and gas, which are rightfully considered the blood of the modern economy. Surgut grew up in this industry, transformed from a provincial village into one of the best cities in the country.
It is unnecessary for the people of Surgut to remind about all the difficulties and vicissitudes of this difficult everyday work, in our city every family knows about it. Professions, oil and gas related, are always respected, and people, workers in them - a well-deserved honor.
Therefore, the professional holiday of oil and gas workers is, in fact, second (if not the first) Day of the city, our common holiday. Within which, of course, we separately and warmly congratulate the employees of Gazprom and Surgutneftegaz, all gas and oil workers, of people, intelligence workers, mining and processing.
Let me, on behalf of the Gazprom-Yugra volleyball club, congratulate all of us on OUR not only professional, but also a holiday of life! We know, we remember and appreciate the work of gas and oil workers, believe, that Surgut and its core activities await a great and bright future. Happy Holidays, dear gas and oil workers! Good health, industrial achievement and home well-being!