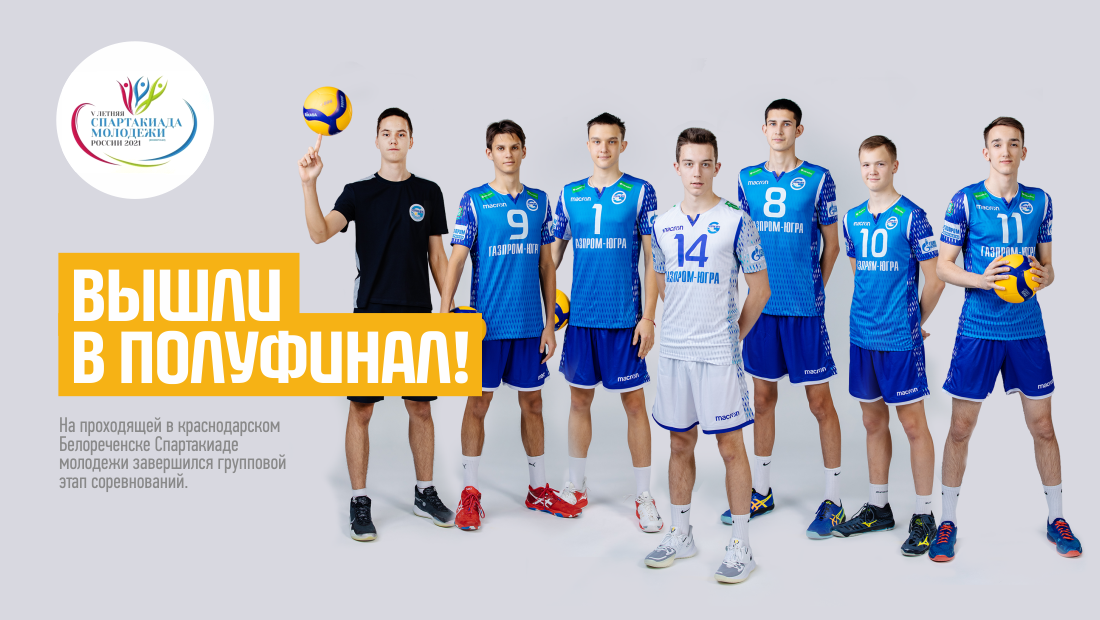 Reached the semifinals!
16.08.2021 / 23:16
The group stage of the competition ended at the Youth Spartakiad in Krasnodar Belorechensk. The national team of Khanty-Mansi Autonomous Okrug-Ugra lost to the teams of the Belgorod and Sverdlovsk regions with a score 1:3, and beat the Novosibirsk region dry, Bashkortostan and Stavropol Territory. But since the residents of Sverdlovsk lost to Novosibirsk, additional indicators intervened in the allocation of seats: had to calculate the ratio of won and lost goals! Our guys turned out to be better - the second place and a ticket to the semifinals at Ugra!
Our rival in the match for reaching the final will be the Moscow team, not losing a single game in her group. Belgorod Region and Krasnodar Territory will meet in the second semifinal. Games will be held 18 August, the next day the medals of the Spartakiad will be drawn. The entry into the top four of the strongest teams can already be considered a success for the young players of Surgut and Nizhnevartovsk, but, certainly, the guys will try to bring home the medals.