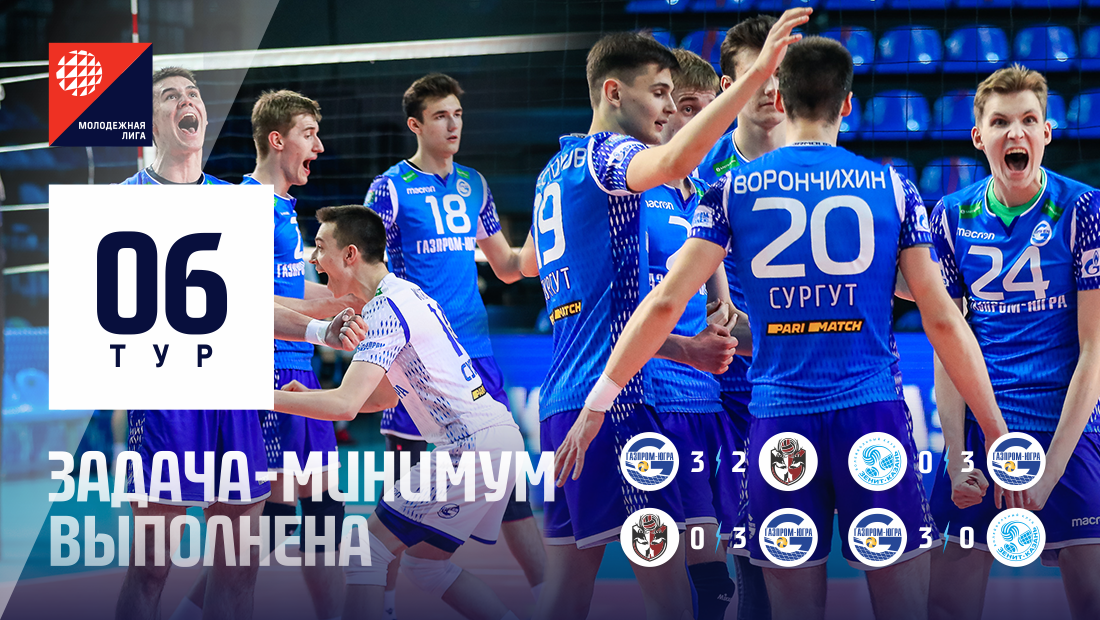 Minimum task completed
01.02.2021 / 20:56
"Star of Yugra" did something, what she should have - took four home victories over not the strongest opponents, Zenit-UOR from Kazan and ASK-2 from Nizhny Novgorod. Difficulties happened in the first match, where the young people of Surgut were inferior to the Volzhans 1:2 by sets, but in the end the class still affected - if I may say so about the play of youth teams. Labor victory 3:2 not only instilled confidence, and showed, what happens when you underestimate your opponent.
In the future, there were no special problems on the site: guys in the Kazan club are a year or two younger, their time has not yet come, although the talent of individual players is visible to the naked eye. Zvezda Yugra beat them twice without any problems, as she did not experience any difficulties in the second meeting with ASK-2.
The importance of the past tour is confirmed by the fact, that all the players of the "Stars of Yugra", claimed for Gazprom-Ugra (Kirillov, Slobodyanyuk, Voronchikhin, Teenihin) stayed in Surgut, trip to Ufa the main team spent without them. As a result, our team secured the fifth place in the standings., having created a reserve of five victories in front of the sixth Kuzbass-2. Thus, Kemerovo residents, even theoretically, will not be able to bypass us, although we spend the last tour just in Kemerovo, where, in addition to Kuzbass-2, we will play with the Novosibirsk Lokomotiv-SShOR. With whom we can just fight for higher positions in the final pool of the six best teams in the Youth League.
Anyway, it was in Surgut that Zvezda Ugra completed the task ahead of schedule - at least for the season - got into the final six. The leaders of the Surgut youth team are already quite boldly knocking on the doors of the Superleague, so this season could be their last chance to win something serious at youth level. But for now, there is still a tour to Kemerovo ahead, starting 11 February: we will see, with what attitude the team will approach him.