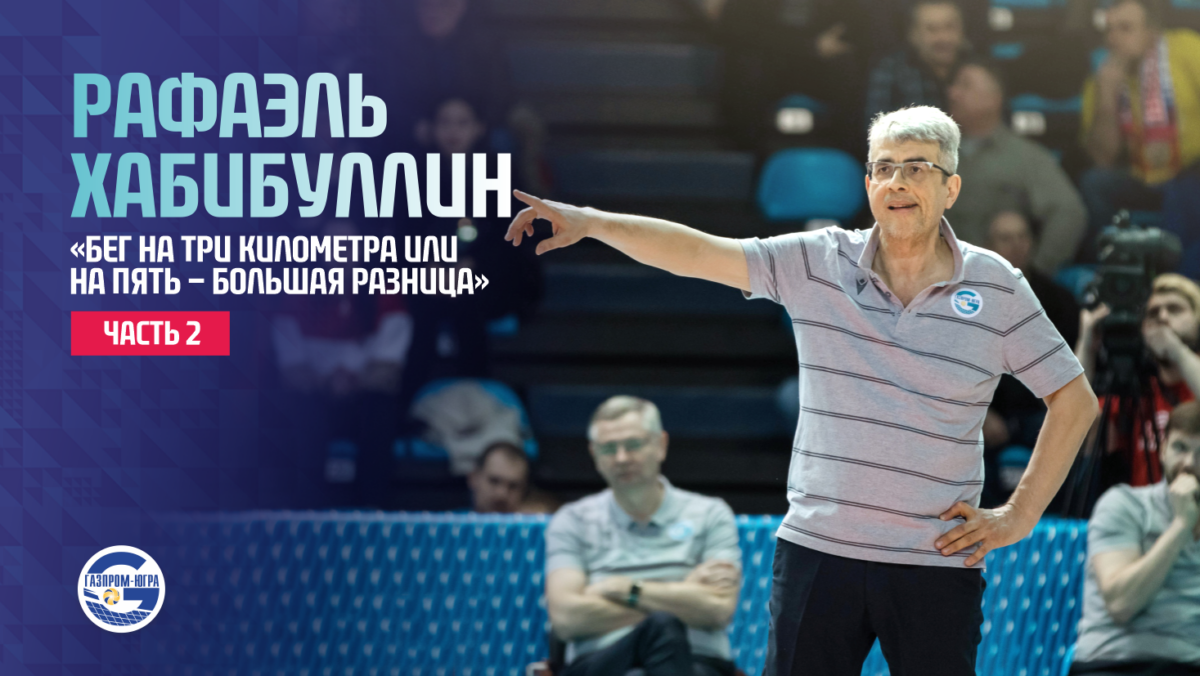 Part 2. Rafael Habibullin: "Running three kilometers or five is a big difference"
17.04.2020 / 17:50
Today we have the second "series" of conversation with the head coach of Gazprom-Ugra. Let's start with the interrupted championship, and then - how it goes ...
---
About interrupted flight and quality of work
---
– From the point of view of mid-April, the decision not to go to a game in Moscow to play with Dynamo looks absolutely logical ... But at that time, not everyone understood it.
We were serious about playing games with Moscow, really wanted to go further. On the eve of the game in Surgut, we were forced to play without spectators. I voiced it as a club decision, but it was not our decision, local authorities insured. maybe, did the right thing, but it's not easier for us. The most interesting, that the next day in Khanty-Mansiysk there was hockey - with spectators. Kadysheva performed in Surgut ... Well, okay. We tried to play in the bleachers. Emotion, of course, not catching.

Then it became clear, that in Moscow we are also waiting for a game without spectators. Another conditionally "friendly" game, theater with an empty hall, and the situation worsened every day and there was already a feeling, what is not up to volleyball. That it's some kind of feast during the plague. To some extent, it worked, perhaps, intuition.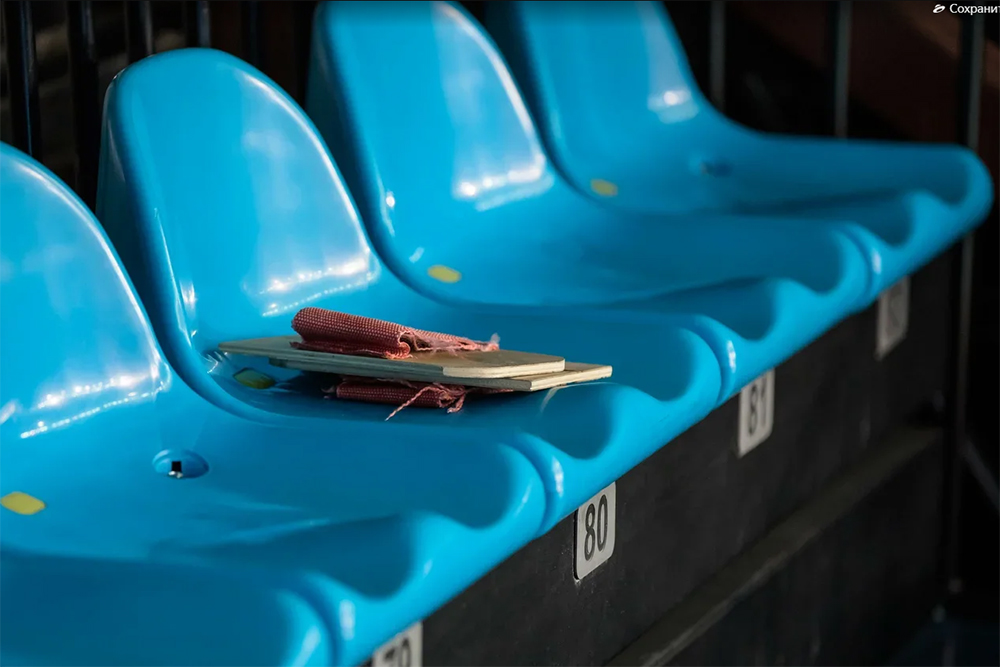 – Ninth place is a good result.?
We should have settled somewhere in the range of places from seventh to twelfth. Based on the real situation, from that, what is. The first six teams are a little different level.. Other money, other resources. Caught in their range exactly in the middle. Like last year. Here is the answer. Normal result. It could be better, could be worse.
– And if you do not evaluate the place, and the quality of the game - compared to the same last season?
It's not entirely correct to compare with last season. We actually played only two-thirds of the season, one third were not. And these are slightly different conditions.: or are you running five kilometers, or three. In the past, after the ninth place in the regular season, we quickly decided our business in the playout and immediately fell to the eleventh. Not enough emotions, which sometimes compensate for mastery.

But let's see: among the best players in the Super League we have not only Muzay, which was pretty obvious. If Denis Chereysky had not played the last two games on injections, with a broken toe (this is his decision, its core, his character), the, I'm sure, he would become a better blocker. And yesterday nobody needed him. These results make me happy. The same Kostylenko - how much everything flew into him, but he did not break. Third in the Super League in the number of receptions with a percentage 48, which is pretty good.
Though, of course, admit it, we were without gamers. meanwhile, today they define the game. Look at the Torch – Volkov, The gossip, Bogdan - they themselves accept, themselves clog. All. Our rotation was high, but did not find the right fulcrum. In individual games, individual players fired, but there was no full picture. I already spoke about the reasons in passing ... In our country, by and large, only two and a half doigroviki, the rest is chess, big risks. It happens late, it is impossible, but we still try, because there are no other options.

Well, the second negative point - we got a team without filing. For the whole championship in total 56 aces at all ... At one time, we made one bakun fifty dollars. And the pitch is that element, which makes a difference, makes breaks, brings the game. As a tool, we had regular servicemen - Pluzhnikov and Avdochenko. They made some games. Ufa made Avdochenko, Pluzhnikov pulled out a game in Nizhnevartovsk in the fifth installment. Belgorod, Leningrad region ... Feed must be, need to regain this advantage. Kostylenko began to show aggression, supply of Dovgan now and a year ago - heaven and earth, Chereysky adds ... But there is still a lot of work in this direction.
---
About fans, hall and construction
---
– Before the start of the season, one of the tasks was to return the fans to the stands. And people seemed to go to volleyball again in Surgut ...
Yes, let's go! I think, they saw the main thing - our desire to fight on the site to the end, give every second. There are many spectacles now, but in few places you see real passion, it cannot but provoke a response. Television does not convey such emotions weakly, the energy in our room is special.
– But there are still no full houses.
Yes, they tell me - why do you want to build a five-thousandth, if you can't fill this "shed"? I answer: let's pen and paper, I will write five thousand names, who support Gazprom-Ugra. The problem is, that these are people of retirement or pre-retirement age, which, due to the specifics of our area, went somewhere to Tyumen, Peter, Moscow, Belgorod, Krasnodar Territory, etc.. I used to go into a crowded room and know every dog. Now everyone just parted, and we missed this moment somewhere. It is necessary to work with youth, need to bring her to the stands.

However, I understand, that modern people need not so much volleyball, how much opportunity to relax, to chat, need a range of services. And we can talk about, even if there's no normal parking nearby? Work, with that, what is…
– How things are going with the new arena?
Everything is in its earliest stages.. Land surveying, there is a certain routine, there is, normally, different nuances. We will finish this topic anyway, Sooner or later. Although it's clear now, what is late. Our hall today does not meet modern requirements. See, what's going on in the super league: in Krasnoyarsk volleyball players gave the Sports Palace to them. Yarygina - beauty, what picture! New facilities built in Moscow and Sosnovy Bor. They promised to launch Novosibirsk for the Olympics. Halls to be built in Ufa for the World Cup, Kemerovo, Belgorod. Where are we?

Moreover, from year to year we pay a considerable rent to the Surgut region. We are there chicken, egg-laying, they just make money on us, as if we are a commercial structure. It's time for the Premier Arena to transfer to the city and build relations with the city, leaving the "stuffing" - volleyball, tennis, rhythmic gymnastics.

On the other hand, I philosophically approach this. You have to pay for freedom. Not always money, but in this case, just them. Transfer to the city - and what's there? I walk, I look at the same "Energetik" - which is just not being carried out there, probably, only cat and dog shows were not.
– Was.
Well, see.
---
To be continued…
---
Dmitry Krukovets
Oleg Vladimirov