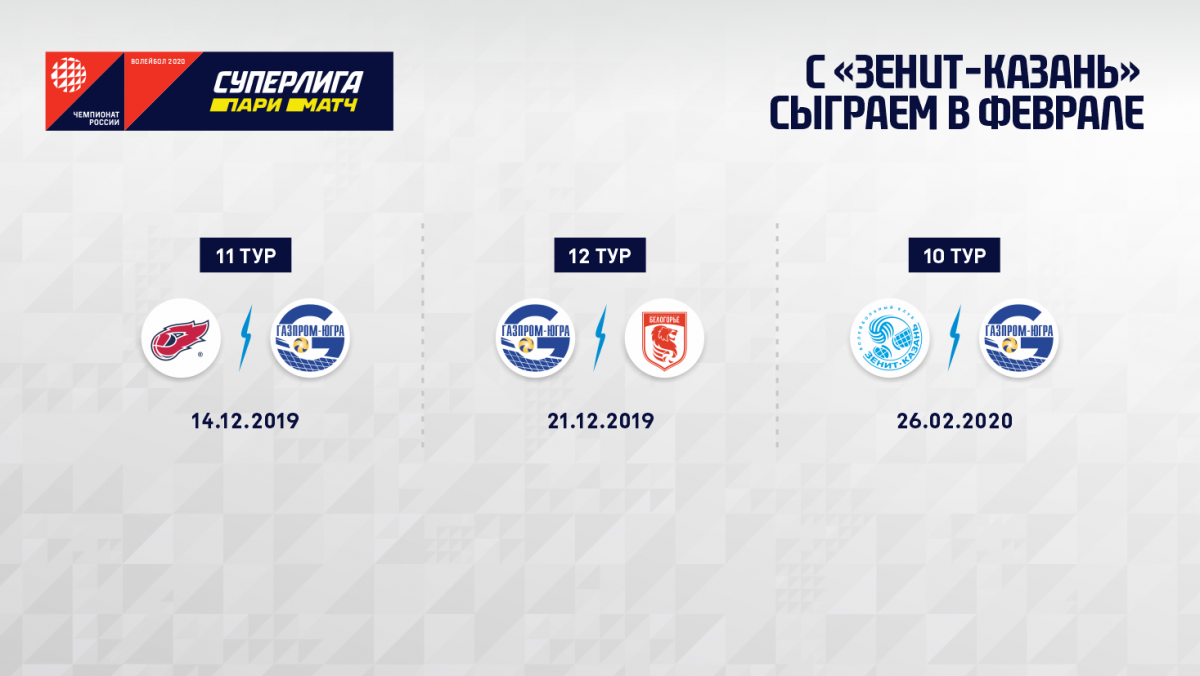 With the "Zenit-Kazan" will play in February
01.12.2019 / 14:32
Attentive fan probably noticed inconsistency: next Saturday at the tenth round of "Gazprom-Ugra" has to play in Kazan with the local "Zenit". The very same "Zenith" at this time will be in the distant Brazil, which he will try to regain the title of world club champion.
Such a discrepancy occurred because, that was first been drawn up a calendar of the Russian Championship, and then Kazan received an invitation to the World Championship. Force Majeure, which is solved quickly and easily - the transfer of a match of the championship, the benefit of prolonged New Year's vacation leave for this wide corridor.
so, "Zenit-Kazan" and "Gazprom-Ugra" will come out of these holidays a little earlier than the others and will play a postponed match of the tenth round 15 January. And on the coming weekend in Surgut planned pause before the two remaining games in the past year - 14 December visitors with "Torch" and 21 December home with "Belogorye".
---
UPDATED 07.12.2019g.: 10 round of the championship against Zenit-Kazan will be held 26 февраля 2020г.