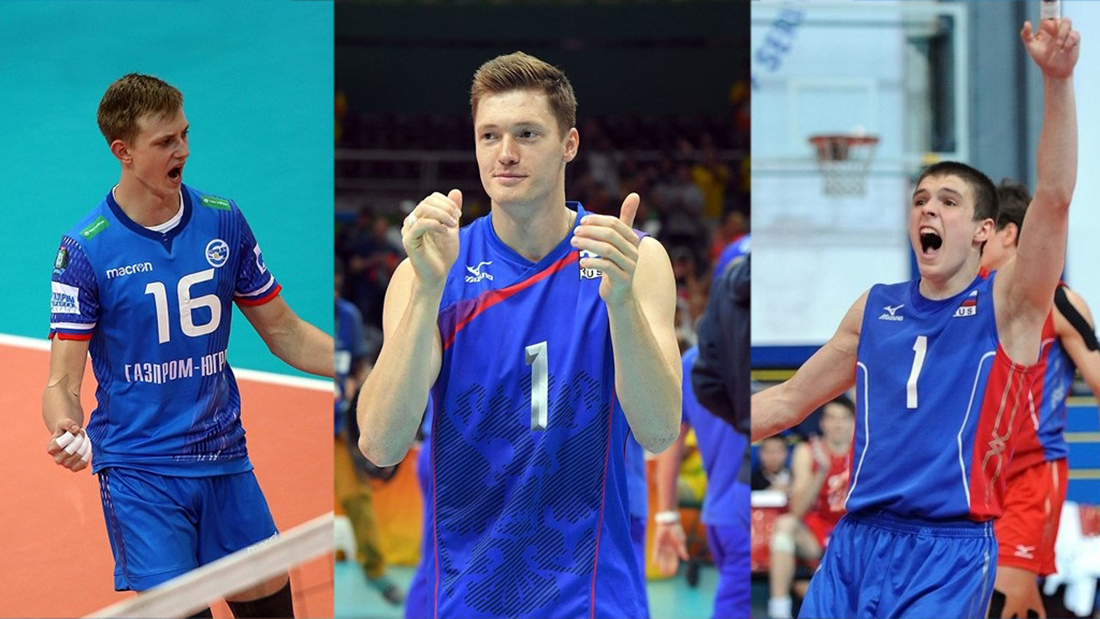 In national team
10.09.2019 / 15:22
12 September match with Turkey, the Russian national team will start in the European Championship as the current winner of the continental championship. As part compared to the tournament two years ago - seven new names, including adults who grew up in the volleyball players in Surgut Igor Kobzar, Semyshev Anton and Evgeny Andreev. More than weighty representation of Ugra and Surgut in the national team a year before the Tokyo Olympics.
Yes, yes, we are aware, that Kobzar has long been Kazan, and now the Kemerovo player, Semeshev moved to Belgorod, Andreev - to St. Petersburg. Each has its own story, ahead, we hope, many victories and many other cities and clubs. But they all took their first steps in the Super League in Gazprom-Yugra.. And not just the first steps - here they were trusted to go out at the base, decide the outcome of the game - in their 17, 18, 19 years old. Gave the same game springboard, due to the lack of which many juniors leave the race, never made it to a high level because of the backs of more experienced comrades.
So Kobzar, Semyshev, Andreev - Surgut pupils, this is a fact of their sports biography. I will tell, how does it happen: not a secret, that a promising junior is far from always ready to release to the site. Endure, to wait, until he fills all the necessary bumps, zamantereet. Later, of course, a real fight will start for him, but for now he is just a promising youngster - to sit for him and sit in reserve, waiting for your chance.
Fedor Voronkov received it after Bisset and Biryukov left Nova. Would he be in the national team, if not for the known circumstances? Klyuka and Volkov - let's remember! - got into the base of "Torch" before the season 2014-2015 years amid financial problems in the team (what, of course, does not detract from the merits of the club that raised them). Poletaev obviously sat behind Mikhailov in Zenit - good, went to "Kuzbass". How many similar examples, when external circumstances interfered with the fate of athletes! Is considered, however, that talent will always strike its way sooner or later, only who remembers the names of talents, who did not have time, failed, didn't get a chance?
In Surgut, a chance is always given, often - to the detriment of momentary results. And it's not a question of finance, this is a long-term strategy. And, what is curious, it's not just about young. Biryukov got a second wind in Gazprom-Yugra, Krasikov, Smolar, Bakun, Rodichev, probably forgot someone. After Surgut, people not only debuted, but also returned to the national team.
Why am I, properly? Calling clubs to trust more young talented players is not entirely correct. Each team has current tasks, they must be performed here and now. Especially, that the example of Surgut is doubtful from the point of view of the momentary club achievements: well brought up three "compilations", where are they now? hope, what is the same "Belogoryu", who set a course for a sharp rejuvenation of the composition, better luck and they will raise the next generation of champions. Well, we are not in a claim. We are proud of the national team as a whole, and ours in the national team, we wish them success at Euro-2019. Finally, the ultimate goal is always further and higher, than the tasks for the current season is a matter of a long-term vision and priorities. About it, properly, and speech. We will continue in the same spirit - no matter what.