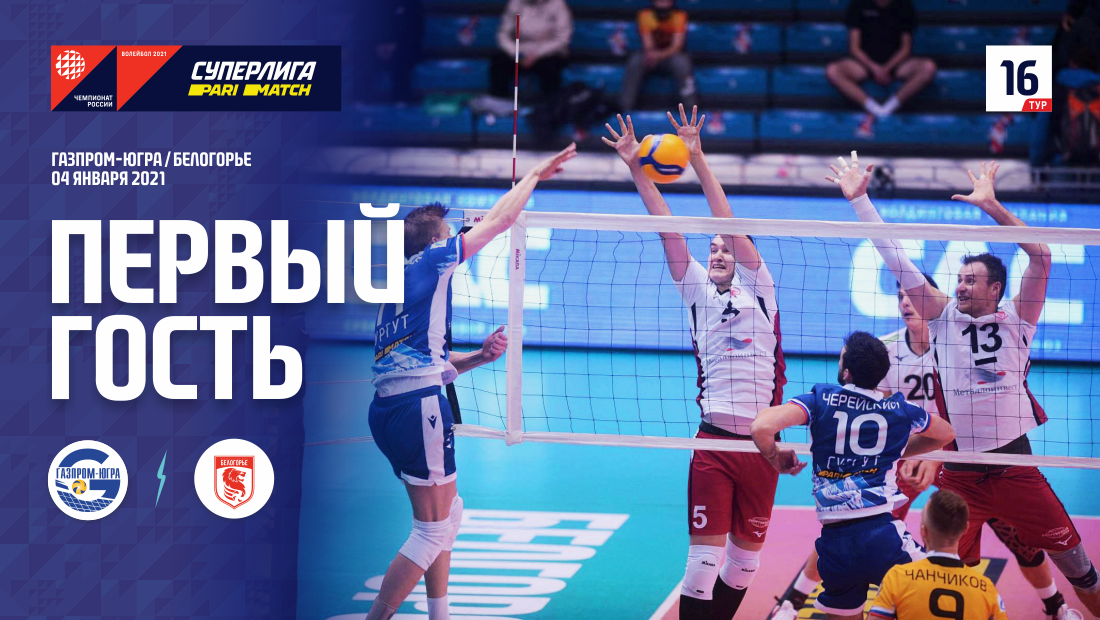 First guest
03.01.2021 / 14:42
Well, here's the first match 2021 of the year! 4 January "Belogorie" will visit us. One of the two most titled clubs in the country is now following the same path, as Gazprom-Yugra – rebuilds on the go. At the same time, the resource of the team remains serious, because the club is present as talented youth, and experienced players of the highest volleyball qualifications.
The binder Igor Kolodinsky is responsible for the experience and its transfer to young people, who passed in the Fakel for a long time and, if you remember, played for Gazprom-Yugra, as well as blockers Alexey Samoilenko and Sergey Chervyakov. The brightest representative of youth - Pavel Tetyukhin, already reminiscent of his father in his youth by the level of general play. But Tetyukhin Jr. has problems with his partner in the game. For various reasons, Ilya Spodobets fell out of the cage, Anton Semyshev and Dmitry Ilinykh and the club's management had to urgently wool the market in search of free players. Dmitry Leontiev and Serb Ivan Borovnyak were discovered, but more often than not, Ivan Kuznetsov, the same age as Tetyukhin, is on the site.
The diagonal is also a snag - the Italian Gabriele Nelli, taken on the role of the main miner, copes with his role every other time, and Yegor Sidenko in force, again, youth does not shine with stability all the more. Nevertheless, Belogorye managed to bite strong opponents in the last rounds - Fakel was beaten dry on home court, and then "Enisey". In the last match 2020 Belgorod lost in a tie-break in Orenburg, where flashed, perhaps, only Ivan Kuznetsov.
Match with Gazprom-Yugra – second round game. The first match of the opponents took place in Belgorod at the start of the season, 11 October. Then the people of Surgut, in fact, played the first match with the main squad and lost 1:3, with some tie-break chances at the end. Today we have a completely different team with the same players (excluding Radion Miskevich) - more played, cohesive, trained and managed. I guess, that rivals will have an equal chance of success and that, in whose lineup there are one or two players, able to lead partners right here and now. Volleyball right after the New Year is always a slightly different volleyball, in which attitude will be decisive.
---
We wait, believe, sick!
---