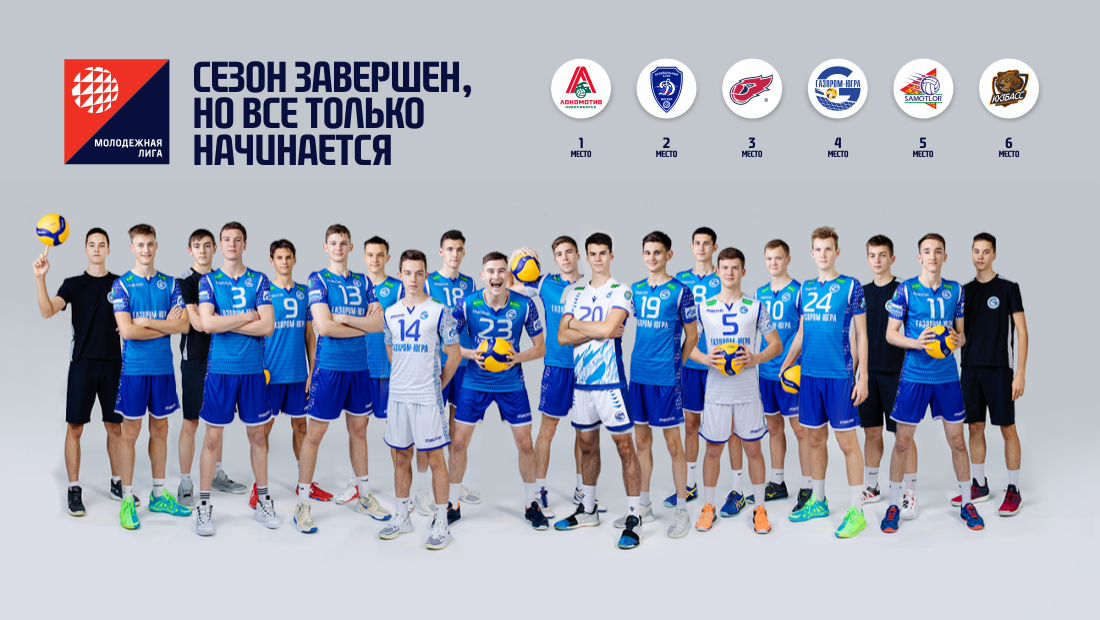 The season is over, but everything is just beginning
30.03.2021 / 15:49
On Sunday "Star of Yugra" finished the season in the Youth Volleyball League, taking fourth place in Final six. Stopping a step away from medals is always a little offensive, but, objectively speaking, our guys can be safely congratulated on their success.
Surgut youth team, seriously renewing the roster a couple of years ago, progressively selected from the bottom of the standings to the very top. Last year "Star of Yugra" became the eighth, finished the current regular season with the fifth, and in the Final six she stepped one step higher. Fighting Leaders Was Difficult, but the people of Surgut succeeded, eg, defeat the capital Dynamo-Olimp in the first round and, what is equally important, - beat neighbors from Nizhnevartovsk "University" twice, swapping places with them in the final table of ranks.
Team results at youth level, certainly, talk about the quality of work with the younger generation. But a much more significant result is the replenishment of the ranks of the main team.. And here the players of "Zvezda Ugra" also have something to brag about.: Alexander Slobodyanyuk and Maxim Kirillov confidently debuted in the Super League, Danil Voronchikhin is very close, Israpil Gitinov, three Pauls - Vakhmyanin, Tebenikhin and Stradomsky, other guys.
The youth in the structure of the volleyball club "Gazprom-Yugra" inspires a certain optimism and confidence in the future - in Surgut they have always paid great attention to the development of young talents, no exception and the current "call". The season ended with a solid four with a plus, but the most interesting thing in the sports career of our guys is just beginning.
Russian championship 2021. Men. Youth league. Final for 1-6 places.