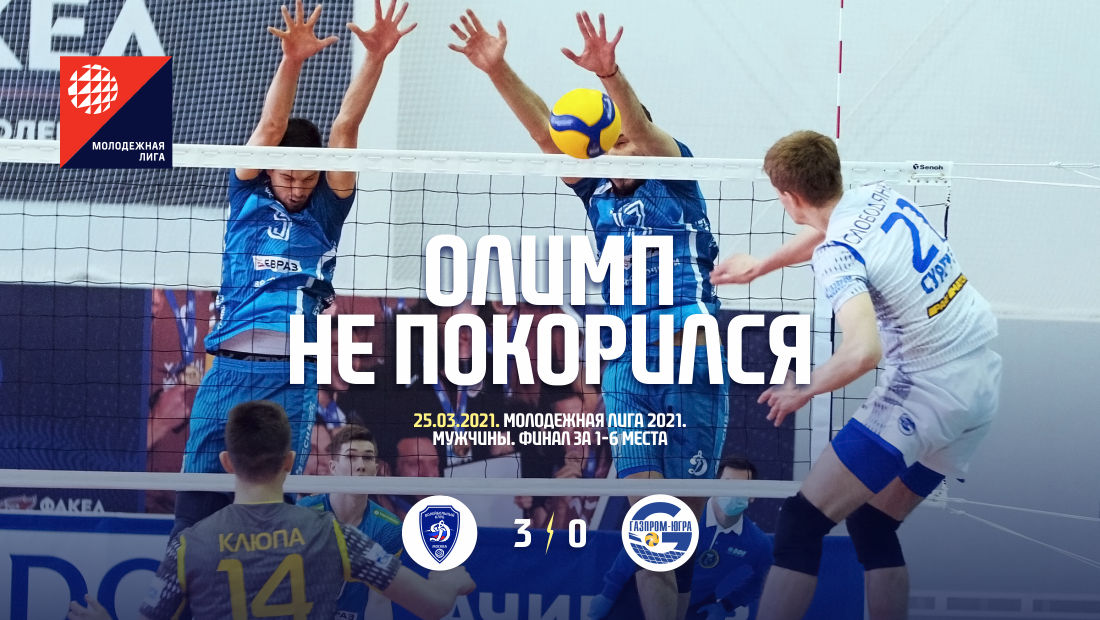 Olympus did not submit
25.03.2021 / 23:20
The first game with the Moscow team in sunny Labytnangi ended with a beautiful victory for the Surgutyans. There was hope for a positive game in the second meeting with Dynamo-Olimp, but the support of the fans, native walls and especially the ceiling, helped the Muscovites in the intense game of the third day of the competition.
With an equal play at the beginning of the first game, the excellent work of the Muscovites' bloc is already visible, covered the attack with the first pace of the "Stars", closed our attacks and the scoreboard 10:17, ahead - Moscow. Surgut residents are trying to catch up, Bessogonov gives three aces, score – 14:19, Dynamo earn five break points on Stanislav Dineikin's serve, and on the set, Alexey Ganenko effectively attacks, score – 15:25, the first batch of Muscovites.
In the second set, Surgutyans go ahead, twice the "Stars" block covers the attacks of the capital team, ace serves Slobodyanyuk, score - 7:2. By the middle of the game, Dynamo are catching up - on the scoreboard 15:15, but at the end of the set, the Star of Yugra is already three points behind – 20:23. Отлично сработал блок москвичей – and the game is over with the score 20:25.
Third batch, Muscovites already at the beginning of the set earn six points on the serve of Nikita Morozov, score 2-8. The block "Stars" Tebenikhin-Slobodyanyuk is working and on the scoreboard -7:10, but in the middle of the set - ace of the Muscovites and again six points of Dynamo's advantage – 13:19. At the end of the set, the Surgutyans go out, and at the match-bole of the hosts - the attack of the "Stars" – to the spectator stands. Set score - 19:25. Dynamo-Olimp's honestly earned victory in three games.
Dinamo-Olimp (Moscow)

3
-
0

Ugra star
Details
| Date | Time | Championship |
| --- | --- | --- |
| 25.03.2021 | 20:00 | RUSSIAN CHAMPIONSHIP 2021. MEN. YOUTH LEAGUE |
Results
| | | | | |
| --- | --- | --- | --- | --- |
| Dinamo-Olimp (Moscow) | 25 | 25 | 25 | 3 |
| Ugra star | 15 | 20 | 19 | 0 |