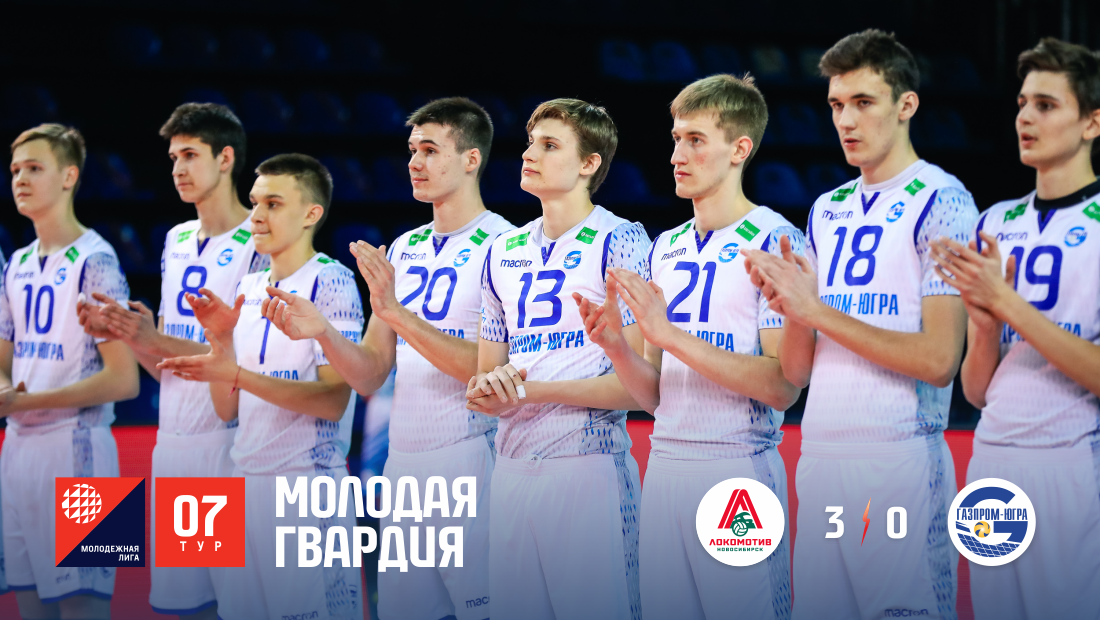 Young guard
14.02.2021 / 20:50
The fourth game day of the seventh round. Coaching staff, in the game with the Novosibirsk "Lokomotiv-SSHOR", in the starting lineup declares our youth. In a game with a strong opponent, you need to roll in young growth, now we need to prepare for the next season.
First set. Ivan Skvortsov gives an ace, Loko attacks, followed by submission of Siberians out. Nikita Rusanov gives out two aces, beautiful start to the party. Zvezda is two points ahead – 6:4, scoreboard. But young people still have weak teamwork, Siberians take the lead , 15:20 in favor of railway workers. The first pace of Novosibirsk works, then Daniil Klyavzer gives an ace, Loko block closed Zvezda's attack and score - 17:25. The first set for the Siberians.
Вторая партия. Ivan Skvortsov conducts a pipe attack beautifully, но у «Локомотива-СШОР» два эйса подаёт Данил Харитонов. In the opening, an equal score - 6:6. Further on the set – again equal game. Nikita Rusanov carries out two effective attacks, Tebenikhin gives an ace and our Yudenkov-Rusanov block works in the final game. Scoreboard – 15:12, "Star" – ahead. Rimal Ganiev closes the attack of the Novosibirsk team with a single block. At the end of the set, the score is again equal - 23:23. And the block-out of the Siberians on the attack of Nikita Rusanov. На нашем сет-боле перерыв у команды «Локо». Unfortunately, "Star of Yugra" could not pull out the set, the excitement of our youth affects. Счёт второго сета – 25:27 in favor of Lokomotiv, a little short, pity…
Third set. Loko is ahead at the beginning of the game – score 3:7. Siberians attack, high block working, ours cannot break it, score - 10:16. Pavel Tebenikhin gives two aces, score on the scoreboard - 13:16, but again, the serve flies out, and Lokomotiv carries out an attack in the end game, again the block of the opposing team closes our attacks, Loko earns five break points. And we again have a block-out and a party score - 14:25. Total score 3-0 Siberians won.
But let's not despair, we are waiting for the final six and the "Star of Yugra" worthily completed the preliminary stage. In the piggy bank of Surgutyan 17 victories, we hope and believe in the professionalism of our players and the wisdom of our coaches.
Lokomotiv-SSHOR (Novosibirsk)

3
-
0

Ugra star
Details
| Date | Time | Championship |
| --- | --- | --- |
| 14.02.2021 | 10:00 | RUSSIAN CHAMPIONSHIP 2021. MEN. YOUTH LEAGUE |
Results
| | | | | |
| --- | --- | --- | --- | --- |
| Lokomotiv-SSHOR (Novosibirsk) | 25 | 27 | 25 | 3 |
| Ugra star | 17 | 25 | 14 | 0 |