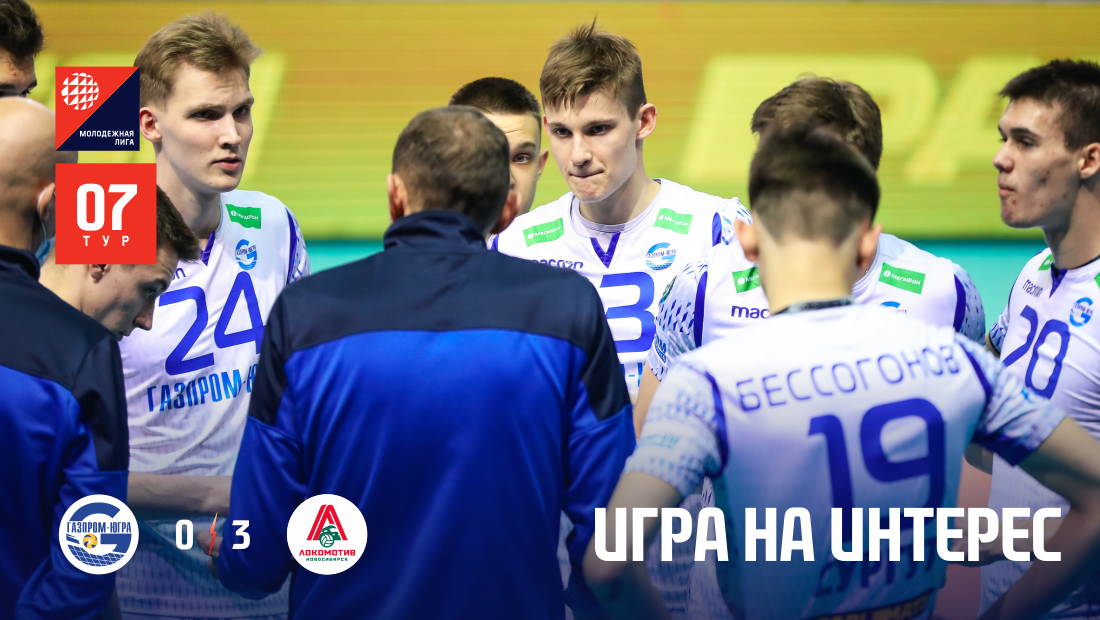 Game of interest
12.02.2021 / 20:58
Yes, today our team played with one of the favorites of the final stage of the Youth Championship. The main – was to test the strength of the opponent and already tune in for the upcoming games in the final. The Lokomotiv team is completed, for the most part, Major league team players, accordingly, the game level of the guys is high, despite age.
so, the first set has begun. Already in the opening of the game, the railwaymen took the lead - 8:4, thanks to powerful attacks and reliable block operation. Our – cannot break through Loko's defense, Zvezda attacks out-of-bounds and when the score 14:18 timeout of Andrei Chirkov. After the coaching break Pavel Vakhmyanin, on serving Siberians, attacks on the hands of the block of opponents, Novosibirsk attack crashes against our block, and Alexander Slobodyanyuk with ace earns one more point to our asset. Further – работает первый темп сургутян и отставание в счёте уже только на одно очко – 18:19. "Star of Yugra" compares the score - 22:22. Ace serves Pavel Stradomsky, and Pavel Teenihin, attack at first pace, makes a two point gap, but in our favor. Our set-ball and it seems, we are winning, but it only seems… Lokomotiv compares the score - 24:24 and snatches victory in the first set - 25:27.
Second batch. Zvezda doesn't play well at the beginning of the set. Loko ahead - 10:13, and ours cannot score break points. Surgutyans have the ball stubbornly flying out-of-bounds both on serve and on attack. Zvezda again has a block-out on Lokomotiv's attack, the Brazhnyuk-Yurinsky block closes Slobodyanyuk's attack and our coach's timeout. Score – 15:19 and our, already at the end, can't catch up, leaving for victory, Locomotive. Set score - 20:25, Siberians are ahead. By parties account 2-0.
Third set. Zvezda makes attempts to level the game. And for a while it succeeds. Maxim Kirillov, birthday boy today, serves ace, the score is equal - 10:10, but we have a pitch – to the network, Loko is attacking on a rolling ball, Yuri Brazhnyuk serves two aces, score - 10:14. We come to the end of the set with a score 17:21, but at Zvezda Ugra again the serve goes out. На сет-боле игроки «Локомотив-СШОР» блокируют нашу атаку и завершают партию со счётом – 18:25. Total score 3-0 in favor of Siberians.
Ugra star

0
-
3

Lokomotiv-SSHOR (Novosibirsk)
Details
| Date | Time | Championship |
| --- | --- | --- |
| 12.02.2021 | 14:00 | RUSSIAN CHAMPIONSHIP 2021. MEN. YOUTH LEAGUE |
Results
| | | | | |
| --- | --- | --- | --- | --- |
| Ugra star | 25 | 20 | 18 | 0 |
| Lokomotiv-SSHOR (Novosibirsk) | 27 | 25 | 25 | 3 |